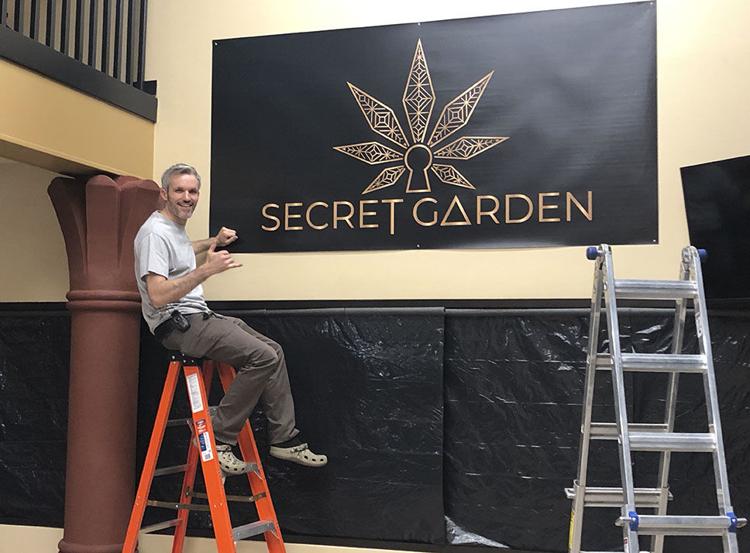 When James Thornton's dad was a young man, he rented tuxedos from a business in Anchorage's Fairview neighborhood. Today, that building houses a thriving, vertically integrated cannabis business.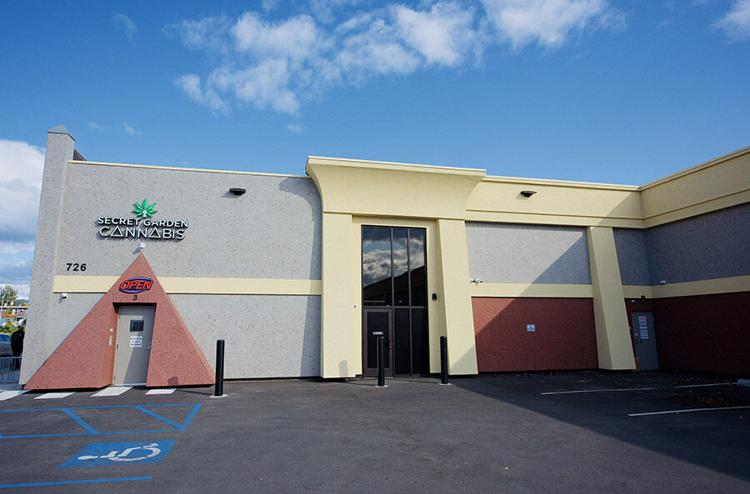 James Thornton is the force behind Secret Garden, on 15th Avenue between the northbound and southbound lanes of the Seward Highway. It's a location with a tremendous amount of traffic, in Fairview, a neighborhood with a bit of a reputation. Thornton embraces it all, getting involved in the community as he built his business and with an eye toward a prosperous future.
Thornton was born in Alaska, but his family moved Outside when he was a baby. But the lure of Alaska was strong and he found himself drawn back for the king salmon fishing and the outdoors.
"I moved to Denali to work at the park," said Thornton, who loved gardening growing up and used to tend his mother's roses. He later moved to Girdwood and spent the winters skiboarding and working at a restaurant and the summers fishing and taking wildlife photos, referring to himself as "skibumming" during those years.
"By the time I got back to Girdwood, I always enjoyed smoking and a friend of mine, he was a grower. He gave me a list of a few things I could purchase to grow my own. He told me, 'I'll tell you what to do and you'll be good.'"
So Thornton started growing sunflowers, basil and cannabis. They all turned out really well, although he was hesitant about mentioning the cannabis to his parents. His father, a successful accountant and businessman, found out, however, and told him that the cannabis worried him but that they should talk if it were ever legalized.
So, a few years later after Alaskans voted to legalize cannabis, Thornton and his dad, also James Thornton, had that talk, and eventually the elder Thornton gave the younger his full support and a lot of business advice.
"I'm very blessed," the younger Thornton said. "My family is very supportive of their kids. (Dad) can't retire; he's a workaholic. He's got all sorts of businesses. He's not interested in cannabis at all; he's just interested in his kids."
Legalization also came at a crossroads for Thornton. The ski season at Girdwood had not been good for several years. Legal marijuana stores were opening and people wanted variety they couldn't get on the black market, so there was a demand for quality products. And then there was the business side of things.
"I definitely knew I had no idea what I was getting into," he said. "I had no idea what it would take mentally; what I had to learn; what I had to give up personally."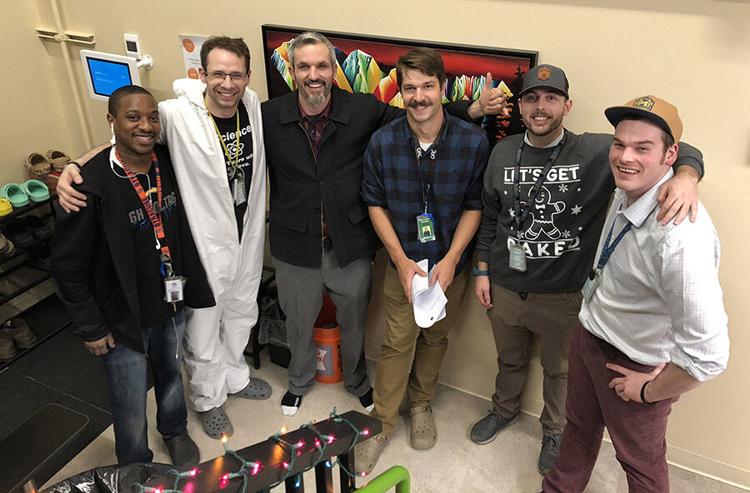 Inside the Secret Garden
Father and son started looking for sites in Anchorage in 2017 and eventually found the tuxedo shop on 15th Avenue. "It was up for sale and the right place at the right time," he said. It's a multi-story building "built like a fortress" that had previous lives as a sporting goods store, batting cages, school facilities and finally, tuxedo warehouse.
Because of the elder Thornton's business experience, the two were cautious when they started the process.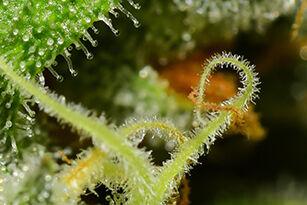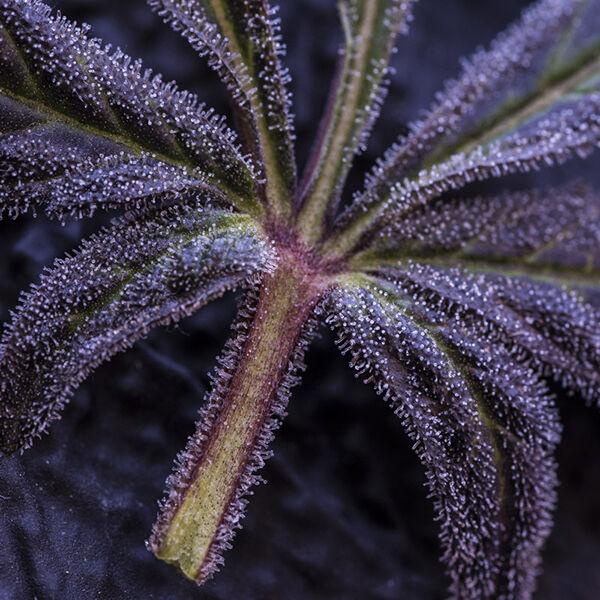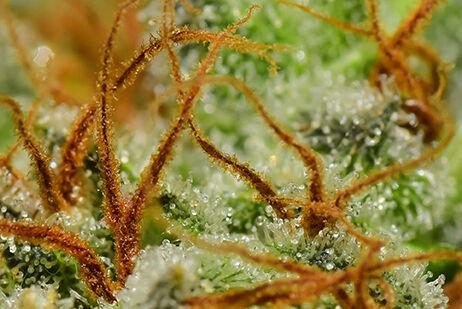 "We went through licensing before the buildout," Thornton said. "We didn't start building until I went through the public process."
Secret Garden is a vertically integrated business, with all the growing, extraction, manufacturing and retail processes onsite. It's a business model that made sense after he and his dad started crunching numbers and planning for the long term.
Growing cannabis is what brought Thornton to the industry, but what to do if there's a glut?
Cannabis itself has a limited shelf life, but if the oil is extracted, it has a much longer life and can be used in any number of products. Extracting the oil and then developing and selling those products from a single location offered many benefits, he said.
Early zoning issues delayed the extraction program, but Thornton said it's been worked out.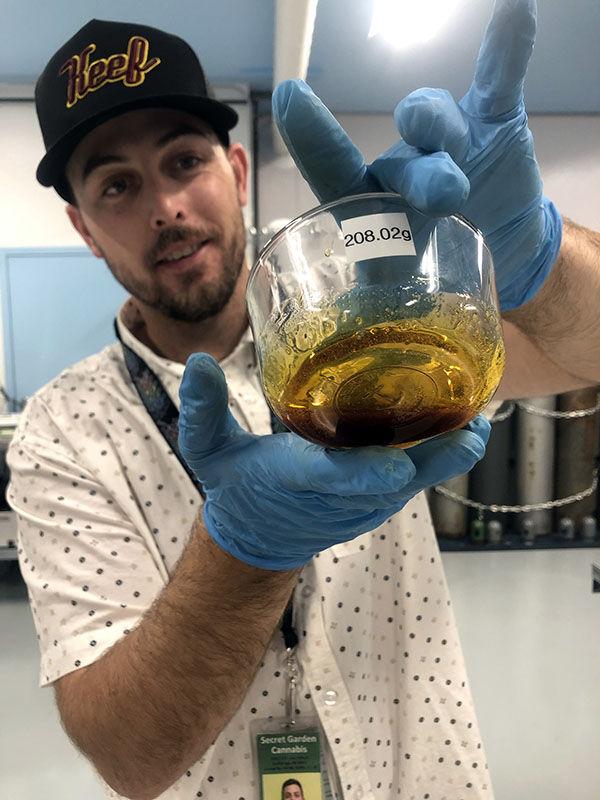 Secret Garden uses a closed loop carbon dioxide extraction process.
"Our main thing is oil," he said. "Everything is derived from oil, which goes into edibles."
Products include brownies and cookies, and he plans to introduce truffles and an infused push pop. On the savory side, they've got baked mac and cheese and two types of crackers.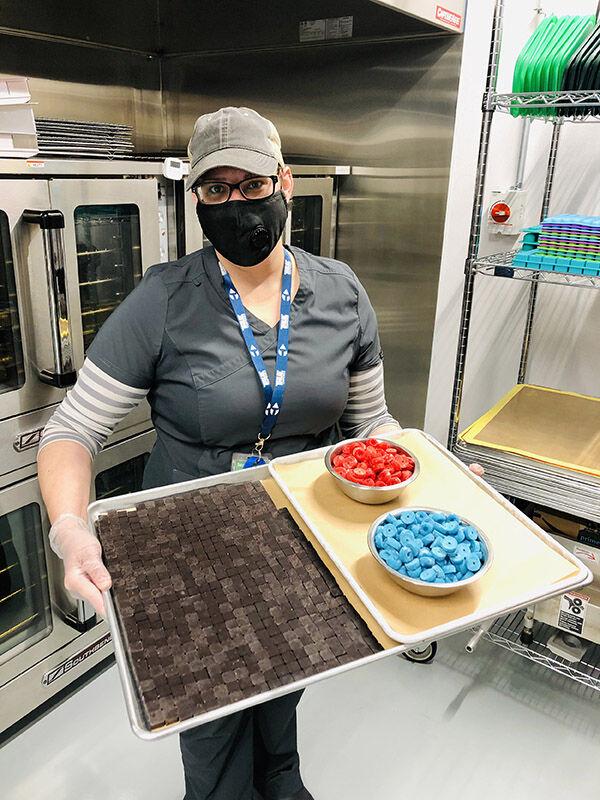 "These are all coming from my kitchen," Thornton said. "My chef, she jumped in and came out with a whole range of products, which is super exciting."
Cartridges are their main product, taking advantage of the "clear golden beautiful oil" that results from their extraction process.
"We do have one of the most clear and pristine oils on the market," he said.
Keeping up with all aspects of the business keeps Thornton incredibly busy.
"We're always looking for the next step," he said. "We do need to prove this model. Everyone thinks this industry is a honeypot, but it's not."
Human resources is one of the most challenging parts, he said.
Secret Garden employs about 30 people, and Thornton said he has been very hands-on in the hiring process, which includes a rigorous screening and pre-employment check.
"I've interviewed and picked every one of them to fit in our team," he said. "I'm OCD. I'm a perfectionist and I'm detail-oriented. My team is doing a great job keeping up. I knew the growing side, but it seems like 80 percent of the rest of this was all outside of my comfort zone. I'm learning so many things every day."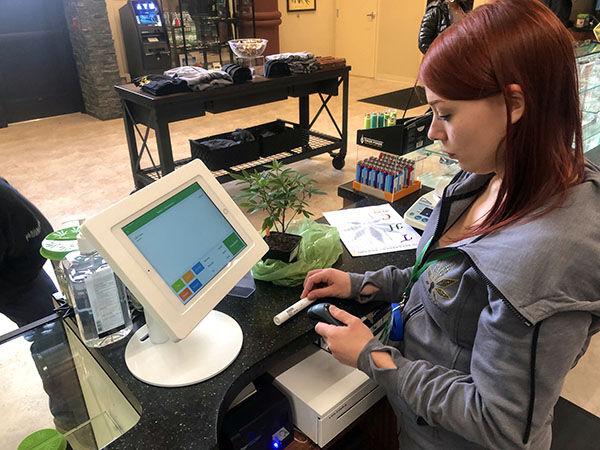 An owner's passion
Running a multi-tiered cannabis business can be exhausting, but Thornton still finds growing cannabis to be restorative and a meditative process.
"Plants don't take sick days," he said. "They do get sick sometimes, but it's your fault. That's kind of the way I look at it."
Sometimes he will take over a growing room to see what he can do.
"If I'm lucky I have enough time to sleep, eat," he said. "My personal life will come back, but right now I'm lucky to go fishing twice a summer."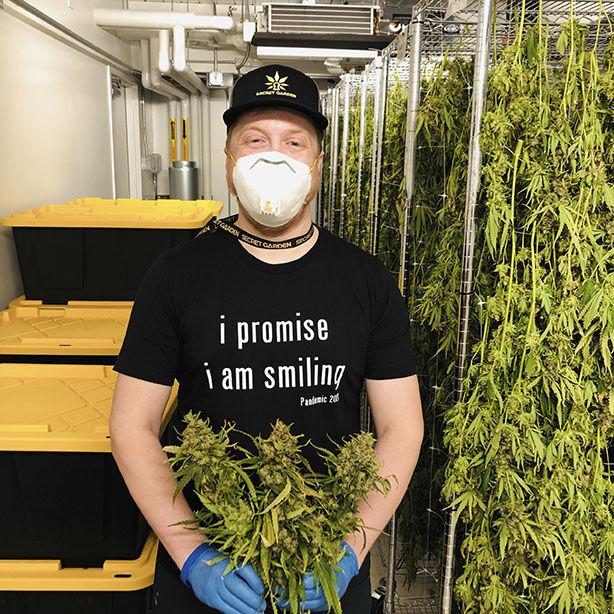 Besides getting his business up and running and retooling things to deal with the fallout from the coronavirus pandemic, Thornton said he thinks often about the larger issues in the cannabis industry.
"I think a lot about people sitting in jail for crimes that are no longer crimes," he said. He also dislikes the state's mandate against letting cannabis employees discuss the medical uses of cannabis, which Thornton believes is one of the plant's biggest benefits. He said those benefits should be out in the public.
"My concern is that all the million-dollar think tanks, they're hoarding that knowledge and cannabis research," he said. "I hope that people do the right thing and share their knowledge with the world and not limit it to big pharma."
Contact Alaska Cannabist writer Julie Stricker at 459-7532. Email her at jstricker@AlaskaCannabist.com