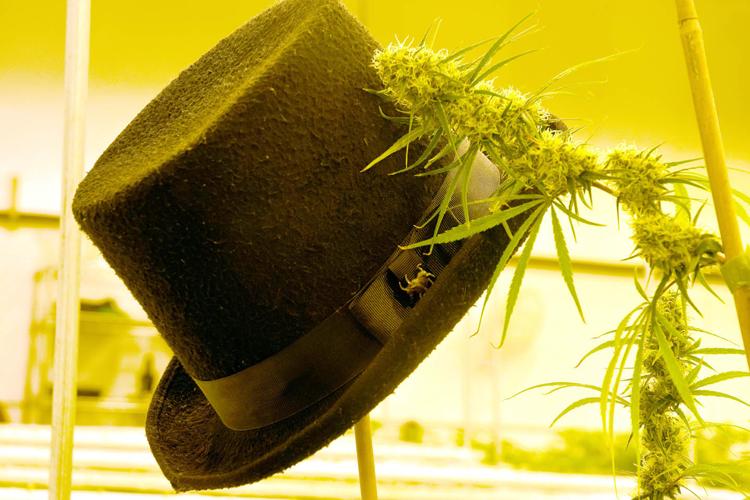 You might say it started with a wedding.
After all, when Benjamin Wilcox married his wife, Lacy, she insisted he wear his top hat. It had already been years since he started wearing one to make a distinctive mark while working as a bartender.
When he made a switch from alcohol to cannabis, the distinction went with him. Ben partnered with John Nemeth and Tracy LeBarge soon after voters approved Ballot Measure 2 in 2014.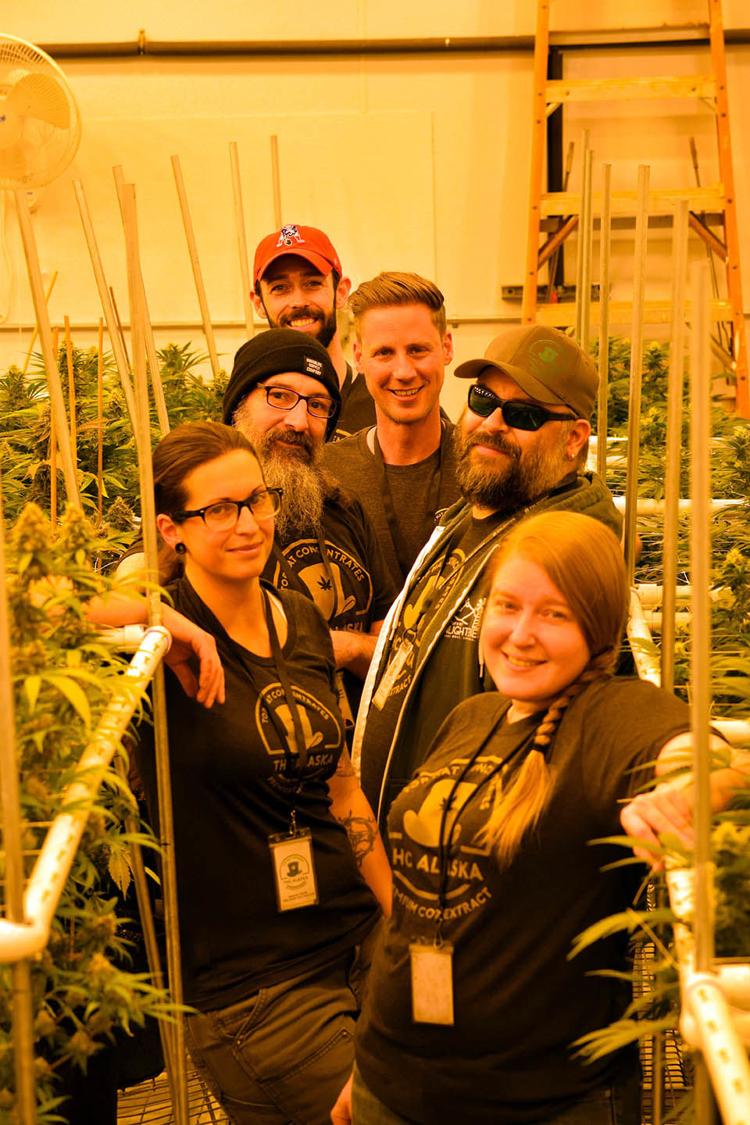 When it opened its doors in 2016, Top Hat Concentrates was the first cannabis product manufacturer off the Alaska road system.
Despite the immense transportation and networking challenges that come with working in a place that has no road in or out, they've made it work. Top Hat is flowering.
Ask them how they overcome their hurdles, and they'll talk about teamwork.
"We wouldn't have anything to sell to retailers if it wasn't for the cultivators. If it wasn't for the retailers, cultivators wouldn't be able to sell anything anywhere," Ben Wilcox said.
"Some of our growers are big. Some of them are little, but it's all about that relationship and that respect," Lacy Wilcox said.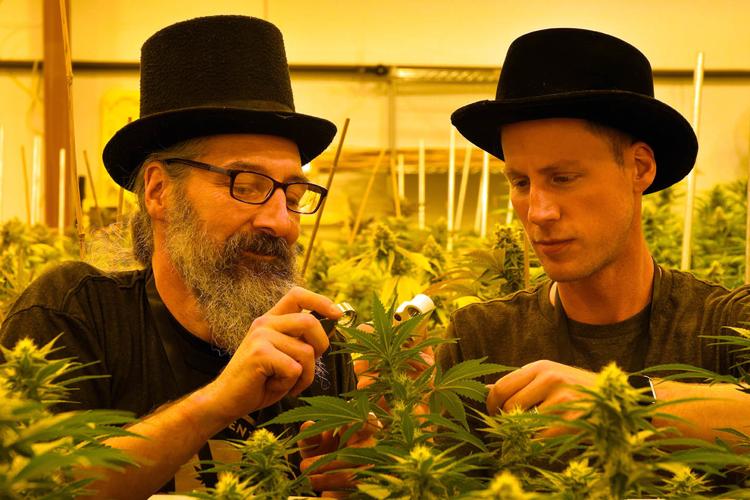 Top Hat manufactures a variety of products, items such as edible "cannaroons," vaporizer cartridges and a coconut-cannabis oil that's marketed as personal lubricant.
"We wanted everyone to be able to use this product, so not only is it used for sexual enhancement, but it also is something to use as a massage oil," said Nemeth, who works as the company's CEO. "I have massages done regularly with that product only. It's amazing. It's also something you could cook with or just spray directly into your mouth."
Though THC holds a cultivation license (Naomi Hamb is head cultivator with Kevin Doyle as a fellow cultivator), its ability to manufacture concentrates outstrips its ability to supply its own raw material.
Only about 25 percent of its concentrates are manufactured from cannabis grown on site. The rest comes from across Alaska.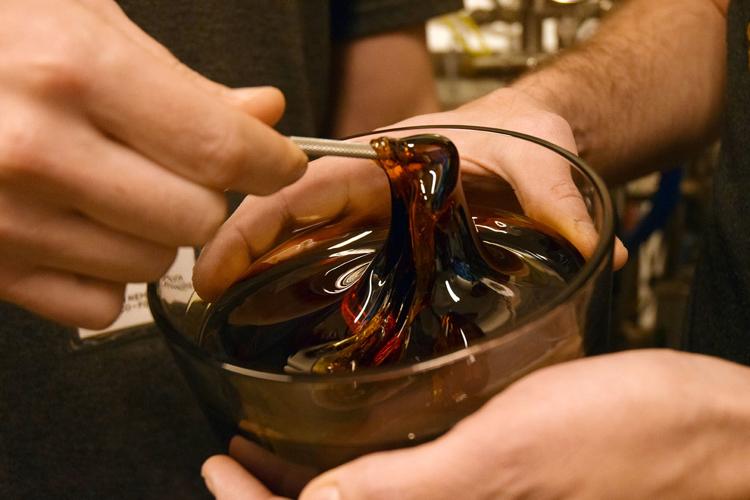 "Ben scours the state," Nemeth said. "Literally. We have flower coming in from Fairbanks, all over the Anchorage area, Kenai, Ketchikan — all over the state here."
On stainless steel tables, packages of vaporizer cartridges bear the names of those growers.
Some growers hire Top Hat to process their flower, then collect the finished products to sell in their own retail stores. Other retail stores simply sell concentrates manufactured using the flower of unaffiliated growers.
Rather than chase THC content, Nemeth said their company's goal is to provide concentrates with a rounded mixture of cannabinoids. James Koeneman is Top Hat's director of concentrates.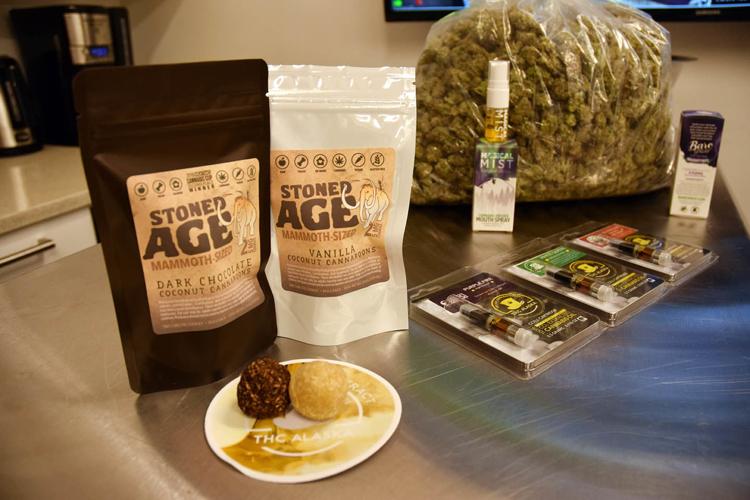 "Science shows that the entourage effect is the most important when it comes to … the recreational effect, because every cannabinoid profile, every terpene profile is going to yield a different result as far as how you feel," Nemeth said. "So by keeping all of those things intact you're really going to get the variety of effects that you should get rather than just getting punched in the face by high THC. That's probably our biggest frustration is people just chasing the high THC."
Ben Wilcox likes to use an analogy from his days as a bartender: Not everyone wants to come into a bar and drink Everclear. Plenty of people want to enjoy a beer, a glass of wine or a cocktail without getting immediately, uncomfortably drunk.
That approach appears to be working. At this year's High Times Cannabis Cup, Top Hat won the trophy for best concentrates in Alaska. It took home other medals at that event and has won prizes at other contests.
Lacy Wilcox said she hopes the collaborative approach used by Top Hat can be adopted to some degree by the entire Alaska cannabis industry. She serves on the executive board of the Alaska Marijuana Industry Association and is its legislative liaison.
"We're stronger together," she said.
A marriage of minds, whether through the AMIA or through business, keeps the cannabis industry growing, she said.
"I think that's super important, and one of the most important things we all can do is stay together."
James Brooks is a freelance writer in Juneau. Comments about this story? Email editor@AlaskaCannabist.com.