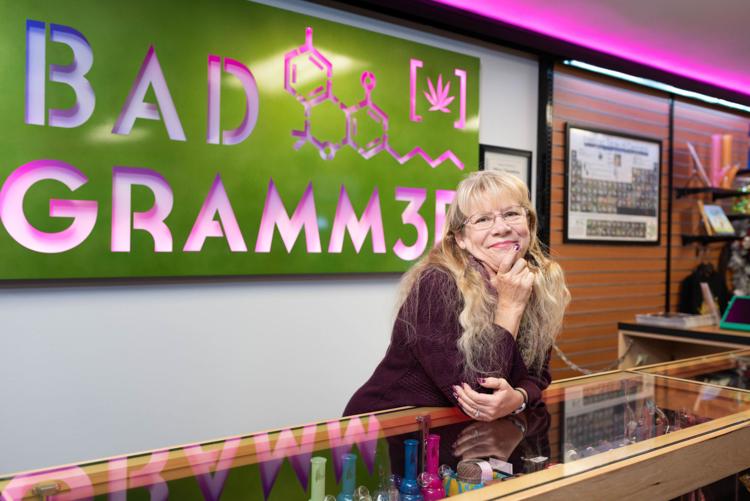 Bad Gramm3r proves that three's not a crowd, it's a company.
Peter, Teri and Casey Zell built the dispensary, just across from Wasilla Lake, as a family. And with Peter as owner, Teri as chief financial officer and Casey as general manager, they run it as a family, too.
"That's what the three in Bad Gramm3r stands for is the three of us," Teri said.
Peter Zell worked with satellites for years. Around the time he was thinking of retiring, the state was legalizing the cannabis industry and a friend suggested he open a shop.
"I was looking around for something to do," he said. Peter Zell spoke to his family, his friends and even his pastor about the decision before he decided to pursue a license.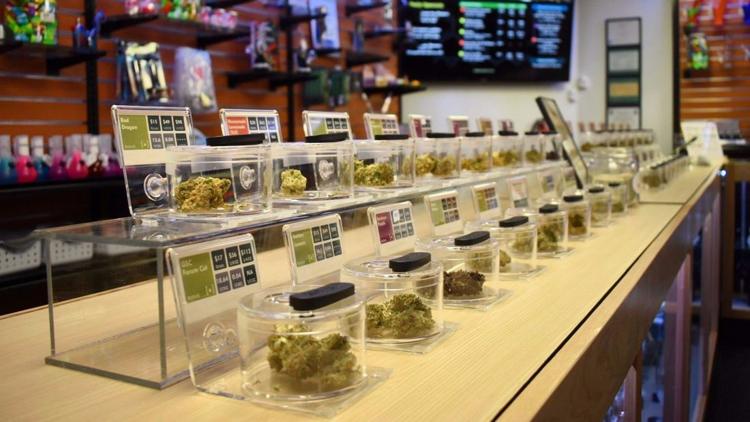 "So I decided to give it a whirl," he said.
The Zells bought a dilapidated building of about 2,000 square feet just outside Wasilla. Teri said the building had been a yarn shop and a glass shop in the valley, but the whole building had been transported there from Anchorage, where it used to be a brothel.
Once the Zells owned it, Peter and their son, Casey, completely rebuilt and refurbished the inside.
"I actually built this place," Peter said. "My son and I virtually did everything."
Now Bad Gramm3r employs eight people, not including Peter and Teri. The shop has four budtenders, three packagers and Casey on board as general manager.
"It's basically cut in half to where the back portion is packaging and the front half, inventory, is sales," Casey said.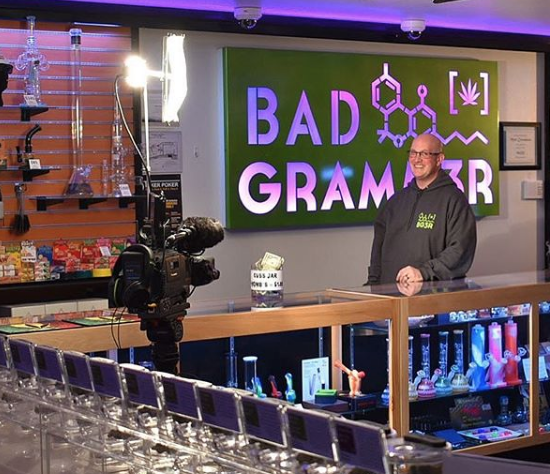 Casey views the establishment with some awe, as he says he never expected cannabis to be legalized in his lifetime, much less that he would operate a dispensary with his family.
He remembers buying their shelving units and turnstyle display cases from Sports Authority, which shut down the same year.
"It's a lot more than I expected, I guess," Casey said. "When we first opened I was just praying someone would walk in the door."
Mat-Su 'vote no' campaign
The dispensary had a rocky start before it even opened. In October 2016 the Zells were involved in efforts to get people to vote "no" on Matanuska-Susitna Borough Proposition B-1, which would have prohibited marijuana retail stores in the borough.
Peter said he didn't think they would be able to open the store given the political climate, but Mat-Su voters rejected the ballot measure.
"That was incredible because we didn't know if it was going to go through," he said. He considers the "vote no" campaign to be a part of the store history and keeps the results on the dispensary wall.
Teri, Peter's wife, was on board with the business from the start. When she was younger, Teri said she used to brainstorm about opening up a place like Bad Gramm3r, where people would be able to purchase cannabis without needing to go through a black market.
"I remember many times saying I would love to have a shop where people could come and buy cannabis," she said.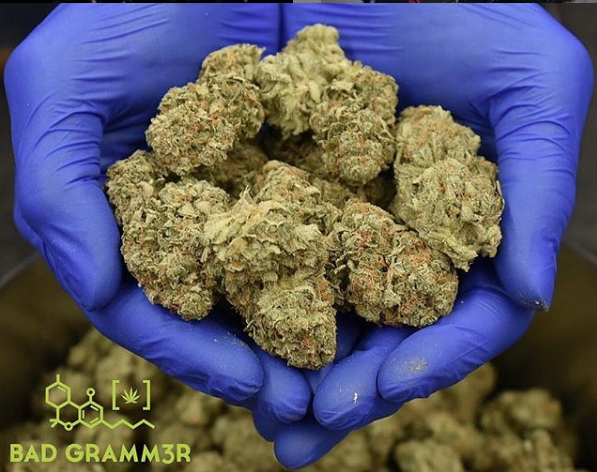 The dispensary has come a long way since 2016. In September 2018, Cannabist News Update published The 2018 Tourist's Guide to America's Best Dispensaries. Of 31 dispensaries listed, five are in Alaska, and one of those was Bad Gramm3r.
"We made it," Peter said. "It feels great. We have a good variety and we really have some good budtenders."
Casey says the dispensary buys from 30 to 40 cultivators and the store serves about 400 customers per day, sometimes more over the weekend.
"It's the most important thing," he said. "Without them, none of this works."
Casey attributes the business's success partially to their location, but also to everything they keep in stock.
"When we started I believe we had about 20 menu items and now we have over 200," he said.
Their shop carries 214 menu items, including 36 strains, 61 concentrates, 28 edibles, 47 types of prerolls, CBDs and a variety of smoking accessories and paraphernalia . You name it, Teri says, and they offer it.
Their most popular strains are called Grease Monkey and Gas Monkey, from Green Go, one of their cultivators.
"It's hard for us to even keep in the store," Casey said.
Their product can vary from day to day. Casey says they may run out of a certain preroll, but they receive new products in stock almost daily that could be put into inventory as well.
Their price range also varies. Customers can pick something up for as little as $5 or select some of their concentrates at $60. Teri said they try to cater to whoever walks in.
"Our kind of unofficial slogan is 'You're never too broke to smoke,'" she said.
Of course, none of it would have even been possible without the community embracing the store. Their biggest competition has been cheaper product that can be picked up on the street, but since time has gone by, Casey says cultivators have lowered their prices, allowing them to offer more products and expand their inventory, while lowering prices a little.
With the ample inventory and the prices going down from what they were at the start, he added they're actually running out of room for parking.
The Zells want to see continued support in their next venture: opening a second store in the valley — "Higher by Bad Gramm3r." Thus far, they've been approved for a license and are working on acquiring a conditional use permit for the new store.
Teri says she feels blessed to see the community welcome the industry, and she has a way she likes to give back. Every month she picks a different nonprofit in the borough to receive a donation from Bad Gramm3r.
"And I'd like to challenge the other retail stores to do the same," she said.