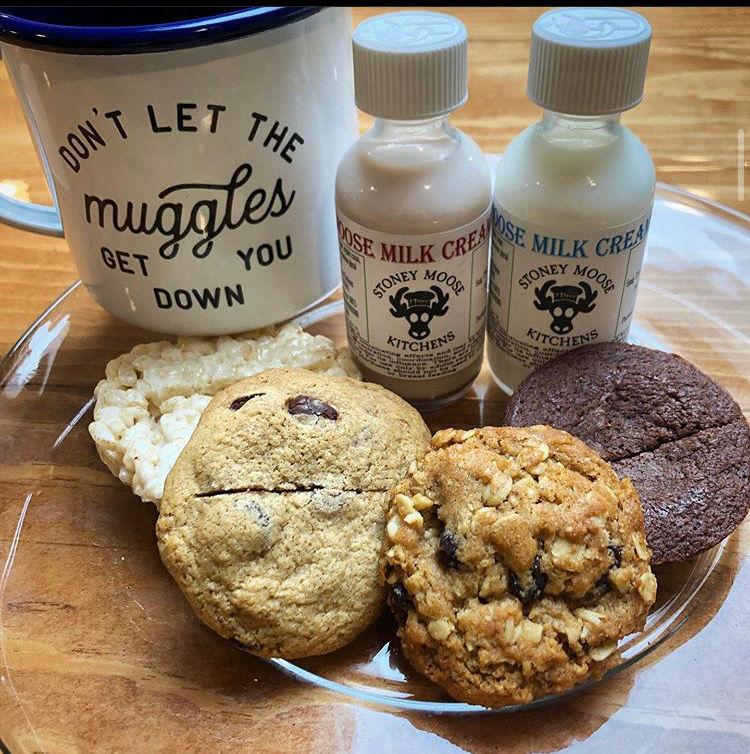 As the cannabis edibles market expands, perhaps the largest growth can be found in the area of THC-infused beverages
Why? For one thing, drinkables are easy to consume, especially for cancer patients or others who have trouble keeping down solid food. For another thing, liquids are digested more quickly than traditional edibles and can also be swished around your mouth, where they're rapidly absorbed through your mucus membranes. This means you can feel the effects an hour or so faster than you would with a cookie, candy or other edible.
Not surprisingly, everyone seems to want to get in on the action. Soon after Canada legalized recreational cannabis last year, beverage giants such as Anheuser-Busch InBev and Molson Coors announced plans to partner with existing medical cannabis suppliers to create non-alcoholic, THC-infused beverages. In the U.S., smaller companies such as Lagunitas Brewing Company, Oh-Hi Beverages, Dixie Elixirs and the Venice Cookie Company sell products such as sparkling water, sodas and iced tea, all infused with THC.
Not to be left behind, Alaska growers and manufacturers are branching out into the drinkables market, and the results so far are encouraging.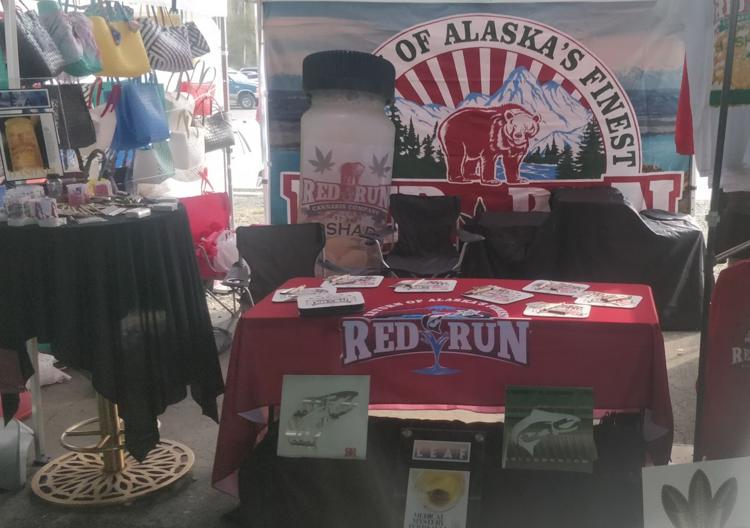 Hey, Hashade!
Kenai-based Red Run Cannabis Company makes Hashade, one of the best-selling drinkables on the market now. Hashade was invented by the company's head cultivator, Ryan Walker, and is a mixture of cannabis oil concentrate, organic lemon juice, stevia, water, glycerine and MCT oil. Each bottle contains 10 servings of 5 mg of THC each and sells for $20 to $24 a bottle.
Walker said he had hoped Hashade would be a success but that its popularity took him by surprise.
"The thoughts are in your head, but you can't just go into something and think that every single product that you put out is going to be some kind of hot-selling winner," Walker said, noting that he initially made small, 8-gallon batches while in the research and development stage. Now his biggest challenge is in keeping up with the demand.
"We're doing a lot more production than I guess than we ever really anticipated in the beginning, and we struggle all the time to get in all the bottles and the caps and the stickers. Right now we do about 5,000 bottles in a batch and make a batch about every two weeks. We're just scaling up. Everything's a learning process as you go."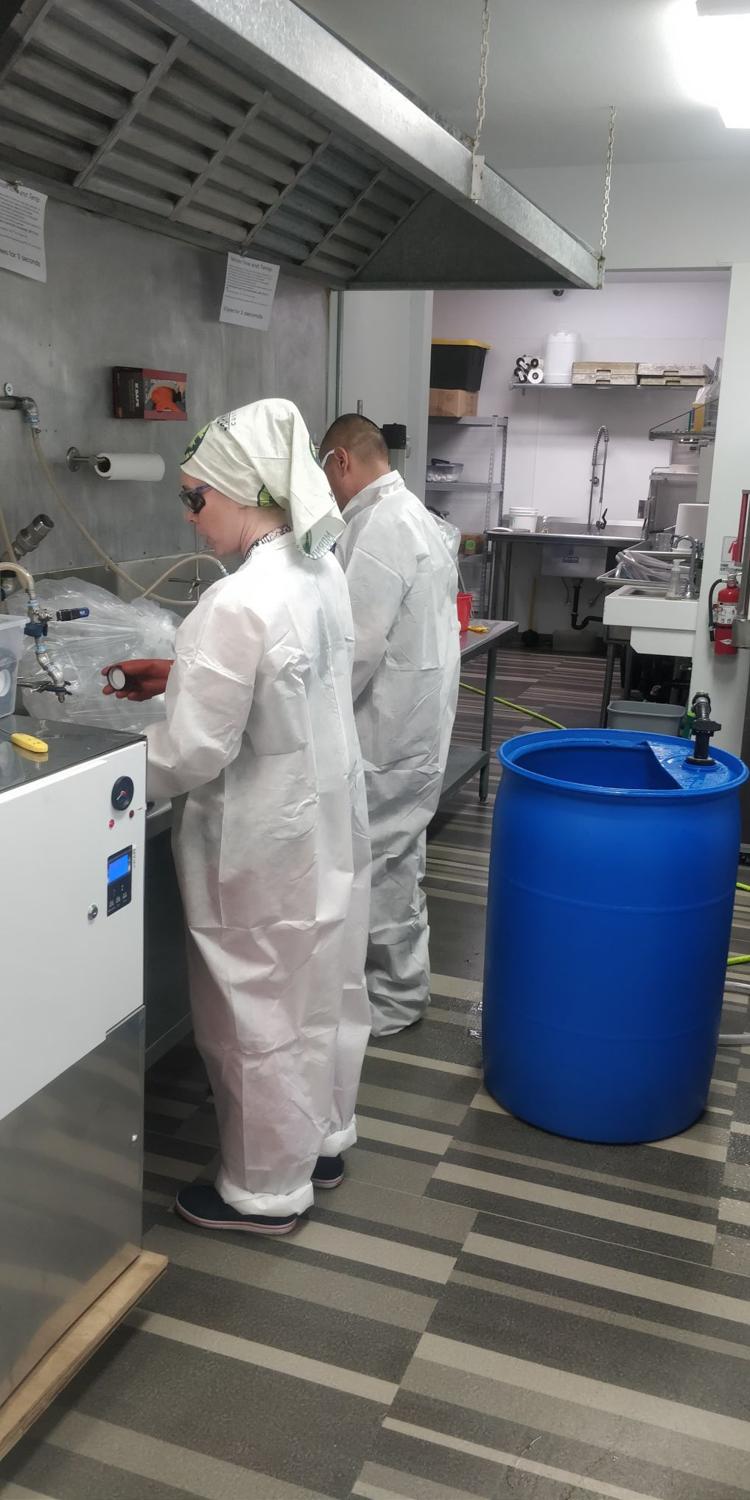 Red Run is a cannabis cultivation, manufacturing and retail store, and they make their own cannabis oil in-house using a butane extraction process followed by an ethanol process to get more of the plant waxes out.
They initially used multiple types of trim to make the oil for their Hashade but recently began producing some batches made with flower.
"The first flower batch just got delivered. Those things are selling like hotcakes at our store. They're a tiny bit more expensive, because the flowers cost more to get the oil from. I don't mind the trim ones, but it's always got that little bit of plant taste in the background. The ones that are made out of flower really taste like the flower it came from, so if you get the right one, it's a really good experience," Walker said. "Right now it's Cali Kush. A lot of people are saying it's really good tasting, and it's a sativa, so it's a really nice high."
Walker has developed three new flavors — raspberry, blueberry and strawberry — and hopes to get them approved at the next Alaska Marijuana Control Board meeting in December. He's also in the early planning stages for an iced coffee drink, which he estimates will take about a year to bring to market.
J.P. Hoff, general manager of Pipe & Leaf in Fairbanks, said Hashade is a big hit with staff and customers.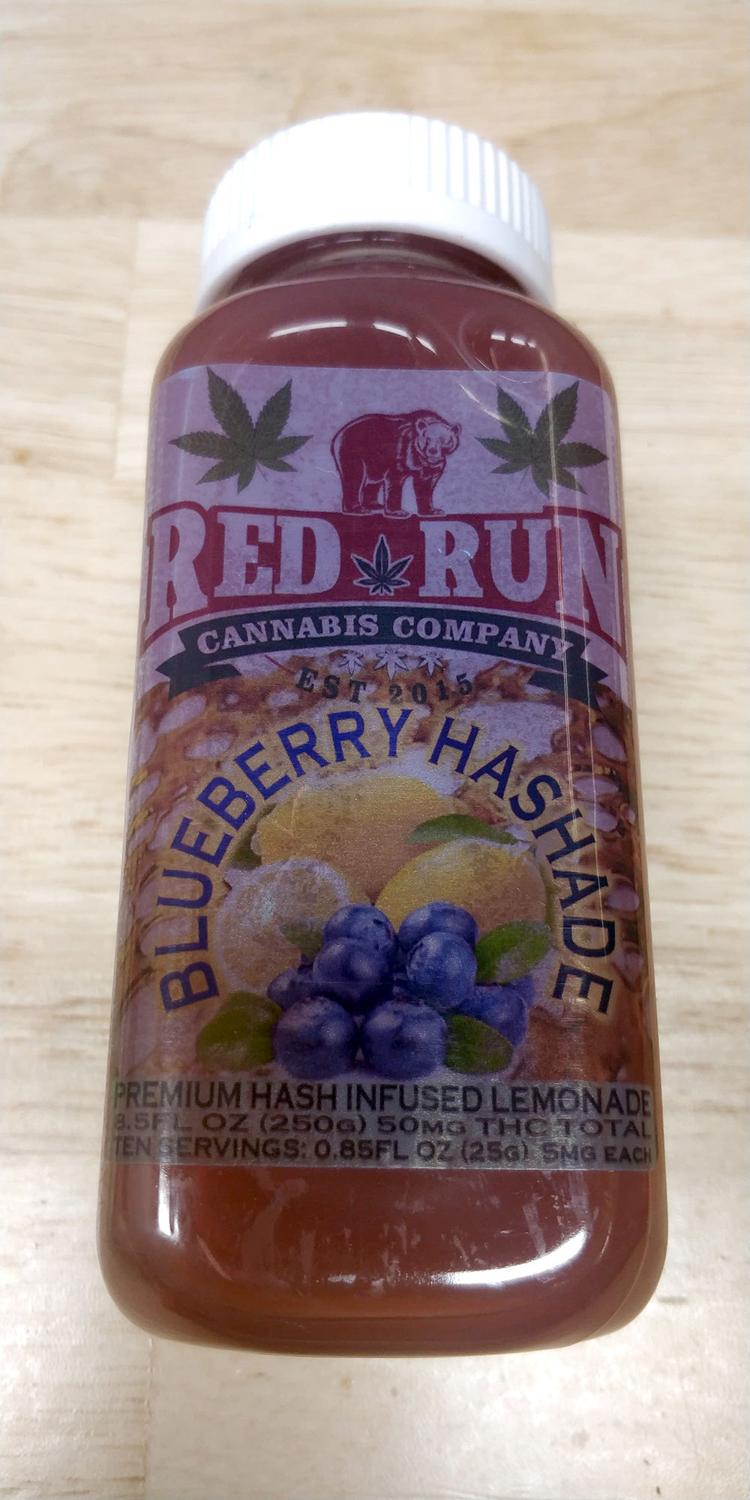 "This Hashade lemonade has been just a boom. Nobody in town can keep it stocked. It's probably the No. 1 edible in Alaska right now. I really like it. The first sip you can taste the hash oil, and then the second sip it just tastes like lemonade. We tell people not to drink the whole thing. One guy just has a capful and puts that in another drink," Hoff said.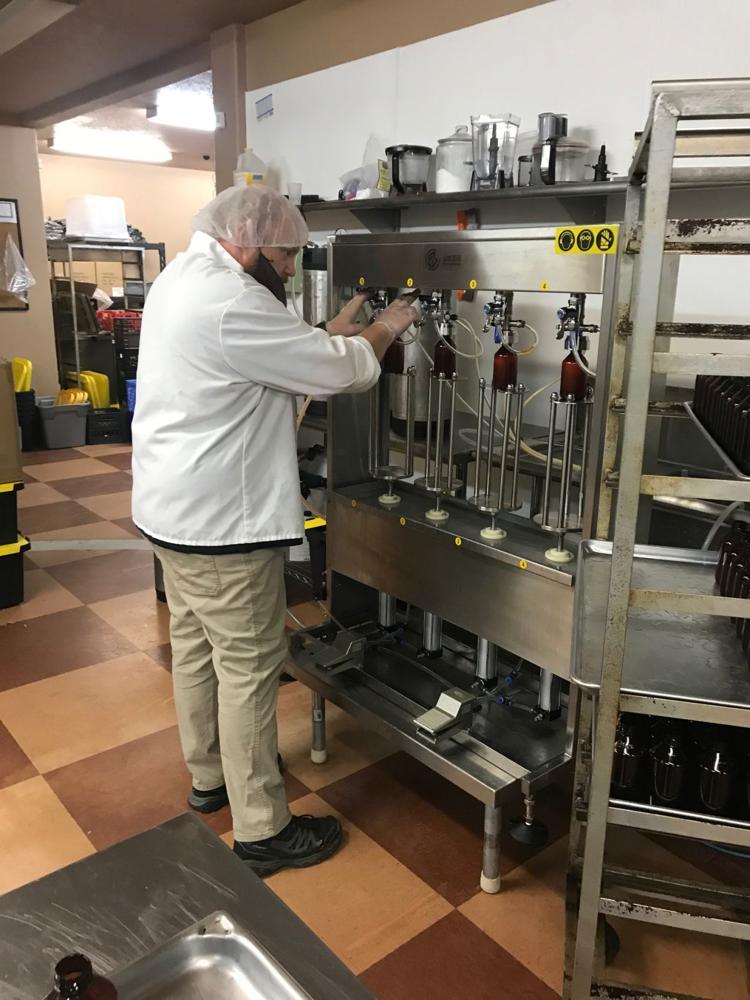 A leap of faith
Also based in Kenai, Fire Eater Edibles launched "High Dive Sodas" on April 20 of this year and has been working nonstop since then.
"It's been flat out," co-owner Martin Christensen said. "The very first batch was only 50 sodas and it sold out by the end of the day. All summer long, as fast as I could make one batch it was in the keg and out the door."
Christensen first started making edibles while helping friend Theresa Collins open the now-defunct social cannabis club Pot Luck Events in Anchorage. A "tax guy" by trade, Christensen became intrigued with edibles after sampling those made by other members of the club.
"Everybody was bringing in their little slice of home, and they were either really good or just absolutely terrible. So I'm like, shoot, I'm a smart guy, I can figure this out. We figured out how to make a brownie taste good. It didn't taste like someone juiced a bag of grass clippings and poured them into your brownies. Everybody's had that 'hay bale brownie,'" Christensen said with a dry chuckle.
Christensen sold his tax business and jumped head first into the edibles market. It wasn't long before he began experimenting with drinkables. Figuring other edible makers would stick with "something simple like coffee creamer or ice cream," Christensen decided he'd try something soda because it was much more of a challenge.
"I've always been a homebrewer, so I already had all the equipment for kegging and bottling and manufacturing, so we started taking a stab at sodas. I made some pretty cool, exotic soda, and then I tried putting cannabis in it. That got real interesting," he said, noting he tried adding already available THC-infusions to his soda recipes but that they either didn't taste great or would separate by the time it took to get them to market.
"We figured, 'If I'm having this much trouble with it, somebody else is probably having even more, and that's what I want to sell.' Because everybody can make a brownie, but not everybody has the know-how and wherewithal to get this stuff in a liquid. So that's where it started," Christensen said.
So he researched Alaska concentrate makers and eventually settled on "a dab-able distillate extract" from Cosmic Seaweed, a concentrate manufacturer based in Homer. He did quite a bit of research and development and came up with four flavors: orange cream, lemon-lime, ginger ale and root beer. He decided to sell his product in an 8-ounce, four-serving bottle, but things hit a snag when the AMCO board told him he couldn't use measuring marks on the outside of the bottle as a dosing guide, as Red Run does with its Hashade, but instead would need to use the soda cap to measure doses.
"We licensed it as an 8-ounce bottle with a specific size soda cap. Well, come to find out, nobody on the planet made an 8-ounce bottle with a standard cap. We started looking into it, and nobody made a soda-compatible child-proof container, either," Christensen said.
He found a company in China that would custom-make bottles that met the AMCO requirements but only if he ordered no less than 10,000 bottles. After a year of endless back and forth and dealing with trade regulations and other red tape, Christensen finally got his bottles, but he hit another snag when it came to filling them.
Because soda is carbonated, it builds up a head when poured, just like beer does. To keep the filled bottles from being partially empty once the foam settles, the bottle has to be filled until the foam pours out and only liquid is left inside. This becomes an issue if the THC has already been added to the soda before it's bottled.
"Say I make a batch of 100 gallons of soda, I'm blowing off about 10, 15 gallons of soda that just goes straight down the drain. So I couldn't just infuse it like the guys are doing with the lemonade, because I can't be dumping 200 gallons or $100,000 worth of product on the ground every week," Christensen said.
"What we ended up doing is, we have a bottling machine that will fill four bottles at a time. We fill them up, and right before we put the cap on, I mix up a batch of syrup. Basically it's sugar water with THC blended into it at a specific measurement. I've got one of those laboratory pipettes and I hit the button and it cranks out 20 mg into it and I throw the lid on it. So every bottle has the exact dosing every time."
When asked if it might be simpler to make a product that isn't carbonated, Christensen laughed. "Yes, but that's too easy. Anybody can do that. I mean, I could whip you up a batch of Kool-Aid right now that could put you on the floor."
High Dive Soda has become so popular that it has eclipsed the company's other edibles, which includes hard candies and marshmallows.
"We technically have a cookie line that we haven't launched because nobody wants the brownie or the cookie anymore — everybody wants the soda," Christensen said. "Originally we were doing about 400 to 500 sodas in every run, and we've been quietly, patiently reinvesting everything we're making into bigger equipment and mixing tanks so we can go larger. This weekend I'm running a 1,500-bottle batch of orange cream in a single run. Orange cream is, hands down, the most popular flavor."
Christensen is constantly experimenting and just submitted paperwork for pineapple, strawberry and a couple of other "classic, fruity flavors."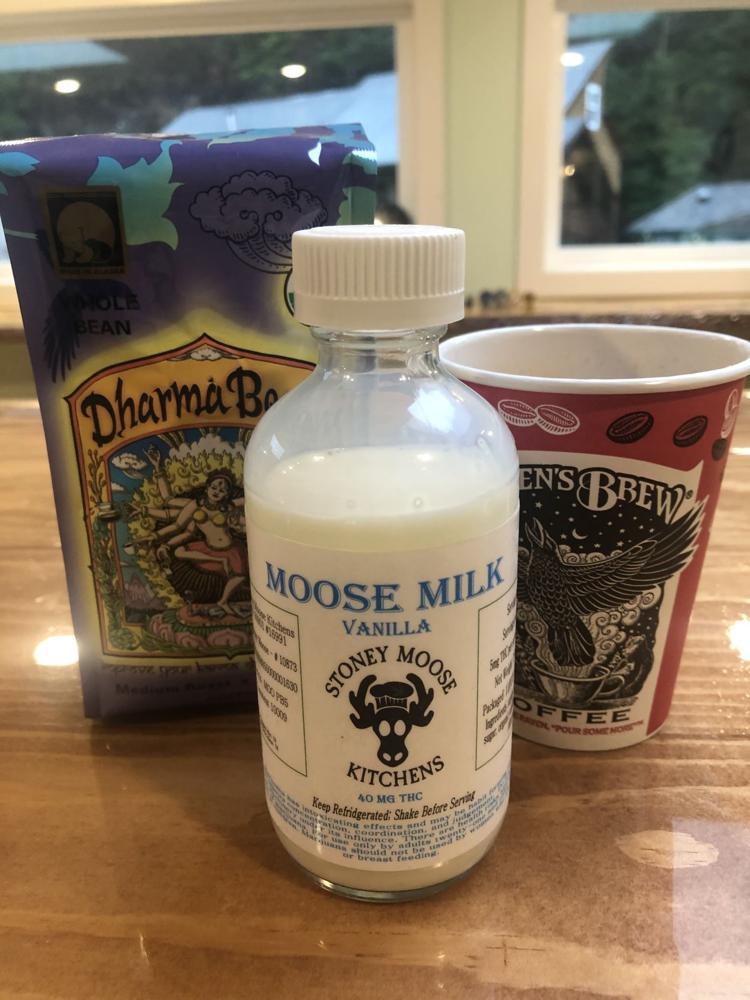 Cash cow
In Ketchikan, cannabis retailer The Stoney Moose sells a product called Moose Milk. Available in regular, vanilla and chocolate flavors, Moose Milk is made of real milk, vegetable glycerin, flavored extract and raw cannabis concentrate purchased from manufacturers such as Frog Mountain. Moose Milk is sold in single servings containing 5 mg of THC or in larger bottles that hold eight 5 mg servings.
Stoney Moose product developer Mark Woodward said he created Moose Milk as a coffee creamer but decided to sell it in larger servings after he heard that people were whipping it into a whipped cream and adding it to dessert or drinking the chocolate milk as a post-workout rehydrator, relaxer and pain reliever.
He partnered with Raven's Brew Coffee, a Ketchikan company that also has a facility in Tumwater, Washington, and set up a coffee shop in the cannabis retail store located just two blocks from the cruise ships docks. While waiting for their coffee, customers can buy a bottle of Moose Milk, which is sealed in a child-proof plastic bag.
"They leave with it sealed and in their exit bag with their coffee in their hand, and what they do with it as soon as they leave the store is really up to them," Woodward said, adding that the store plans to open a coffee lounge upstairs next spring.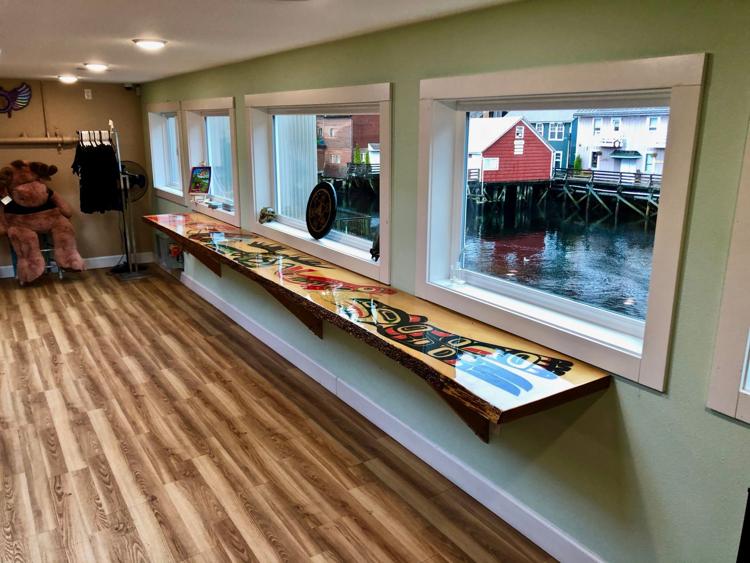 "AMCO says you can only have 10 mg per serving, per day at an onsite consumption edibles-only area. What we're thinking is, we'll have our little 5 mg coffee creamer Moose Milk, and we're working with a doughnut company and we'll have a 5 mg doughnut, ready to go."
Woodward, whose wife, Nicole, co-owns the business with Rich Beezley, said The Stoney Moose does "very well" in the summer tourist season because of cruise ship traffic.
"It's the baby boomer generation; they have disposable incomes. In fact, our No. 1 customer during the summer is a woman aged 40-70. She's either done cannabis before, or her daughter is in there with her, and those two buy a cookie and split it and then they're on their way."
Woodward said the cruise ship customer demographic is trending younger and that a lot of visitors are looking for cannabis the minute they get off the ship.
"One of our cruise ship lines has a lot of families, and you'll see either the mom or the dad walk into the store and say, 'Hey, I'm with my family for the next week on this ship. Do you have something that will help?'"
Woodward said The Stoney Moose's budtenders educate customers so they know what they're doing.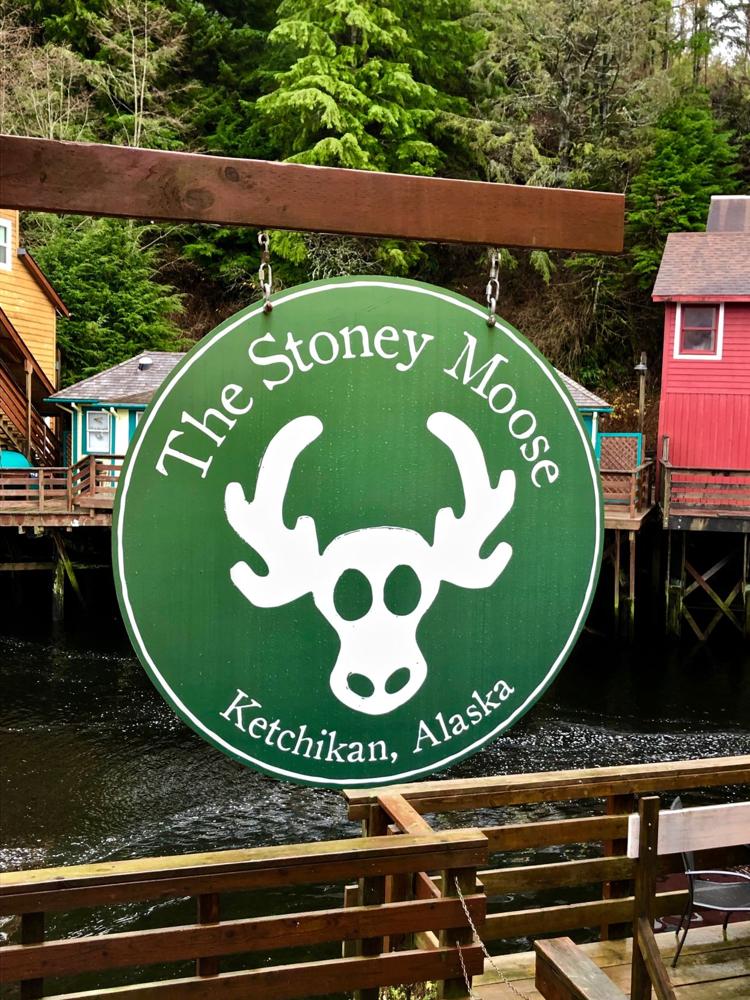 "My biggest fear is having someone eat too much and panic on the cruise ship and have to get helicoptered off by the Coast Guard. I tell my staff, we're dealing with people who haven't had this product in years, and now it's stronger. Let's make sure they have a positive experience. That way, when they stop in Juneau and Sitka and other spots that have (cannabis retailers), they'll know what to look for, they'll know the language," he said.
Woodward has distributed Moose Milk samples to other cannabis retailers around the state, but the company's remote location presents problems with distribution because of strict laws about transportation of cannabis products, especially liquids.
Katie Rosenberg, an administrative assistant and budtender at Anchorage-based Cannabaska, said her store only carries Hashade right now but definitely plans to start selling Moose Milk if the logistics can be figured out.
"We got samples of the Moose Milk for the staff and they gave it positive reviews. We all really dig it. I'm pretty sure we'll carry it, as long as it's still of the same quality," she said, noting they'll probably pick the product up themselves rather than have it delivered.
For now, Woodward isn't too worried about statewide sales of Moose Milk because the Ketchikan store does so well in the summer.
"I feel like we've cornered the tourist market. Tourist season lasts 22 weeks, and our biggest time is mid-June to mid-August. I'll just say that we probably made more money than any other store in Alaska during that time, and we didn't even get the Moose Milk in until August," he said. "I know that next years' tour numbers, we're looking at 1.5 million people coming into Ketchikan. If I can get 10% of that, or even 5%? Just do the math."
Contact staff writer Dorothy Chomicz at 907-459-7582 or at dchomicz@AlaskaCannabist.com