Hello Alaska! Thank you for reading the Bud Hub. This round I tried a new cultivator, found a unique strain, and also dabbled in some concentrates. Let's get into it!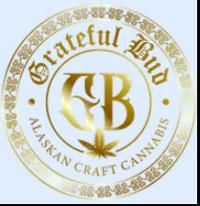 "Veruca Salt" grown by a Grateful Bud, LLC and sold by Green Life Supply. (17.04% THC, 1.34% Terpenes) This bud has a woody earthy aroma. The buds are tight and well trimmed, heavy and dense. This strain is classified as a hybrid. The smoke was easy and smooth with pleasant undertones of herb and sage. The effects of this flower were mild, it brought a balancing calming vibe. I'm not sure I would go for this strain again, it seems what stood out most about it was its nostalgic name. Unfortunately I did not find any information about this strain online, I'm super curious about who the parents are. But do not worry — I will be sampling more buds by Grateful Buds LLC, Veruca just didn't rock my world.  

"Outer Space Wax" manufactured by GOOD Cannabis in Fairbanks (73.8% THC,  0.3% CBD, 4.0% Terps) Sativa dominant. This concentrate did not impress me from the look of it. It was opaque, tan / brown in color. But, once I got into it with my dab straw, it melted along the edges into a perfect amber, that became translucent. This is the kind of stoney feeling that goes straight to your head and rests in the face and eyes. It's a nice one for listening to music or going for a walk, but also leaves you feeling like you want to lay your head down. Flavor wise I loved this one; loads of classic kush and fresh pine. As always, GOOD does a nice job of presentation and packaging — besides the consistently good service they offer at their retail. I went in for one of their text specials and just missed it, so this wax caught my eye.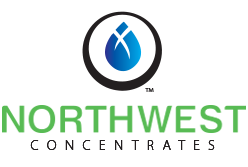 "Raspberry Jelly Cake Sugar Wax" manufactured by Northwest Concentrates, purchased at GoodSinse. (82.53% THC, 0.35% CBD) This concentrate is categorized as a hybrid and was cultivated by Freedom 49 Farms. I happened upon the Raspberry Jelly Cake flower a few cycles ago, and so I was curious about the concentrated form. First, the color of Northwest's concentrates are always impressive. This gram was bight gold in color, appearing to be stirred smooth and shining with oils. The smell falls into a chemical category for me with oily floral and lemon flavors in the smoke. This one's pretty and is super enjoyable to smoke. I have every intention of trying as many of Northwest's concentrates as possible.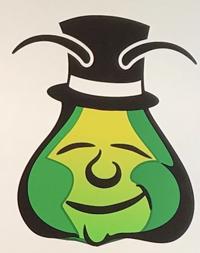 "Bowser (3B Cut)" grown by Absolems Garden (24.57% THC ) purchased at High Rise on Kodiak Island. This strain is considered a sativa. it's parenting plants are Blood Orange crossed with White Sage and it was bred by Three Beans Genetics. I have reviewed a Bowser grown by another cultivator previously and it has such a pleasant creamy citrus flavor; it's really tasty. I found the effects to be uplifting and motivating with a little touch of creativity; I had fun cooking and cleaning while testing out the high. This is my first time smoking cannabis grown by this farm, Absolem's Garden, they did a nice job of trimming and curing the buds. I've heard this strain can have a very unpleasant herbal flavor if it's grown for too long, it seems that this cultivation did a nice job of harvesting it in the proper window. Good work!