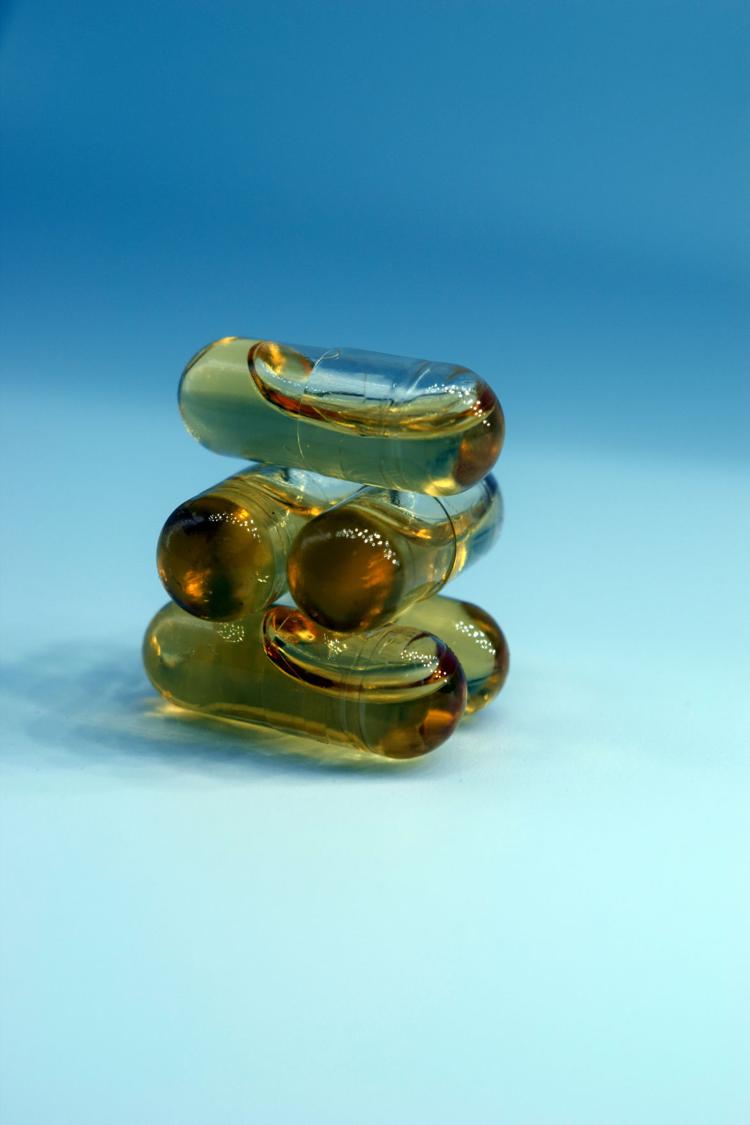 Whether you consume cannabis for the high or for its medicinal effects, almost every delivery system has some kind of drawback if not used properly. Smoking it can hurt your lungs and leave you carrying a distinctive odor. Vaping is also hard on your lungs and requires special equipment.
Edibles, either in solid form such as cookies or gummies, or in liquid forms such as lemonade and chocolate milk, can be fattening and often taste so good that it's easy to end up over-consuming. All of them can be expensive. For these reasons, cannabis capsules — often called canna caps — are becoming increasingly popular.
Generally filled with a clear concentrate, canna caps offer consistent dosing without the hefty calorie count of other edibles. Capsules are probably the most convenient and discrete way to consume, with no tell-tale aroma or suspicious crumbs to give you away.
Canna caps can be made in several ways. Some DIY-types make their own at home by the simple expedient of packing finely ground decarboxylated flower into gel caps, but experts agree that consuming raw flower isn't recommended as it can be hard on your stomach.
Some make their own canna oil, often with the help of an infuser, and hand fill the capsules with a syringe. The process is messy and the dosing can be inconsistent. Some manufacturers in the Lower 48 make crystallized cannabis extract capsules, but the product does not appear to be available in Alaska yet.
Cade Inscho, the owner of Cold Creek Extracts in Anchorage, uses cryogenic ethanol to extract THC concentrate from the cannabis flower, which he then mixes with medium chain triglyceride oil — or MCT — which is derived from coconut oil. Inscho's employees produce about 120,000 hand-filled capsules a month, and demand is so high that he recently ordered a $60,000 automated filler to reduce the workload and increase production.
"I have about seven people doing it. It's a lot, and I feel bad. I make sure I take care of them because it's very mundane filling each capsule by hand. We have to have specialized equipment to make sure each capsule gets the exact same amount, which is 5mg in each. Consistency is key," Inscho said.
Inscho said he considers cannabis capsules to be an ideal way to consume.
"First off, they're cheap, and there's no calories in there. My opinion on edibles is they're full of crap and sugar and there's nothing really good for you. The medicinal effects of cannabis are kind of negated by that stuff. I'm not saying there isn't a market for the sweet stuff, but we take this very seriously here."
Inscho said the automated capsule filler will also enable him to charge less for his capsules, thus ensuring that more people "get access to this plant."
Other canna cap manufacturers in Alaska include Glacier Extracts and AK Rime.
Glacier Extracts uses a Co2 extraction process and mixes the concentrate with coconut oil, which turns into a solid and doesn't leak as easily as oil-filled capsules, according to Marla Diaz, manager at Hillside Natural Wellness, the retail arm of the company. The capsules are vegetable-based, not animal-based, and a package of 10 5mg capsules sells for $25 Tuesday through Sunday and $20 on Monday.
AK Rime, the manufacturing arm of Anser LLC, which operates Anchorage cannabis retailer AK Frost, makes several types of 5mg canna capsules. A 10-pack of hybrid THC oil capsules goes for $20. AK Rime also makes two THC and CBD mixture capsules, with one containing a 50/50 mixture and the other containing a two-parts THC to one-part CBD mixture. Both cost $20 for a 10-capsule pack. The company also makes tinctures, which though technically not a capsule, are also an easy way to ingest cannabis. A couple of drops under your tongue or in your tea do the trick.
Contact staff writer Dorothy Chomicz at dchomicz@alaskacannabist.com or 907-459-7582.