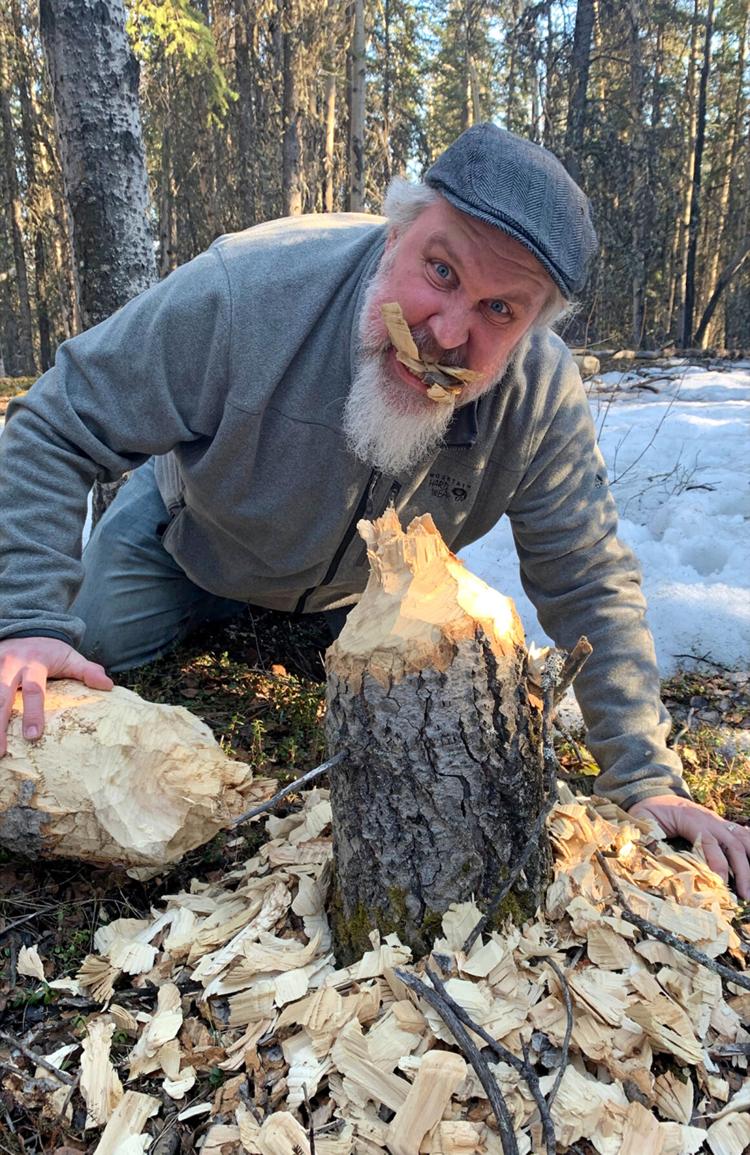 Jamie Smith sees the world in 'toon vision.
That moose stumbling through a grow operation? That could be funny. A beaver chomping on a log that looks like a blunt? Sure, that might be something to work with. A sourdough from the Bush wandering into a modern day boutique weed store? Definitely something there to draw.
And draw it Smith will. He's the man behind the comics panel "Baked Alaska," a recurring feature in Alaska Cannabist that views the state's weed culture through a cartoon eye. It's a quirky take on Alaska and its marijuana culture as only Smith can see it.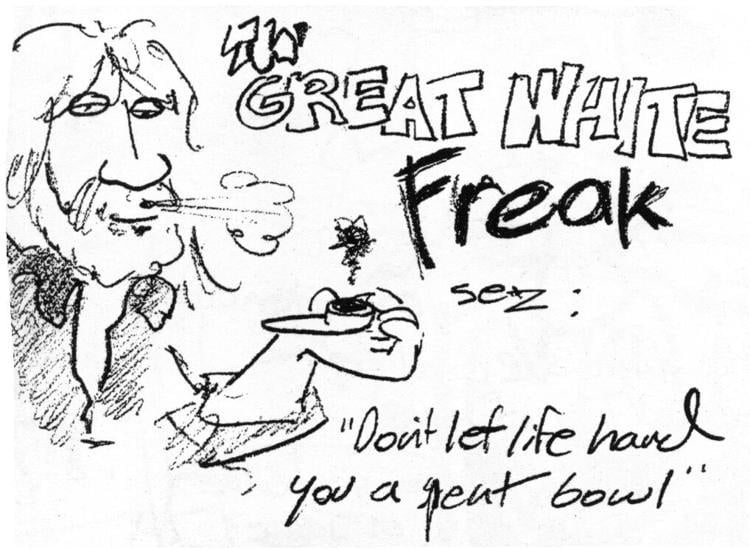 "I think for cartoonists, in order to be successful, you have to diversify and peddle your wares to different markets," Smith said. "A lot of cartoonists I know, they do that. They'll have a list of publications — kids magazines and you sell your kids cartoons, for example. 'Baked Alaska' was low hanging fruit but the name wasn't being used here, and I went for it. You got to."
Smith has been drawing "Baked Alaska" since the magazine's inception more than two years ago. He's also the creator of the comic strip "Nuggets," which has appeared in the Fairbanks Daily News-Miner since 1988, and has authored several comic books and collections of his Alaska-themed works in addition to doing freelance work around the state.
His talents have landed him some high-profile honors, the most recent being named the Fairbanks Greater Chamber of Commerce's artist of the year for 2020. He also is an adjunct faculty member at the University of Alaska Fairbanks, where he teaches cartooning and art classes, spends time working with the National Parks Service, and teaches art in Fairbanks public schools through the artist in residency program.
Smith arrived in Alaska in 1986 after leaving upstate New York, where he grew up. His first job was working construction, and he spent that first year working throughout Interior Alaska and riding a motorcycle while living in a tent he'd pitch in friends' yards or out in the woods.
At the same time, he had two firsts: he created his first comic book, "Tundra Hippy Comix," which just happened to be called THC for short, and he landed his first paying gig as an artist.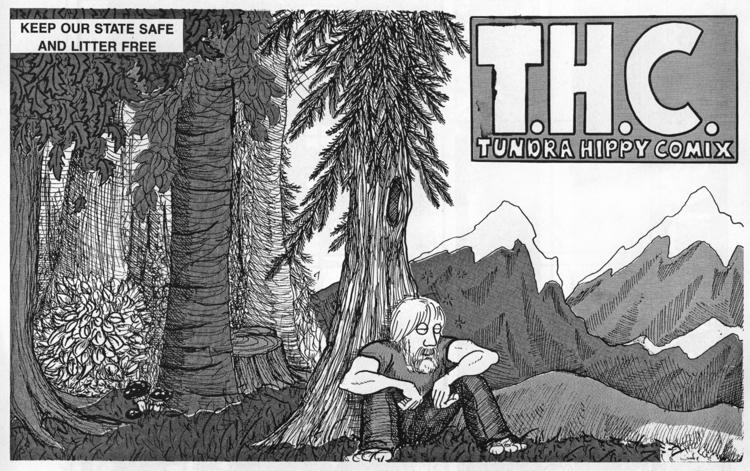 "I threw together this little comic book, and that's how I started doing my work," Smith said, holding up his only remaining copy of the first issue of THC.
That comic led to his paid gig — he swapped food for work, redesigning the logo for a long-gone Fairbanks food hut called Carl's Burrito Wagon.
"They sold footlong hot dogs and triple-sized burritos, and I hated burritos," Smith said. "I subsisted off footlong hot dogs and lemonade all summer. I charge a lot more now."
By 1988, he was publishing his strip "Freeze-Frame" in the Daily News-Miner, which got rebranded as the current "Nuggets." Then three years ago, he found himself talking to Alaska Cannabist's management about creating a cartoon strip centered on Alaska marijuana. That, he says, was bizarre.
"A long strange trip. It was surreal," he said of the meeting. "I'm in a professional meeting talking about dope cartoons. It's been a lot of fun and a break, a fun breather from 'Nuggets' and the freelance work."
His interest in comics and 'tooning as art is a longstanding one. He became fascinated with the genre in the late 1970s and early '80s when he was in high school, picking up and devouring issues of Underground comix — comics that were self-published or published underground as a result of the Comics Code Authority.
The authority was a self-governing entity created in 1954 by the Comics Magazine Association of America to monitor comic books for such unsavory topics as sex, violence, crime or gore that might taint the minds of young readers. The Comics Code Authority was in existence until 2011, with DC and Archie Comics being the last two publishers to adhere to the authority's recommendations to keep comics light and friendly.
"When I was in high school and they'd do aptitude tests, it was like, if your kid brought home Superman he was going to be a Republican, gravitating toward hero figures, right and wrong. If he brought home Batman, he might be a shady type, a libertarian — maybe a Democrat," Smith said. "I started bringing home Underground comix."
It was the art and the topics that captivated him and inspired him.
"They tackled things regular comics wouldn't, like environmental issues, nuclear war, cancer, social issues," Smith said. "That's where I got my interest in drawing comics."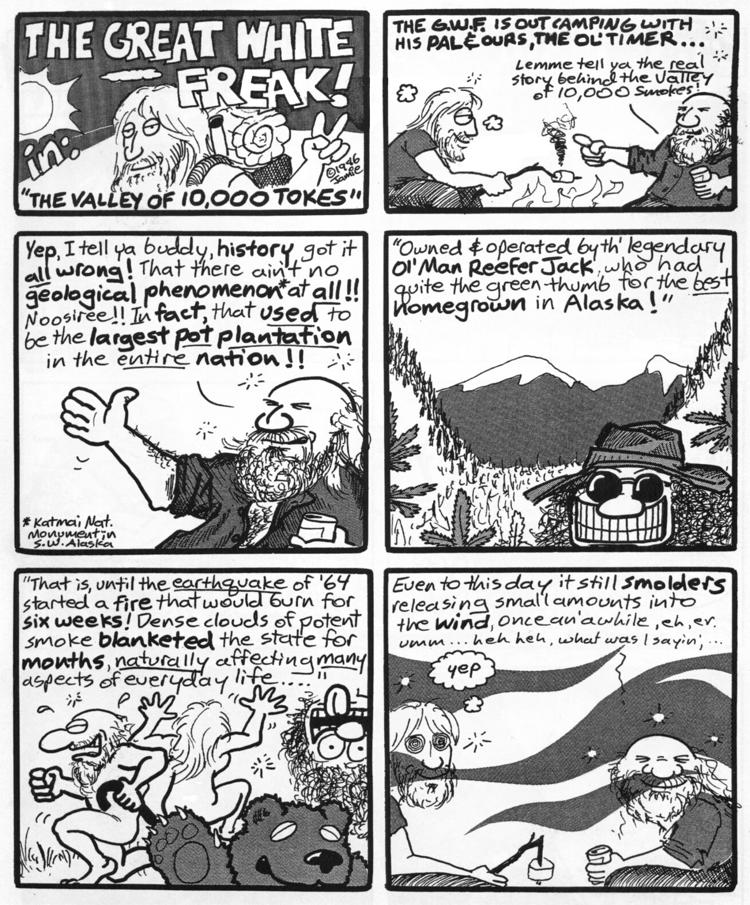 All that youthful inspiration paid off, with Smith getting his bachelor's of fine arts from UAF followed by his master's in fine arts from Savannah College of Art and Design in Georgia. Now, almost 35 years later since that first gig where he traded a logo for a footlong hotdog, he's still finding inspiration, and he says it's everywhere.
"Funny stuff happens all the time. It keeps on going," Smith said. "There is something new all the time. You've got your feelers out all the time, and you take notes."
Those notes turn into doodles and crude first drafts that are tacked to a wall at his home in Ester where they're refined and filled in and sometimes shown to close friends or family for feedback or ideas before being finalized and published. And now with several collections of books, coupled with "Nuggets" and "Baked Alaska," as well as public showings of his work, Smith knows he has an audience that's receptive and appreciative.
He recalled meeting his first fan years ago, a woman from Delta Junction who drove to Fairbanks to attend one of his book signings. She had clippings of news stories that featured Smith and his works. He was in shock.
"I had no idea. This was before the internet," he said. "It was great. And it's the same with 'Baked Alaska.' I'm getting to play. I don't have to be serious. Just have fun."
Contact staff writer Gary Black at gblack@AlaskaCannabist.com or 907-459-7504.