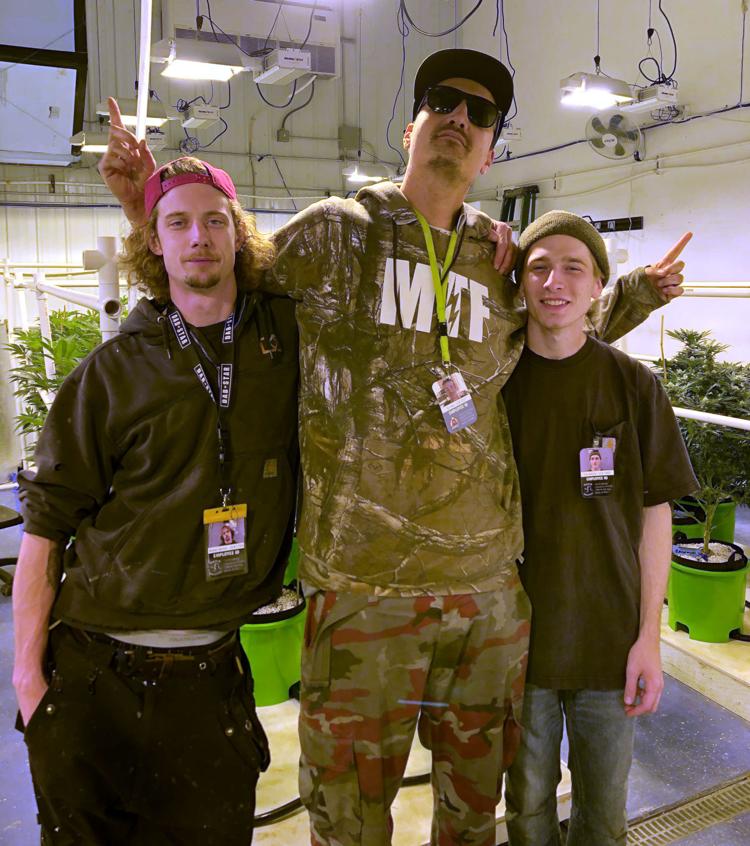 When Ron Bass decided to start cultivating marijuana after it was legalized in Alaska, he went on a hunt for a legendary strain of cannabis that put Alaska on the "High Times" map as "the finest pot in 50 states" in the 1970s: Matanuska Thunder Fuck. Decades later, it was still the most famous Alaska cannabis strain, but, he wondered, had it died out?
Bass, who owns Calm N Collective, the first cultivation facility in the Matanuska Valley, and Houston Grass Station dispensary, didn't smoke marijuana until he was diagnosed with multiple sclerosis when he was in his late 20s. Although he said he doesn't think marijuana has medical value (which he couldn't tout even if he did because of state regulations), Bass said he believes marijuana "brings your body back to homeostasis, so your body can fix itself."
Bass had heard of MTF, of course, and was so determined to find the strain that he was the subject of a newspaper story. That story got the attention of some old-timers who had quietly cultivated a powerful strain of cannabis for decades that was called variously Matanuska Thunder Fuck, MTF or Trapper Creek hashbud.
In a documentary on the search that Bass produced, he introduces Jim Ross, who was given some MTF by a friend in the 1990s. He was at work one day when a coworker, Jeff Myers, noticed the odor. Ross shared some with Myers who told him, "you know what you got? This has been missing for a long time."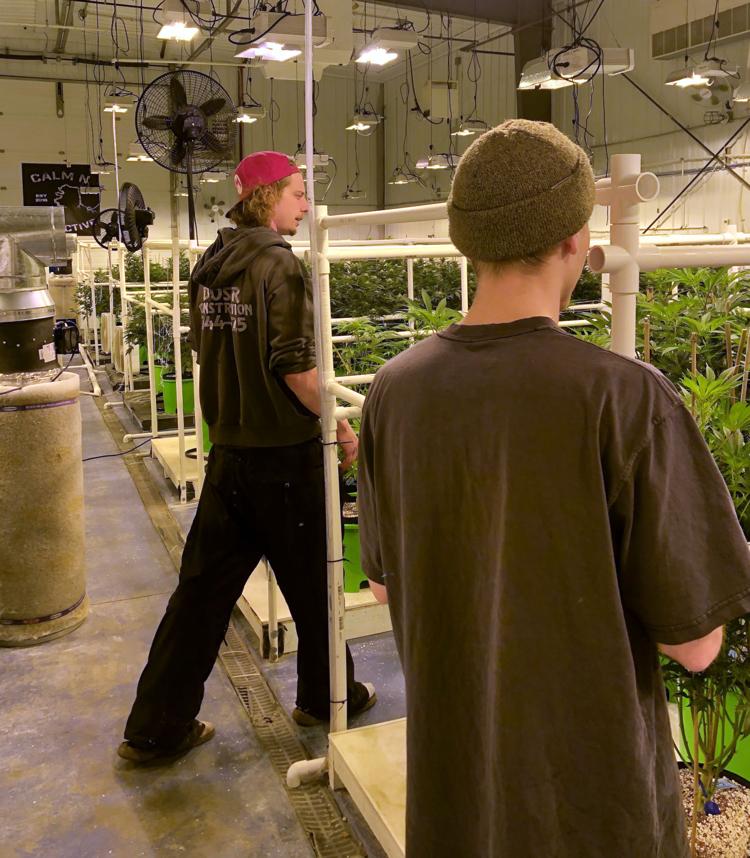 The plant has eight leaves, "and it would grow a different way than anything I've ever seen in my life," Myers said in the documentary. "I knew right there that it was what it was."
Other people also swore they had MTF.
In the documentary, Jeff Payton said people were passing around MTF clones. One person had a grow going for years and years until he could no longer keep the operation going. Payton said he and friends rescued the plants, passing some to other people and "took care of our strain that we loved."
Who was right? Or was anyone?
Ross gave Bass a call. He originally wouldn't tell Bass if he had the plant, but he was "so honest and so crisp and so deep and so emotional about this strain that I knew it was something real," Bass said.
After a lengthy conversion, Ross decided to pass the plant over. He told Bass "I want you to make the legend live."
For Bass, the next task was to verify that he had the real deal.
The original MTF was an Afghan strain crossed with a Pakistani strain. They grafted the plants back in the day, Bass said. The name came from the fact that the strain would get the smoker "insanely high" and "super fucked up." High Times picked up on the story and traveled to Alaska in 1975 and wrote about MTF. The legend grew.
Of course, the Drug Enforcement Administration got word of it, too. MTF "stinks real bad" and was easy to track, Bass said, so the DEA busted a lot of growers, but a few hid the plants and kept the strain alive in closets and small grows in the Matanuska Valley region. Now Bass is bringing it into the open, growing it at Calm N Collective and selling it at Houston Grass Station.
He took the plant's DNA to Phylos Bioscience, a biotech company in Oregon that specializes in cannabis. The results showed the plant had both Afghan and Pakistani roots.
"Nobody's ever done that before," Bass said. "That is the strain. This is THE strain."
Going further, Bass tracked down as many "old men" he could find who had smoked the original MTF decades ago.
"Every single old man I've walked into this dispensary, you open the jar and it takes them back 20 years," he said. "That's how I know. Every single old-timer that knew it, knows it. It has a distinct smell."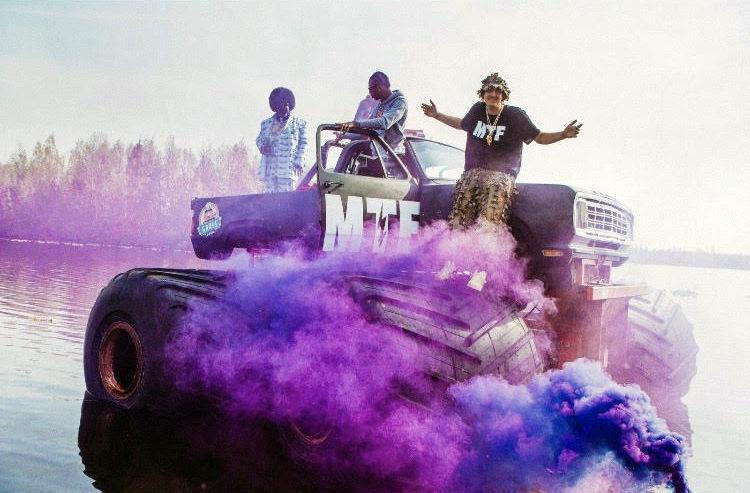 Bass took out a trademark for MTF. The cannabis strain was also put on the hip-hop music scene when Grammy Award nominee rapper Afroman and B-Legit wrote a song "Thunderfuck" and recorded a video with Bass. Within days, the video had gotten more than 200,000 views but was pulled offline because Afroman was wearing a suit covered with Alaska Airlines logos. The airline heard about it and filed a copyright complaint. The video returned to the Internet after a version in which Afroman's suit was blurred and can be seen, along with the documentary, at http://calmncollective.com/
MTF holds its own as a cannabis strain even among the hundreds now on the market, Bass said. "The terpenes are around 4% almost every time and the THC is in the mid-20s almost every time. It's still up there with the rest of them."
Today, thanks to the internet and social media, MTF is perhaps more widely known than ever. And Bass is right in there pushing the famed weed: It's featured prominently on Calm N Collective's website, Facebook page and Instagram account.
"I'm going to represent the Matanuska Valley to the world," Bass said.