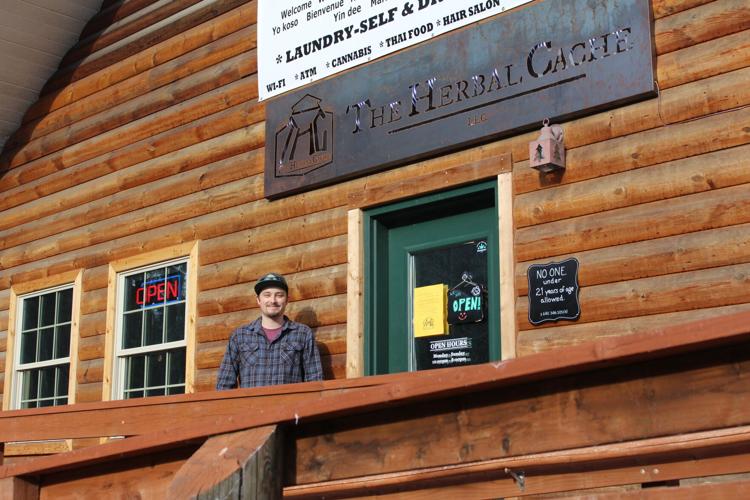 Growing up in Girdwood, Brent Carse is happy to own and run a business in the middle of town. "Quaint" is how he describes his cannabis retail shop, The Herbal Cache, nestled in the Town Square, the heart of Girdwood.
"I've lived here the majority of my life, and I love it. It's a beautiful, small community, surrounded by the woods, and we have Alyeska in the background, so there are all kinds of skiing and biking and hiking. It's definitely an outdoor recreation community and that is awesome. I love living here," he says.
Carse attended both elementary and middle school at Girdwood Elementary, riding his bike to school often and enjoying regular Thursday school ski days in the winter. Some of his early jobs included working at Alyeska and at several local restaurants. For high school, he was bused into Anchorage to attend South High School.
As a kid, he was passionate about piloting and ended up at the University of Alaska Anchorage after high school to pursue a degree in professional piloting. He switched his degree to aviation management before running out of money after his third year. He left Anchorage for the North Slope, working there for a year and a half.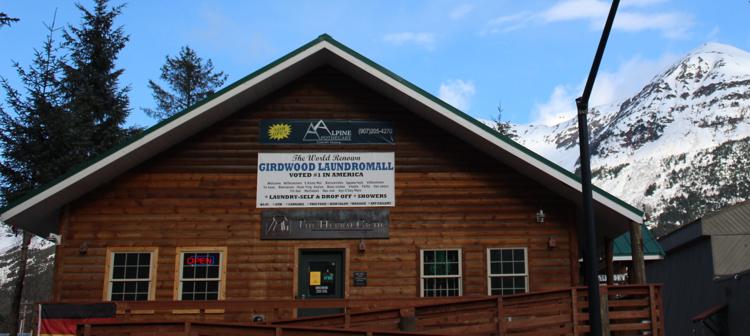 With some money in the bank, he returned to Girdwood just as the cannabis industry was starting up in 2014. He decided to switch career gears and get involved.
"It was a new and upcoming industry, cool and fascinating," Carse recalls. "The fact that they were still writing regulations made it fresh and interesting."
Carse initially worked at the original Herbal Cache starting in 2016 and was there until it shut down two years later. He declined to speak about the closure but was excited to talk about reopening the shop in July 2019.
"We have a nice little shop, we have a nice selection, tailored to our community, with a really good variety of different strains. Great employees, good customer service," he says. "In the winter, we mainly get our local crowd and people who come around to Alyeska to come skiing. In the summer, it is normally the cruise ships with a lot of people staying at Alyeska, so we get a lot of tourists coming around, and people stopping through Girdwood on their way to go fishing."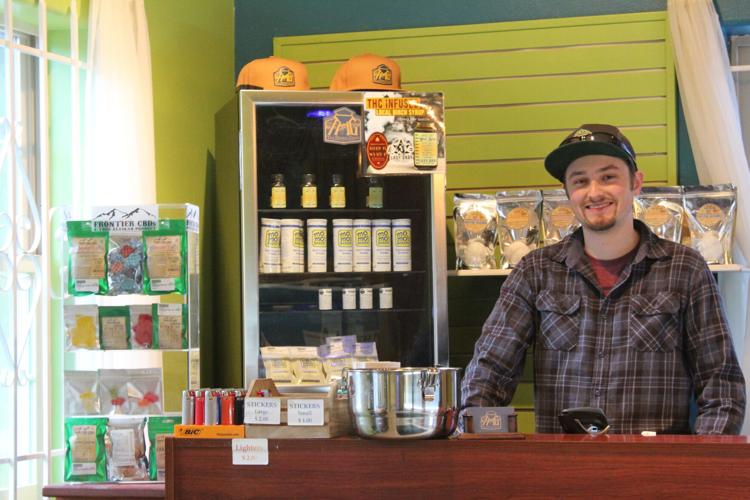 Carse acknowledges that the shop felt the impact of COVID-19 in terms of lower sales, noting that most people began shopping more in bulk and making fewer visits rather than stopping into the store frequently to buy one or two things at a time.
Prior to the shift in store safety protocols and customer shopping habits, pre-rolled joints were by far the most popular item among locals and tourists alike, most likely for the convenience, Carse says.
"We try to have a good variety, close to 20 different strains, pre-rolls and flower," he says, adding that the shop rolls its own pre-rolls with the same flower buds so they are "really premium."
During the summer, the shop saw an uptick in edible sales, particularly among tourists. The Herbal Cache carries popular edibles brands, including Momo's Bakery in Anchorage, Lady Gray Medibles in Soldotna, and Stoney Moose out of Ketchikan. For customers who aren't looking for THC in sweets, the shop also carries THC capsules from Cold Creek Extracts in Anchorage.
The Herbal Cache's array of flower comes from various Alaska cultivators, including Alaska Rustic, a limited cultivation nearby in Bird Creek; as well as Guest Services in Houston, Greenstar Inc. in Nikiski, High Tide Farms in Wasilla and Denali Dispensaries in Anchorage.
In 2018, the original Herbal Cache was part of a lawsuit against the Alaska Marijuana Control Office, along with other shops including Alaska Cannabis Exchange and Alaska Fireweed out of Anchorage, in response to AMCO confiscating all CBD products carried at licensed Alaska cannabis retail stores in early 2017. Their combined efforts helped secure the return of the CBD products to the shops. Today, the new Herbal Cache legally carries CBD products, including several from Alaska Cannabis Exchange.
Reopening The Herbal Cache took patience. Carse recounts the "hurry up and wait" experience during the licensing process, explaining that shops that go through the process with state and local authorities still have to pay rent and other expenses while waiting for inspections and other actions to take place.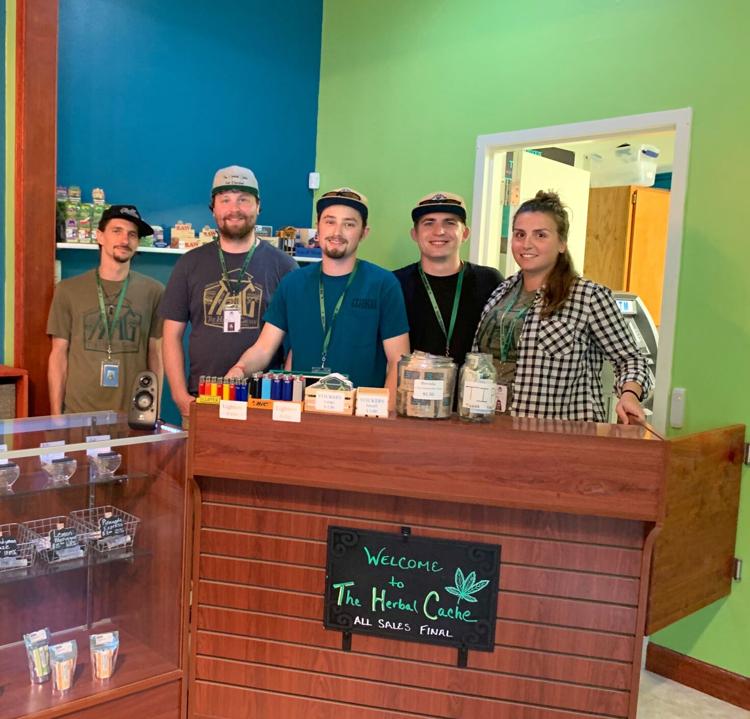 "We're still in our first year. We're just trying to get established and get in the groove of things," says Carse. "It's been a really good start, and we're looking forward to our July 1 to have our one-year anniversary and see where that takes us."
Carse sees a lot of differences between the early legal cannabis industry in Alaska and the current state of industry. One major change Carse points out is the expansion of product options and availability.
Says Carse, "Whether its existing cultivators looking to up their variety with different kind of strains or new cultivators coming online, having their own genetics and sharing that with Alaska, it's fun to just see all the new things that are coming out."
He also says prices have dropped significantly so legal shops can be more competitive with the black market.
As of this writing, The Herbal Cache was in the midst of a new licensing process to be able to offer curbside pickup and exterior window sales. The new shopping options could potentially make up for the lower revenues due to the social distancing and safety protocols the shop put into place during the COVID-19 pandemic.
Even though the shop takes up the majority of his time, Carse says he is still hoping to go for his pilot's license in the near future. Until then, he's working on something he loves and doing what he can to serve his community.
Aliza Sherman lives in Anchorage, Alaska and has been involved in the cannabis industry since early 2016. She is the co-founder of Ellementa, an international network for women interested in cannabis for wellness. She is the author of the upcoming book, The Essential Guide to Cannabis and CBD: Optimizing Your Health With Nature's Medicine (Ten Speed Press, 2019).