Cannabis isn't just big business for growers and retailers these days. With legalization spreading across the country and taboos against the plant's use vanishing before our eyes, publishers have taken note. While marijuana books used to be relegated to the fringes of small presses and self-publishing ventures, these days some of the biggest publishing houses are getting into the game, further evidence that cannabis has gone mainstream.
2019 saw quite a few new books on the topic, and here are just a few that can make good holiday gifts for friends, family, or yourself.
So many grow guides have hit the shelves in the past few years that it's best to decide for yourself what looks good. They range from basic beginners books to exhaustive tomes of near encyclopedic length. And then there are websites, which outnumber the physical resources. So here we'll just mention one grow book of note.
Those who have already dabbled in the fine art of raising cannabis know that once you've started growing, you haven't stopped learning.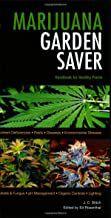 Especially since there are all kinds of troubles that can arise. Horticulturalist Ed Rosenthal, well known in cannabis circles for his cultivation skills, column writing, and advocacy, is here to help on that score. "Marijuana Garden Saver: A Field Guide to Identifying and Correcting Cannabis Problems," newly revised and updated, is for growers who have advanced to the next step. The book covers pests, diseases, environmental stresses, nutrient deficiencies and other things that can threaten a successful crop.
For those who have smoked their first bowl of homegrown and want to continue the process, this is the place to start.
Other than grow guides, the cannabis industry is where much of the publishing action is now. Once upshot businesses have become well established in some states, and those who have found their calling in selling legal marijuana have begun to share their experiences.
Jackson D. Tilley got into Colorado's emerging legal cannabis industry on the ground floor. In 2014 he took an internship with O.pennVAPE and shot up the ranks from there.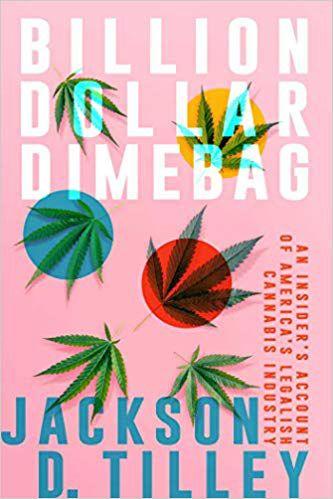 He's now a vice president of Organa Brands, and "Billion Dollar Dimebag: An Insider's Account America's Legalish Cannabis Industry" is the story of how he got to where he is. He's in the unusual position of being involved in the business end while having personally quit using the plant. His book discusses the reasons for this as well as the politics of the current patchwork legalization status. It also gives an informed examination of how cannabis is brought to market and sold.
Legalization hasn't just opened up jobs in growing and selling. As businesses expand, they're hiring professionals for information technology, human resources, social media, marketing, and more. You needn't even be a consumer to work in the field. You just need the desire to be a part of one of the fastest growing sectors in America's economy.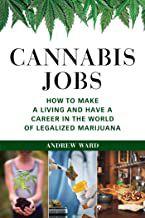 "Cannabis Jobs: How to Make a Living and Have a Career in the World of Legalized Marijuana," by Andrew Ward, a longtime cannabis writer, gives readers directions in how to pursue a future in the field and alerts them to difficulties they might encounter along the way.
Medical marijuana has existed in a legal grey area for years, but it too is becoming mainstream, and with it have come business and health lessons.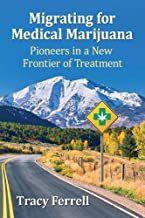 Just as Colorado has led the way for cannabis businesses, it's also become a center for those looking to treat medical conditions with the plant. In "Migrating for Medical Marijuana: Pioneers in a New Frontier of Treatment," University of Colorado, Boulder, writing and rhetoric instructor Tracy Ferrell explores how this is playing out through interviews with doctors and researchers, as well as the growing number of people relocating to the state seeking treatment unavailable elsewhere.
While America's closest northern neighbor made headlines this year when it became the second nation to fully legalize recreational marijuana, medical use in Canada has been legal since 2001. That gives the country a leg up on understanding the clinical potentials for the plant.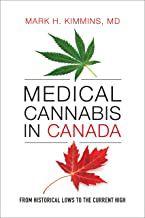 In "Medical Cannabis in Canada: From Historical Lows to the Current High," Dr. Mark Kimmins, president and medical director for the cannabis-based Canadian medical provider Natural Health Services, delves into the history of how this happened, explores the research that has taken place, and discusses what's been learned and the medical conditions he feels can benefit from marijuana as a treatment.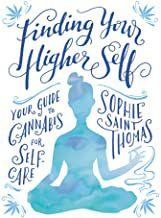 On the alternative/complementary health side, Sophie Saint Thomas, a regular contributor to High Times, offers "Finding Your Higher Self: Your Guide to Cannabis for Self-Care," which explores employing cannabis for relaxation and restoration through medicated meditation, yoga, breathing exercises, and more.
Even for those who don't want to get high, CBD has become a popular treatment for just about everything. The science on what it's actually capable of is still in the rudimentary stage, but the testimonials are coming in fast and furious.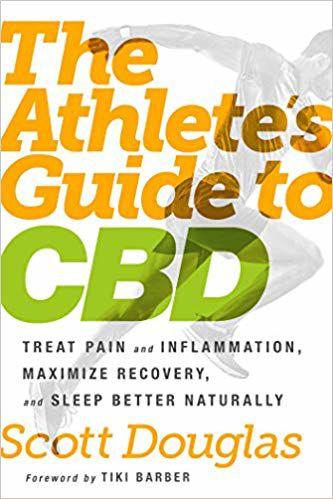 These statements are part of what drive "The Athlete's Guide to CBD: Treat Pain and Inflammation, Maximize Recovery, and Sleep Better Naturally" by sportswriter Scott Douglas. The author meets with industry representatives, as well as athletes who use CBD, to explore what it can do to help with injuries, anxiety, recovery, and more. He also offers tips on what to look for when buying it.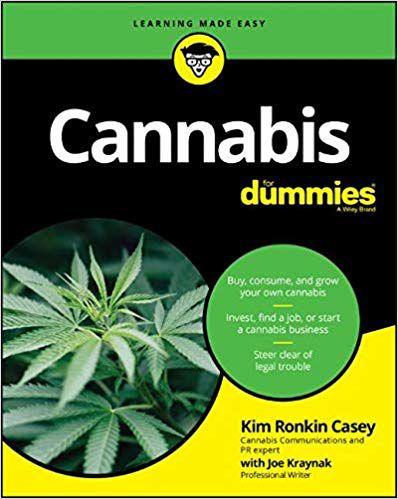 Finally, in the surest sign that marijuana is now becoming a fully accepted part of America's literary culture, one of the most popular book series has added it to its long and forever expanding list of topics. Yes, "Cannabis For Dummies" saw print this year.
Authors Kim Ronkin Casey and Joe Kraynak hit on both recreational and medical uses of the plant, discuss legal variables, explain safe consumption, delve into growing tactics and business options, and more, all with the standard short entries, bullet points, and good humor that these books are famous for.
The For Dummies series has a solid reputation for fact checking and editing, so this is a good default choice if the person on your gift list isn't interested in one of the more tightly focused works mentioned above.