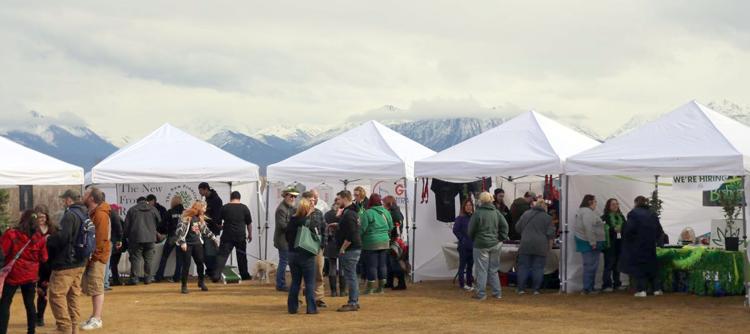 It's the high holiday of marijuana enthusiasts nationwide, a day steeped in urban legend and one celebrated coast to coast in the United States.
April 20 — more commonly known as 4/20 — is a day set aside to celebrate all things marijuana, from relaxing with an edible to blazing up your favorite strain, particularly at 4:20 p.m. Its mythic status as the marijuana smokers' holy day has entrenched it as one to celebrate amid fellow fans.
Throughout the Lower 48, celebrations in major cities like Denver, Seattle, Boston, Portland, Las Vegas and Los Angeles will see festival-type atmospheres with attendees sparking it up to musical acts and headlining speakers.
Alaska will celebrate 4/20 as well, but don't expect the same response here when it comes to smoking out at a packed festival. In Alaska, it's almost the high holiday that isn't. Other than retailers putting merchandise on discounted sales, official celebrations are few and far between.
That, industry insiders say, is because of three things: Festivals are expensive to produce, April isn't a hospitable party month in the Far North, and event organizers fear being fined by the state.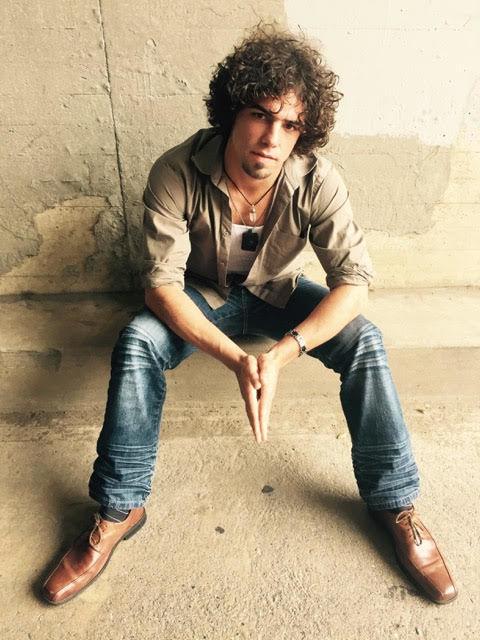 Cody Coman wants to make one thing clear: Public consumption of marijuana is not allowed at the second annual Green Spring Concert & Expo, even if the event is happening on 4/20.
Cody owns Trich Productions, a Wasilla-based cannabis-friendly event production company. If you want a marijuana-based fundraiser or event, his company can produce it, which is what they're doing with the Green Spring Concert & Expo, one of the few 4/20 events in Alaska. It's an industry-type expo with vendors, musicians and educational booths, and food, drink and games, taking place April 20 at Settlers Bay Golf Course in Wasilla.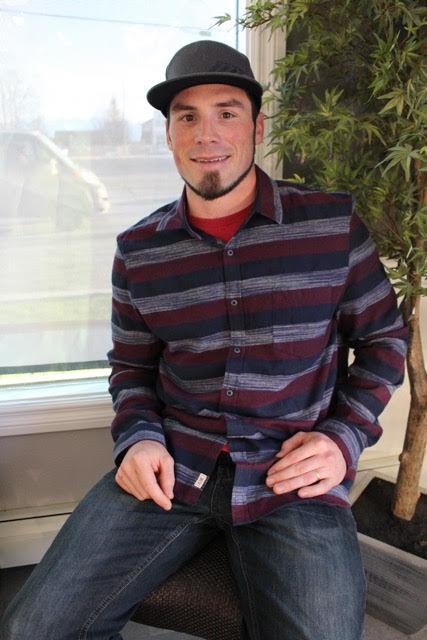 Cody's brother, Kerby, owns the dispensary Green Degree, also in Wasilla. Kerby wanted an event in support of his store's anniversary and 4/20, so he reached out to his brother to organize both the inaugural Green Spring Concert & Expo and this year's event.
"We have a solid community that's involved in the expo," Cody said. "It was, literally, 'Let's throw a party and have some libations on the grass for the day.' Plus, let's kick off spring."
However, Cody and Trich are stressing one thing: even though the expo takes place on 4/20, do not light up in public to celebrate 4/20.
"You're at a golf course, and the golf course says no smoking," he said. "Follow the rules of the state, and follow the rules of the golf course. One thing Trich is trying to do is set a precedent. If they (the Alcohol Marijuana Control Office) say this can't happen, let's follow the rules."
Public consumption of marijuana is illegal in Alaska. In 2018, AMCO fined the Cannabis Classic, held in Anchorage in May of that year, for reportedly allowing public consumption. AMCO imposed $20,000 in penalties with $15,000 suspended.
In August 2018, AMCO fined Alaska Hempfest director Niki Raapana, of Fairbanks, $10,000 with $7,500 suspended pending no future violations for her event held June 2018 in Wasilla.
The two fines handed down to the marijuana-related public festivals reiterated to the industry that the state is serious about not smoking at public events.
"Trich is not promoting open consumption," Cody said. "We want to set the precedent of how AMCO and the public looks at the industry. We want to change the view from 'They're a bunch of stoners on the loose' to 'These are the people and neighbors in our community looking to work and benefit our community."
To help fight that "stoners on the loose" stigma, Trich is big on events that give back to communities, Cody said. Trich has already organized food and coat drives and firewood giveaways in and around the Mat-Su Valley. They want to be seen as good stewards who inspire.
"For those of us who are blessed, let's figure out ways to create a pay-it-forward movement," he said. "We want to drive the cannabis community forward in education and community and help inspire other industries."
And that is one of the underlying themes of the second annual Green Spring Concert & Expo: Come celebrate the industry, the businesses and their owners, and 4/20, but do it the right way by sticking to the law. Cody wants the Green Spring Concert & Expo to be viewed like the state fair in Palmer — a big event to take in that provides both education and a good time.
"Last year's was a learning experience," he said. "Everyone had a blast, and it was a huge success."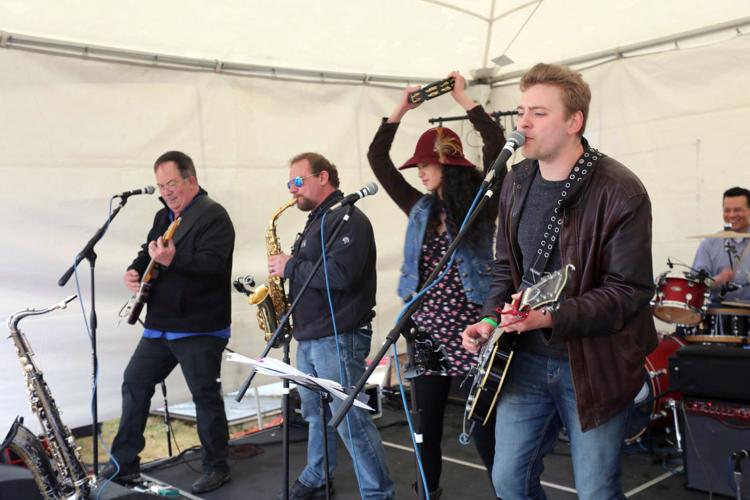 April showers bring no Outside headliners
Coupled with marijuana-festival planners being gun-shy about a fine from the state for pot law violations, there's also the problem of the 4/20 date itself. April in Alaska just isn't a welcoming time for a large outdoor event because of one thing: breakup.
"It's not the right time of year up here," said Cary Carrigan, executive director of the Alaska Marijuana Industry Association.
"In Denver, it's spring. They have daffodils. If we could do a solstice event, it would be better. I think what you're going to find is it's going to move. 4/20 is novel, but other events and times are more attendable. The timing is all off."
Carrigan also cited the state's law against public consumption as another impediment to large, outdoor 4/20 celebrations in Alaska.
"Just by the nature of the beast, there's no place to imbibe, no on-site locations," he said.
Shaun Tacke, chief financial offer of Good Titrations, a Fairbanks-based cannabis concentrate company, touched on the AMCO fines as well as 4/20's unfortunate spring date as barriers to public parties in Alaska, and he added another difficulty: the cost of bringing a headlining act to Alaska.
"There's not a whole lot in the way of celebrations," Tacke said. "We don't have a lot of concerts or events that people plan for. It depends on getting people out and having a decent location, and it's cold and wet in April."
Keenan Hollister is co-owner of Pakalolo Supply Co., which has stores in both Fairbanks and Anchorage. April 20 is still a draw, he said, but it isn't much of a public affair here.
"I think 4/20 in Alaska is pretty widely celebrated but mostly in private," he said. "Some of it has to do with the weather in April in Alaska still being somewhat up in the air, so outdoor events are tricky, and some because of the lack of on-site consumption venues for people to partake and celebrate together."
Retailers across the state do take the date seriously from a business perspective. Like most stores across Alaska, Pakalolo's locations will offer 4/20 specials designed to grab the consumer's attention.
"Some new strains from our cultivation will be released in both our Fairbanks and Anchorage locations," Hollister said. "Mostly for us, it is about getting the right products in people's hands for them to be able to celebrate however they choose until we close the shop, and then we go get high too."
Like Cody Coman, Carrigan and Tacke, Hollister touched on the state's anti-public consumption law as a large stumbling block when it comes to celebrating the unofficial holiday.
The lack of a space to enjoy legal cannabis products makes it a difficult holiday to celebrate publicly, he said.
"I believe 4/20 among other things highlights the need for on-site consumption venues," Hollister said. "The origins of 4/20 are debated, but everyone can agree that now April 20 is a great day to celebrate the freedom we have to consume cannabis in Alaska and celebrate the amazing cannabis plant."