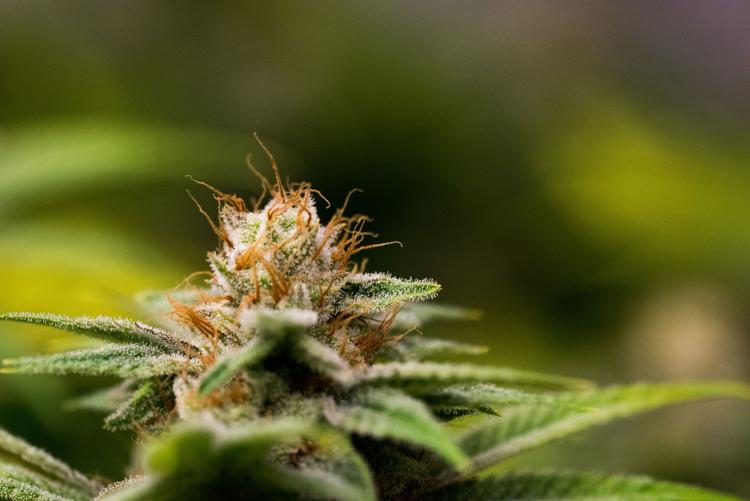 If you're looking for proof that great things can come from the smallest seed of inspiration, look no further than GOOD Cannabis.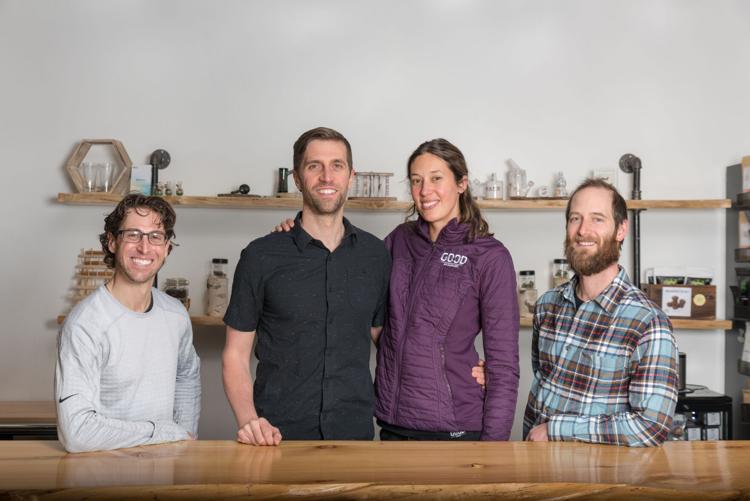 Born out of an idle conversation between friends, in less than four years this Fairbanks-based, vertically integrated cultivation, manufacturing and retail operation has grown into one of the more successful cannabis businesses in the state. With a retail store located in a high-profile spot at a busy Fairbanks intersection, a large cultivation and manufacturing facility in the Van Horn industrial area and a reputation for quality product and service, GOOD Cannabis is a testament to the value of hard work, dedication and meticulous planning.
GOOD's management team — general manager Trevor Haynes, manufacturing manager Christian Hood (who is married to Haynes) director of operations Greg Allison and cultivation manager Barret Goodale — met with Alaska Cannabist last month to discuss how built they turned their original vision into what it is today.
"I think it was first discussed by the three of us when we were just hanging out, smoking some cannabis," Haynes said, gesturing to Hood and Allison. "We initially thought of a tourism angle, and the idea was to combine some of the typical tours that you do in Fairbanks, like the northern lights or dog mushing, with cannabis. From that point we started entertaining the idea of doing a typical cannabis retail, manufacturing or cultivation license."
As novices to the cannabis industry, the three friends sought the help of consultants they found while watching a documentary on the Vice cable channel.
"They weren't really taking any new clients, but I think because of our location in Alaska and our backgrounds it was intriguing to them," Haynes said. "I was just finishing my PhD in fisheries at UAF, Greg was the director of tourism for Explore Fairbanks and Christian managed Anytime Fitness. They took a chance on us and we developed a really good relationship with them and they gave us a lot of great insight."
The consultants advised them to go for broke with a vertically integrated business model instead of starting out small, a prospect they found intimidating.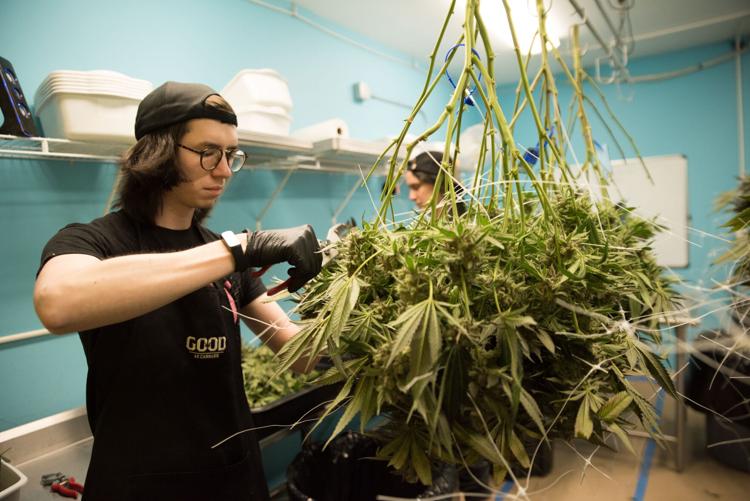 "Our instinct was to say, 'Let's just do one piece at a time," but they really guided us and said 'you have to go for it and put together a good plan,' and they showed us how to do that," Haynes said.
Having made the decision to go vertical, Hood, Haynes and Allison methodically set out making that a reality. That's when Goodale, who was working as a horticulturist at the University of Alaska Fairbanks at the time, joined the team.
"I was just finishing up a post-doc at the university and didn't really know where to start to find a head grower, so I started looking at the horticulture department, which is very small," Haynes explained. "When I first met Barret and asked him to meet and talk about this business, we sat down for coffee and he looked at me in a very skeptical way for about 45 minutes. Here's some strange guy wanting him to quit his job at the university with benefits and everything and come work for this startup. Somehow I said something that was compelling enough for him to meet with me again."
The partners purchased a warehouse on Frank Avenue and hired contractors to remodel it into a 10,000-square-foot cultivation and manufacturing facility. According to Haynes, Goodale was instrumental in helping to design the cultivation side.
"It's the most technical aspect of the business. We've been really blessed to have Barret and we wouldn't be where we are today without him. He's been with us from almost the beginning."
When asked if growing cannabis for a living was a dream come true, Goodale nodded thoughtfully.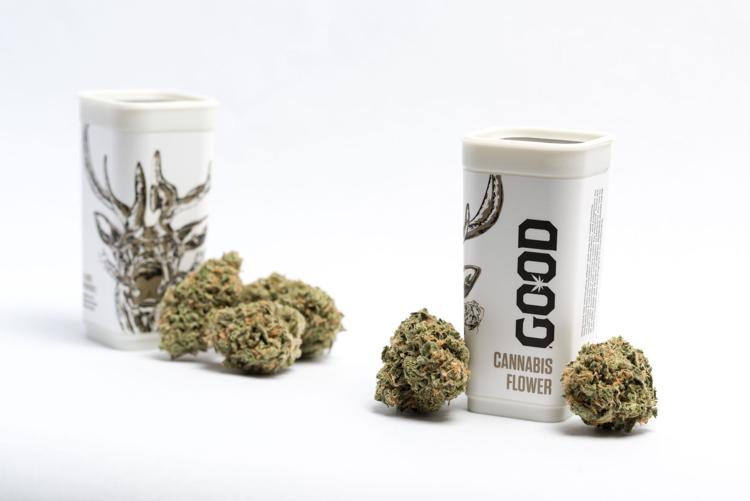 "I was not a big (cannabis) smoker and I'm still not a big smoker. I don't think anybody starting one of these types of companies four years ago knew what it was actually going to be like down the road, but from a horticulture point of view, yes, it's a dream job. Any horticulturist would love this type of work."
The cultivation operation uses a blend of hydroponics and soil, growing the plants in a coco-based medium and feeding them a commercially available nutrient solution through a drip irrigation system.
"We use mostly House and Gardens brand nutrients mixes and add some other additives from other manufacturers. We do feed with molasses and use a lot of microbes, but we prefer to go the route of buying most of the nutrients because they're lab controlled and always consistent. We played around with brewing compost teas for a while but it wasn't really making a difference in our results," Goodale said.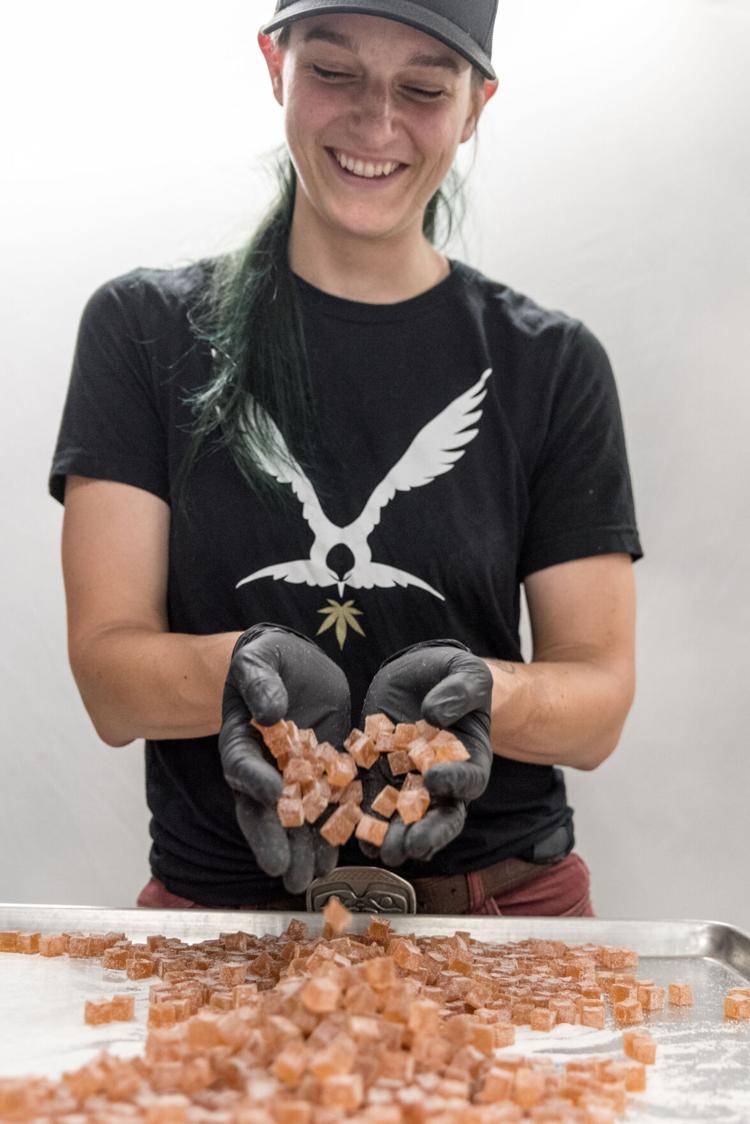 As any business owner knows, the right name can make or break a business. Hood explained how they came up with the name GOOD Cannabis.
"This is kind of a fun story. We had a bunch of different names picked out, initially, and then we had a designer out of Washington and we told him our concept of what we were trying to achieve as a business, meaning if we were any business in any industry," Hood said. "We came up with GOOD because we wanted to do good for the community and we wanted to do good for the state. Also, everyone wants to sell good weed, and everyone says we sell good weed, so that's a bonus. We're glad we could meet people's expectations."
"It definitely is who were are. All of us have given time to associations we care about, or sit on boards or committees that we believe in. All of us embody that spirit of good relationships and goodness towards our fellow man," Allison said.
That philosophy is summed up on the GOOD Cannabis website. "We live by three simple rules: Be GOOD people. Provide GOOD products. Do GOOD for your community," reads a statement on the homepage.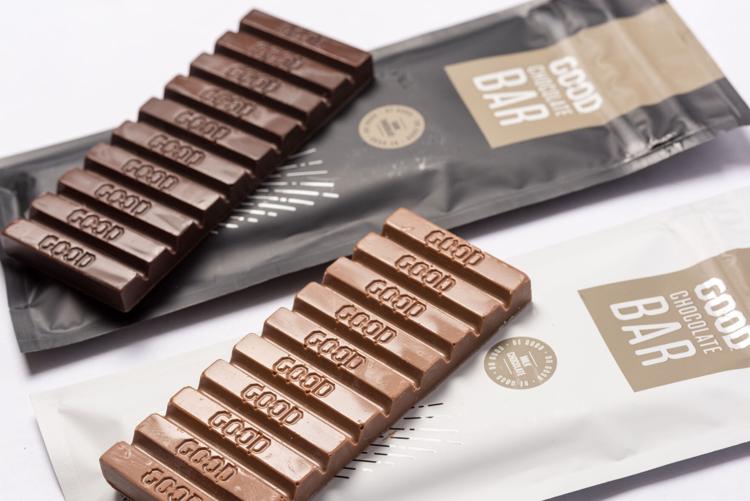 "That's really developed into the ethos of the company, or at least that's what we're trying to do," Haynes said. "We've become a successful company and we've been focused on what our goal is as a company, and one of our main goals — if not the main goal — is to be a good business in the community of Alaska. And that means spending time at the food bank, spending time building trails, doing fundraising for different charitable events ... "
"Not only just financially contributing, but actually putting in the volunteer time ... " Hood chimed in.
"And giving our employees a chance to do that," Haynes continued. "They feel that our success as a company and their success in what they're doing as an employee, as a team member, is helping their community. We hope that they take pride in that."
According to Haynes, GOOD Cannabis is also on a mission to change negative stereotypes about the legal cannabis industry.
"We've been very involved in the Alaska Marijuana Industry Association, as a vehicle to help dispel the myths, and to talk with politicians and leaders. I'm the vice president of AMIA, and Greg's chair of the membership committee. We take a very active role in that because it's an important part of our business as well."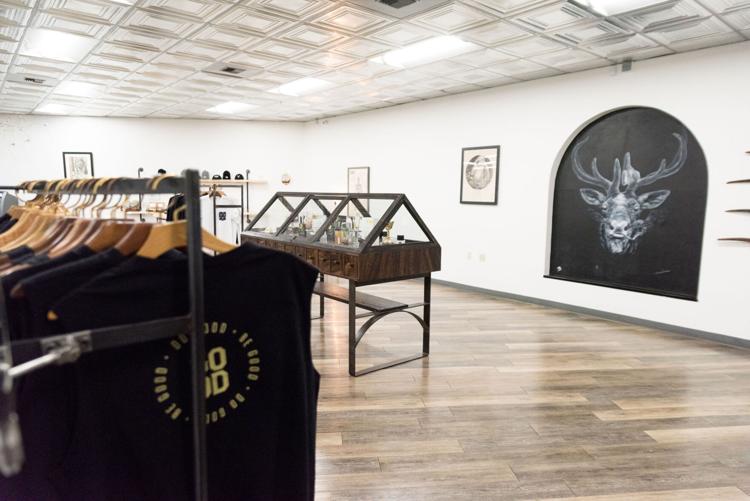 GOOD Cannabis planted its first crop in June 2017 and focused on getting the retail store ready for customers. Located in the old AT&T storefront in Northgate Square at the corner of Old Steese Highway and Third Street, the space was a blank slate. When deciding on the look and feel of the store, the partners were had definite ideas about what they didn't want.
"We wanted to stay away from anything green," Hood said, drawing chuckles and nods of agreement from the others. "We also wanted to stay away from the 'head shop' feel. That was a really big factor. The idea was to look professional and try to change the vibe and perception of what cannabis can be."
Haynes added, "My picture of it was something that was authentic enough to feel Alaskan to a local but also to a tourist."
The result is an open, airy space with variegated wood plank flooring, pressed tin ceilings, black cabinetry and stone or live edge wood countertops and shelving. Original Alaska art and old mining tools grace the walls and contribute to the authentic Alaska aesthetic in a clean and modern way.
The retail store opened Sept. 28, 2017, and was a success from the start.
"For us it was 'bang' right out of the gates, but we also didn't know what 'bang' was, I guess, because it's increased a lot since then. It's steadily gone up, even to this day, so we're still seeing an increase in the market," Haynes said.
GOOD Cannabis sells flower, pre-rolls, edibles, transdermal patches and a variety of concentrates, according to Hood. Almost all of their products are made in-house, and are available at their retail store as well as more than 100 retailers statewide.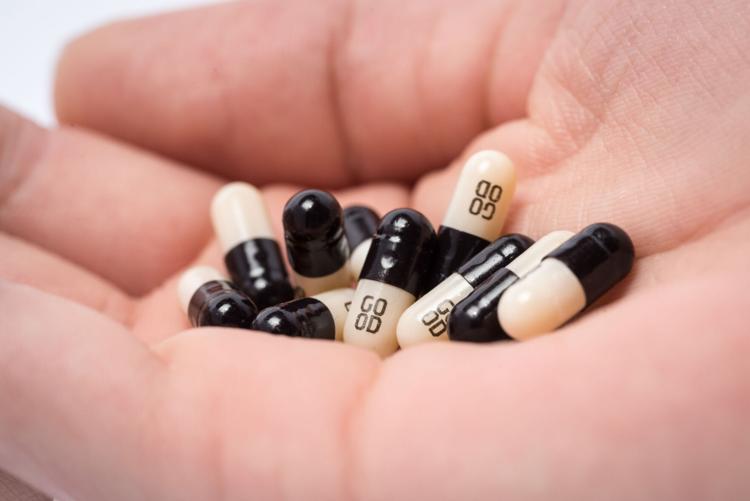 "We do pretty much everything. For edibles, we have chocolate bars, coconut capsules that have been very good for us, lemon ginger drops, and most popular are our gummies," Hood said. "With our concentrates, for a while we were the only ones doing live resins, so we were taking the plant, harvesting it right away — within a half hour of getting it processed — and we were able to create a product that not necessarily everyone had, especially in the beginning. We do the shatters, the sugar wax, the crumbles, the distillate cartridges. The really fun thing we do with the distillate carts is they're strain specific, so we don't just process random strains and throw it all into a big pot and call it whatever we want to call it."
To their surprise, a large portion of their customer base is middle-aged or older.
"The first couple of months we were open — the majority of our staff are millennials — we'd have customers come in and tell them, 'I've been smoking weed since you were knee-high to a grasshopper.' We still get that from time to time," Allison said. Or they'd say, 'I didn't know there were two specific different types of strains!' We introduce them to all this new terminology and edibles and dosages, and the information and the dialogue between us and the consumer has grown exponentially."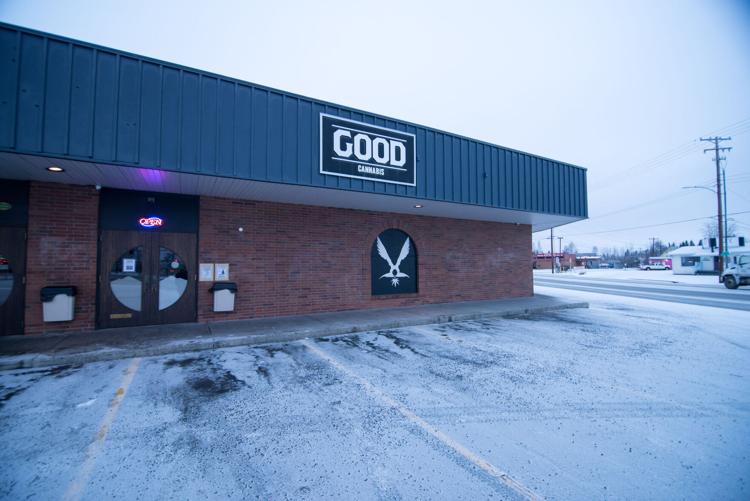 All four agreed that helping people feel better is one of the most rewarding aspects of their business.
"You hear this stuff in the media about people getting off their PTSD meds, or back meds, and you know it's true. But to see real people come in and say, 'Hey, I got back from war, I was messed up, and they had me on all sorts of stuff, and now this has got me off all of it?' That's powerful," Haynes said. "It's not just cannabis propaganda, it's the real thing that's happening every day."