When you dive into the cannabis industry, you will quickly find yourself confronted with an array of state and local regulations in addition to the usual concerns involved with launching a business. So before you even apply for a license, it's a good idea to consult a lawyer. This is where Anchorage attorney Jana Weltzin can be of assistance.
In 2015, Weltzin launched JDW Counsel, which focuses heavily on marijuana law. And while assistance with permitting is a major component of the work she does, she said in a recent wide-ranging interview that there are plenty of other areas she guides her clients through. Building contracts, business disputes, landlord and tenant conflicts, compliance issues, labor law, and keeping the neighbors happy are among the topics she mentioned. "You get a whole gamut of stuff when you're general counsel for a business."
Weltzin was born and raised in Fairbanks but was living and practicing law in Arizona when Alaskans voted to legalize recreational cannabis in 2014. Having been involved with medical marijuana law in that state, and having watched the process of legalization roll out elsewhere, she decided to head back north to be close to her family and to help Alaskans get the industry up and running correctly.
"I saw how it could go wrong in so many other states," she said.
Weltzin said she thinks Alaska has done well at establishing its industry, although she feels changes do need to occur to keep it thriving. The biggest help, in her mind, is a generally cooperative atmosphere among those entering the business, something that wasn't always evident in Arizona, where only medical marijuana is allowed.
The lottery system for obtaining permits there has led to some people getting into it who, she said, have "no understanding of the regulations, of how to run a business, or even of the plant itself."
In Alaska, the climate has been much different. "Here you felt a more organic creation of the market. You saw people working together because there wasn't anything to fight over and people are getting a fair bite at the apple."
Having seen people ill-suited for the cannabis business get involved in Arizona, Weltzin said here in Alaska she holds blunt discussions with any prospective client.
"I ask how much you think you're going to spend on it and tell you to triple your budget. I ask you how long it will take and then tell you to double your timeline. I ask you where you want to do it, and then we begin evaluating whether or not it is feasible for you."
And sometimes, she said, she declines to take on a client if she feels they are unlikely to have what it takes.
"These businesses, they're not a side hustle," she said. "They're not a hobby. They're blood, sweat, and tears, and your entire life gets involved for at least three years before you start to see the light at the end of the tunnel."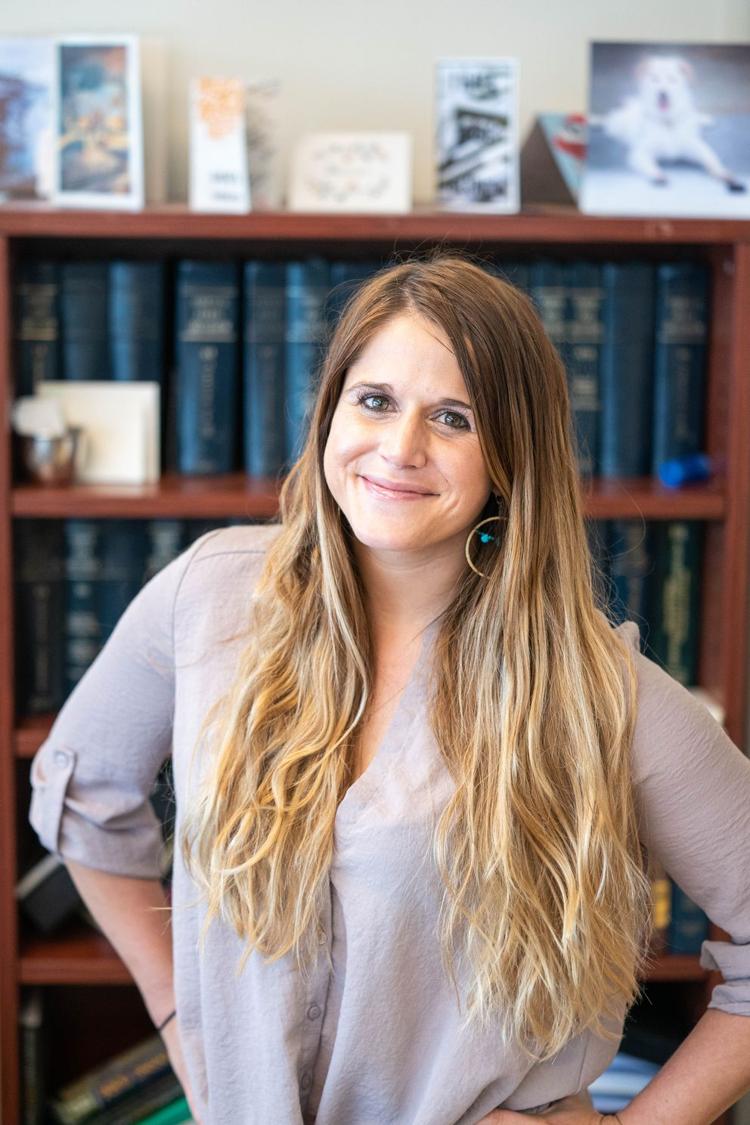 Early exposure
Weltzin's road to becoming a cannabis attorney began early. As a young child she lived on Ester Dome in Fairbanks. Her parents were close friends with John Collette and his wife, and their daughter was her best friend. When Collette was busted by Drug Enforcement Administration agents in a widely publicized 1992 raid (see the August 2019 issue of the Alaska Cannabist for the complete story), she saw how it shattered the Collette family and was heartsick at watching her friend's father go to prison.
Even at that age, she said, "Seeing how the whole destruction happened, and it was over what? Over some plants? The whole thing seemed very inequitable."
Her desire to become a lawyer also dates back to childhood. At age 12 she joined the North Star Youth Court, a long-running program where kids handle first-time youth misdemeanor cases.
"When you get kids young and they're judged by their peers, represented by their peers, prosecuted by their peers, the thought is it's going to leave an impression on them that will hopefully reduce the recidivism rate," she explained.
At 14, Weltzin helped establish a victim-offender mediation system within the youth court that she felt had better results than trials. Looking back on that time, she reflected, "Youth court was a huge part of my life growing up. It had a lot of good skills that I think everybody could have benefited from participating in."
Weltzin earned her undergraduate degree in political science and economics from the University of Nevada Reno, then attended law school at Arizona State University. After passing her bar exam and working for an Arizona firm, she sought out the Rose Law Group, one of the largest woman-owned legal firms in the Southwest. "I hunted them out because they had some really cool practice areas."
She earned her stripes at Rose by landing the case of two NFL players who had been swindled out of their retirements. She worked alongside the Rev. Jesse Jackson while successfully mediating a settlement.
Following this, the firm's owner, Jordan Rose, wanted her to go into land use law, but she wanted to dive into Arizona's then-fledgling medical marijuana industry. She wound up doing both.
"The two go hand-in-hand," she said. "Because marijuana is all about land use, zoning, getting local approval, getting the neighbors not to protest you and not hate you. And that's the same thing for big box development. You want to convince people it's a good idea, you want to show them the upside, you want to address their concerns, you want to work with the community. You want everybody to support your efforts, because then you will probably get it off the ground."
This was Weltzin's entry into marijuana law, and for the next couple of years, she said, "I worked directly under Ryan Hurley, the head of the marijuana law group section. He's also a founding member of the National Cannabis Industry Association. He was my mentor."
Then Alaska voted to legalize, and seeing new challenges, she returned to her home state. While Jordan Rose wanted her to stay with the firm, working from Anchorage, Weltzin decided that since she would be advising her clients on how to get their businesses up and running, it was imperative that she first start her own business so she would have first-hand experience with what being an entrepreneur entails. "I felt I had to do it myself and put my money where my mouth was." Thus JDW Counsel was born.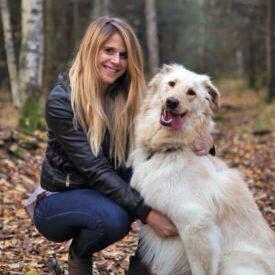 Sensing what's ahead
In her five years since returning, Weltzin has been active as an attorney and advocate for cannabis businesses. She serves on the board of the Alaska Marijuana Industry Association and writes a legal column for Marijuana Venture Magazine. She's watched an upstart industry quickly establish itself and thrive. But she does see places where she believes changes need to occur.
Her biggest concern, she said, is the lack of caps on licenses. Unlike alcohol, where a limited number of licenses are available based on an area's population, there is no limit on how many people can launch cannabis enterprises. This leads to several problems, she said.
First, it devalues the licenses themselves. For people in the liquor industry, the license is an asset, one they can sell for a significant sum if they decide to retire or move to a different field. This adds to a company's overall value.
Additionally, with no permit limit, established businesses are not protected. While many people argue that access to the industry should be wide open, Weltzin worries that "you're creating an epic bubble that will pop, unless you put some controls on the number of licenses."
Even more problematic, she said, is the inevitability of federal legalization. This will bring large nationwide corporations into the cannabis industry, and, "I think when this market is federally legal, it's going to be very difficult to compete with out-of-state entities if there's no cap on licensing."
"What I would like is to cap licenses so if a big company wants to come in to Alaska, it has to negotiate with these smaller companies," she continued, adding, "Alaskans' retirements went into these businesses. Alaskans' mortgages on their homes went into building these businesses, everything went into building these businesses and by not capping the licenses, you're just saying to them that they're not worth protecting."
Another thing in need of reform is the tax structure, which is entirely based on weight, not price. Alaska is the only legal cannabis state in America to go this route, and Weltzin said, "It's crazy, and it needs to get fixed. I hope it does soon. We have already seen cultivators fail because of it."
Even if licenses do get capped, federal legalization, when it happens, will quickly hammer the local cultivators and dispensaries, she said. "The bigger threat obviously is interstate commerce and competition from states that are more suited for outdoor growing, more suited for mass production. Opening the door for way bigger companies like the tobacco companies, Walmart, all these bigger companies that would get into this market if they weren't scared of the impact to their other assets."
Weltzin sees this day coming and wants Alaskans working in the field to be prepared for it.
One thing she doesn't worry much about is the federal government cracking down on legal operations that are licensed at the state level, even though marijuana remains a Schedule 1 controlled substance nationally. "Knock on wood, I don't think that's going to happen."
Weltzin does, however, have a disclaimer in her agreement with every cannabis client noting that the plant is federally illegal and growing and/or selling it could lead to prosecution and incarceration. "That's my duty as a lawyer, to make sure my clients know that going in. I can't just assume that they know that."
'A wild ride'
Having watched Alaska's cannabis industry come to life and grow, and having helped many get started in it, Weltzin knows how hard of a business is it can be. Nonetheless, for now, at least, she feels that cannabis in Alaska is in a good place, with a strong market, the highest pound price in the nation, and growing operational sophistication on all levels.
"It's hard to see super bright spots in the business community right now because of COVID, because of our lack of tourism," she said.
But, she added, "I'm optimistic that at least this industry is not failing like some of the other industries in this state. Hopefully we can be that bright economic spot, to help the state out at least for now."
Of her own role in helping make this happen, she humbly concluded, "I'm always honored and privileged that people chose me to help them start their business. It's the scariest and funnest time in people's lives, and it's been a wild ride."
David James is a freelance writer in Fairbanks. Comments about this story? Email editor@AlaskaCannabist.com.