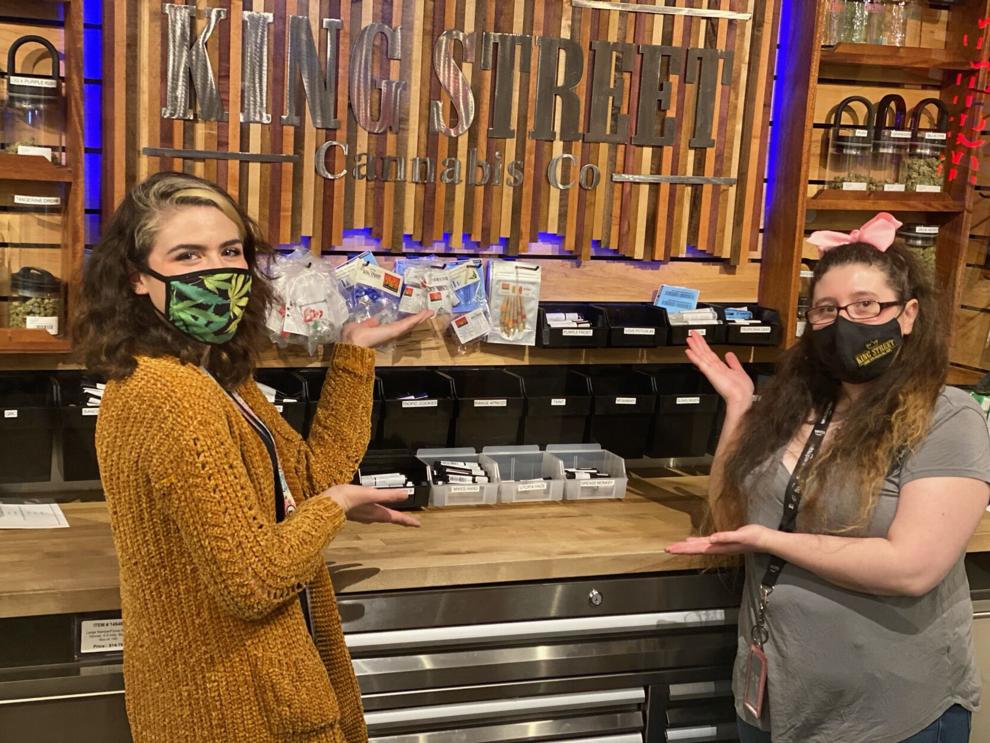 Every time you walk into King Street Cannabis, you're likely to find something new and interesting.
A year after opening its doors, King Street Cannabis owner Nicholas Gelinas has built a relationship with a whopping 94 cultivators and manufacturers from every corner of Alaska to bring a wide variety of products to the shop's location off Anchorage's Dimond Boulevard at prices that'll please any budget.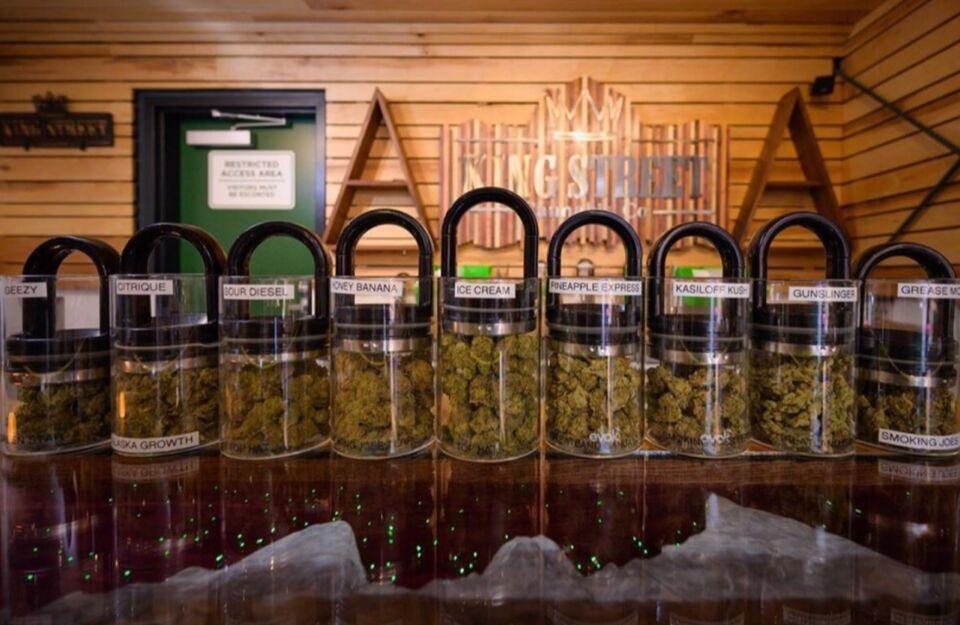 Gelinas began his work in Alaska's recreational industry as a grow manager — a job that he said was on the lonely side of things in an industry where talking shop is half the fun — and has flourished in the role as retail owner and buyer.
"No one would talk to me; it was like I was a ghost. No other cultivators would return phone calls, nobody wanted to talk, and everyone had their little secrets," he said. "Now I'm a retail owner and all the cultivators are chomping on the bit, telling me all their soil, what they're growing with, so being a retailer and buyer it did bring me light years ahead."
Where he was once largely locked into what his grow could produce, Gelinas says the freedom has allowed him to break into the market and make a name for himself. The shop has already won accolades from local media (and was recommended by the Alaska Marijuana Industry Association for this story).
"Having 94 cultivators, I get to go shopping. I get on the phone and get to go shopping and pick the best stuff. It's not like I'm locked into my own grow where the truth of the matter's we all want to grow the best weed, but you've got your ups and downs. You've got your high-tested and low-tested and sometimes have a mediocre crop. Right now, I literally can just go shopping and get the best stuff," he said.
King Street Cannabis largely focuses on soil-grown cannabis — Gelinas says that's because "it takes twice the amount of work and love" — but will also stock non-soil cannabis that tips the scales on THC content.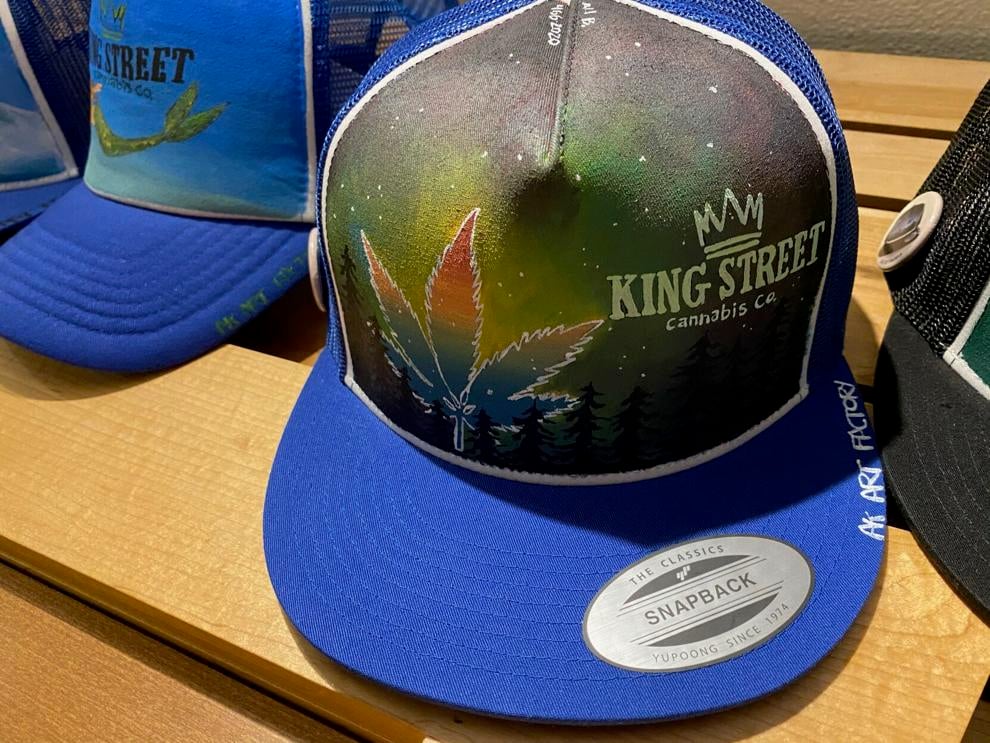 He says he takes his time to get to know each business and person he's buying from, wanting to understand what goes into their products and get to know who's working on them. He says that eventually he expects things to change as bigger-and-bigger businesses enter the market and wants to maintain a personal connection between the cultivators, manufacturers, seller and customers as long as possible.
"When you get on the phone with a cultivator, just give them time and patience. Plan on being on the phone for an hour, that's the truth, get to know them and build that relationship," he said. "These guys who are just like, 'What ya got, goodbye,' I notice a lot of the cultivators stop dealing business with them because they actually would like to know a human being who their products are going to, that it's good people and it's going seed to sale like it's intended."
Gelinas has put plenty of attention into his customers, offering several excellent deals throughout the week as well as steep discounts for veterans and seniors. King Street Cannabis also works with charities, including Moose Mamas, and features local art in their retail space.
King Street Cannabis opened its doors at 8430 Laviento Drive on Black Friday 2019 and has spent much of its life operating under the coronavirus pandemic.
Gelinas says business is as good as you could expect it to be without the influx of tourists and is optimistic about the direction of the industry, hoping that additional cultivators will come online.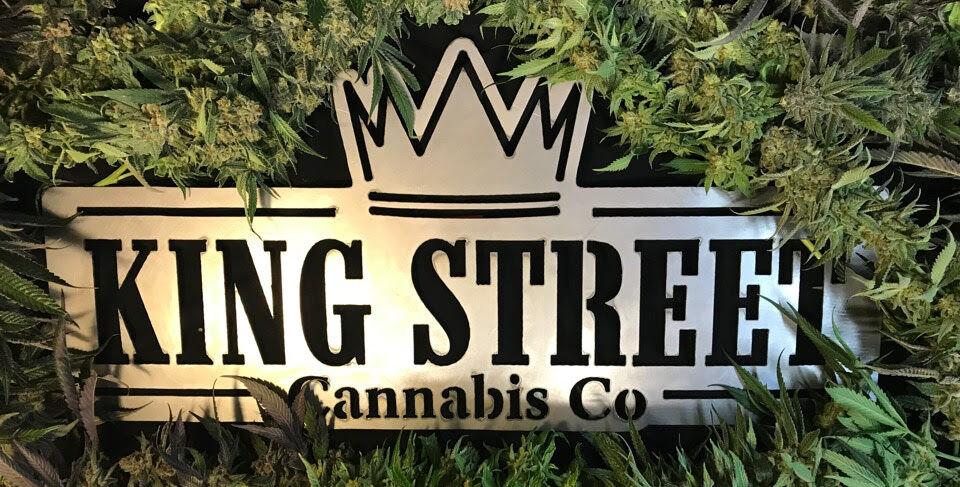 "I think the industry is going great and I don't think we've even touched the tip of the iceberg," he said. "From my experience, I think Alaskans are slow to change and we haven't even touched the market. I think the market is going to hit, just in Alaska alone, going to hit a billion dollars in the next five years.
"It's a great time to get in, still, and a great time to get some cultivation going because we still need some product."