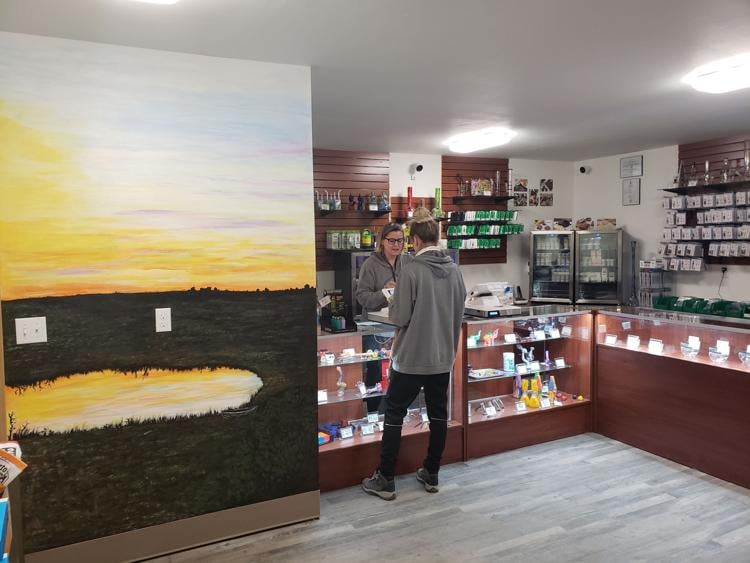 Jared Karr has spent nearly two decades in Bethel, first as a police officer and then as a lawyer and prosecutor.
In February, his career took a turn when he and Naim Shabani opened Kusko Kush in the small western Alaska city. But he said his law career is one of the things that piqued his interest in cannabis.
"Alcohol was a factor in probably 90 to 95 percent of the calls I went to," he said. "I didn't see the impact marijuana had on my work, but I did see the impacts socially of alcohol."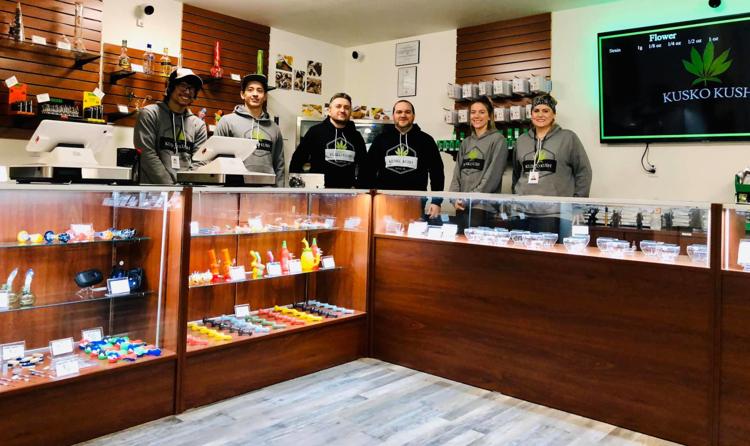 As cannabis was legalized in the Lower 48, Karr followed the industry closely. A couple of years ago, he and friend Naim Shabani, who co-owns a cab company in Bethel, started joking around about opening a cannabis dispensary. "I love business," Karr said.
With Karr and Shabani at the helm, Kusko Kush opened its doors on Feb. 26, just a few weeks after Bethel's first cannabis retailer, ALASKABuds, opened right across the street.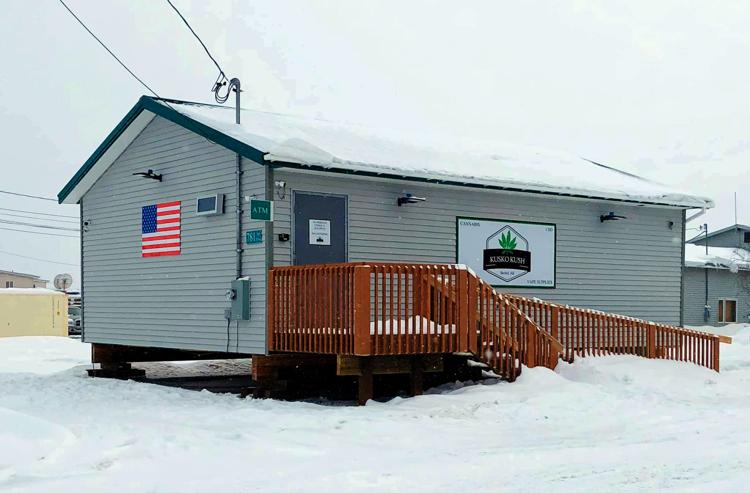 Kusko Kush is housed in a custom-designed building.
"This is a high-risk industry and we built the building around making our life easier as far as security," Karr said. The plain rectangular building is elevated above the permafrost and has no windows and metal doorframes. It's plain on the outside, but one wall inside sports a brightly colored mural that Karr's mother painted.
Karr and Shabani, who co-owns a Bethel cab company, did run into a few hurdles along the way. They leased the land for the Kusko Kush from the city of Bethel, which threatened to void the lease after learning what business they planned to open because marijuana is still illegal on the federal level. Karr and Shabani threatened to sue. After months of fighting, the city finally agreed to sell the land and Kusko Kush was able to open.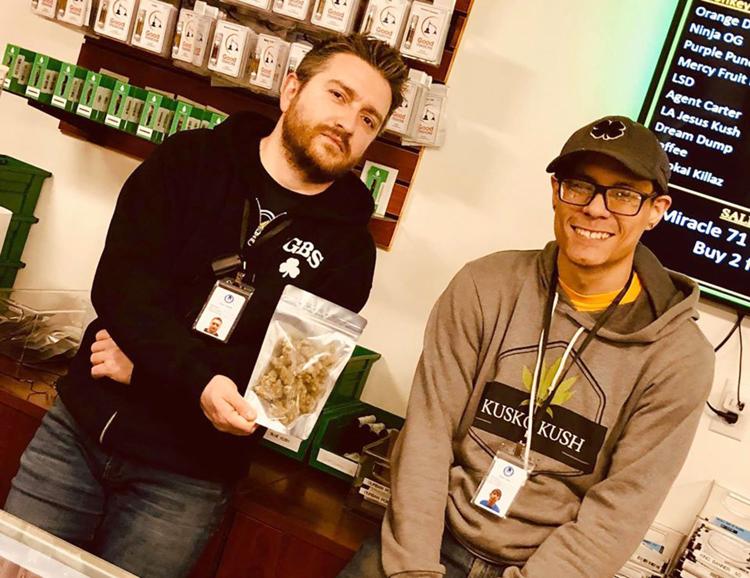 Karr moved to Alaska from Arkansas in high school, graduated from Cantwell High School and studied criminal justice at the University of Alaska Fairbanks. When he graduated from the police academy, he sent out 10 applications to 10 different police departments. "Bethel said yes first," he said. "I found my wife here. Went to law school. And now I own a marijuana business.
"So far it has been tons of fun, just getting to meet people," Karr said. "There was much more knowledge than I ever thought I would need to learn, but it's been a lot of fun for us actually."
Since there are no cannabis cultivation or manufacturing businesses in Bethel, Kusko Kush's stock comes from cultivators and manufacturers from Fairbanks to the Panhandle, Karr said. The closure of Ravn Air doesn't affect them, he said, because Ravn never allowed cannabis on its flights. Everything comes in and goes out by Alaska Airlines or a charter aircraft, he said.
"Just travel at all when you live off the road system is a beast," he said.
He said there isn't a current favorite product in his store, his customers are just looking for high-quality cannabis.
"Marijuana stores in western Alaska is a very new thing," he said. "People are being introduced to a thing they've never seen before. New products, new experiences for them."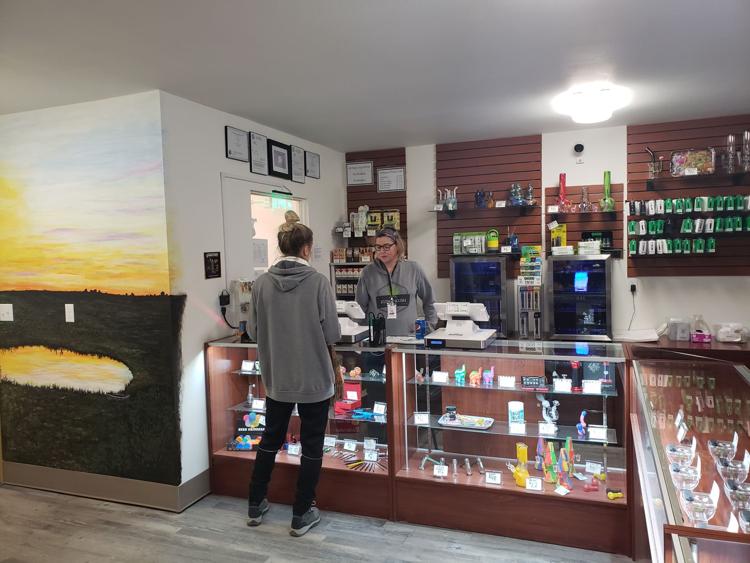 Bethel, with a population of about 6,400, is hundreds of miles from the state's road system, but serves as the hub community for dozens of communities in western Alaska. Despite that, Bethel "is starved of service industry-type businesses," Karr said.
"It's really hard to do business out here, whether you're AC (Alaska Commercial Co.) or NAPA or a marijuana shop," he said. "There's always a struggle, but we knew we were up for it because we knew the supply lines. We knew what to do as far as getting product here and all the barriers. We saw a gap and wanted to fill it."
Contact staff writer Julie Stricker at jstricker@AlaskaCannabist.com.