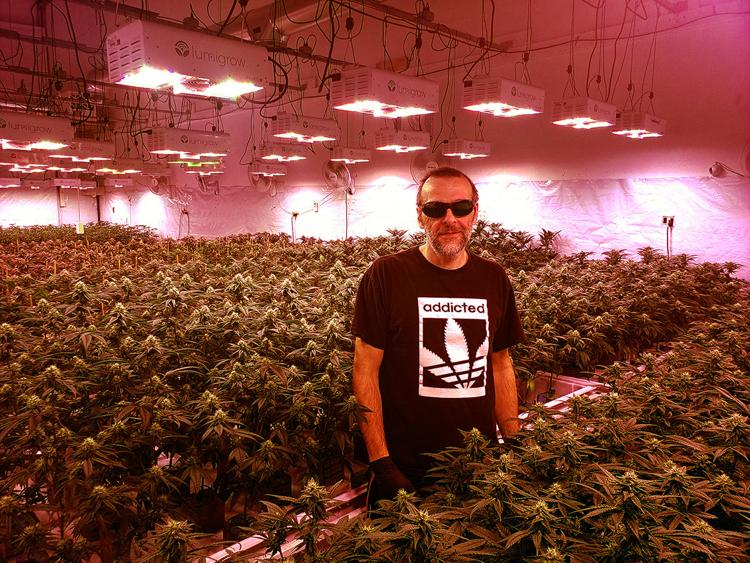 For Eric vanVeen, opening up two cannabis businesses in Alaska's Southeast Panhandle was, in some ways, an easy switch after two decades of commercial fishing. Both industries are heavily regulated by the state, so before he even launched his first operation, he knew how to navigate the particulars.
"If I need to get some information, I go directly to the people who are writing the tickets," vanVeen explained. "They know. If I have any questions I just go directly to the Southeast inspector and find out exactly what the truth is and what I can and can't do. Because he's the one writing the tickets. The same thing applied to fishing. If I had any questions or if I was in a restricted area, or whatever, I would just call the person who's writing me the ticket and ask them. Because they're the ones who are going to know."
A longtime resident of Sitka, vanVeen has only recently opened both of his ventures. VanGreen's, which opened last year, is a grow operation based in Sitka that is supplying shops throughout the state. This winter he also took over majority ownership of Thee Treasure Chest, in the small town of Craig. It's the only retail shop on the whole of Prince of Wales Island.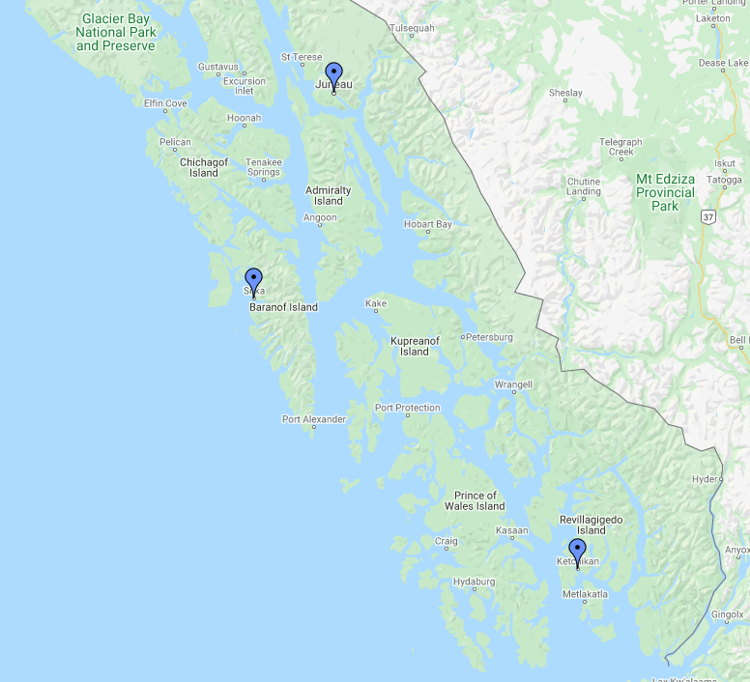 VanVeen, who came north to Alaska from Oregon in 1989, had grown his own during Alaska's long years of decriminalized personal possession. A commercial fishermen by trade, he had the skills to grow good buds, and quietly hoped for the day to come when he could do so for profit. "It's been a lifetime dream of mine to grow cannabis," vanVeen said, "and I sold my fishing business to do so."
VanVeen's initial entry into the cannabis industry was through a partnership, but he soon struck out on his own. He formed vanGreen's in 2018, received his license the following year, and began his grow operation this past November. During the same period he was contacted by one of the owners of Thee Treasure Chest for help getting it up and running. "Basically I was mentoring him through the whole process."
Last summer, the shop's owner "called me and asked if I was interested in buying him out," vanVeen said. "I said yeah. So I hopped on a plane a couple of days later, flew down there, met his partner, looked at the facility, came back here, ran a few numbers and tried to guesstimate what we could do, if it was feasible with me living here and having to travel. The numbers seemed to look OK."
VanVeen became majority owner this winter. He said the region around Craig was ripe for a retail outlet. "They've been dying for it down there, for a retail shop," he said, adding, "People live out on islands, and every week or two they'll come in and buy their limit. We have people that drive for three hours to come see us."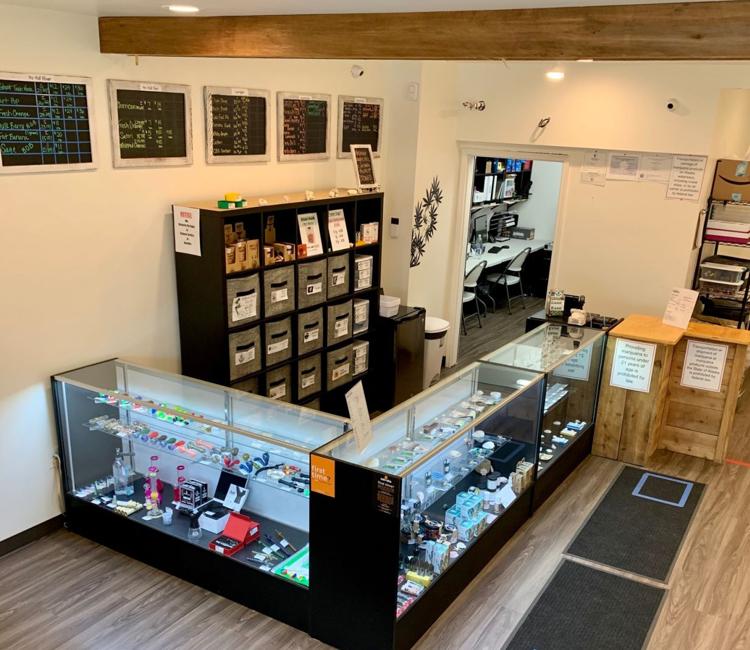 He said that the option of having a shop helps achieve one of the goals of legalization, replacing a black market with above-the-board sales where customers know exactly what they are buying. "I feel good about everybody getting a tested product," he said.
VanVeen said residents of Prince of Wales Island are well educated on cannabis and he is able to supply them with a range of products. The shop sells flower, edibles, concentrates, shatter sticks, sugar wax, butter, diamonds, and, he said, "a really big CBD selection as well. It seems like we have a lot of people who use CBD products."
On the production side, vanGreen's is an indoor, hydroponic operation. Though new to the market, the company's products are already widely available. VanVeen said the reason for his success is his focus on quality.
"We do small batches," he said. "It's trimmed really well, it's cured for a long time, and our prices are fair. Not on the low side, but definitely not on the high side. Our prices include delivery as well."
By using the best available lighting systems, vanVeen is able to reduce his carbon footprint as well as his costs. "Using LEDs have helped because the power bill is a lot lower. So I'm able to sell my product for a little bit less."
He also appreciates the ability to regulate growing conditions that an indoor operation provides. "I can control my environment, I can control my humidity level, temperature."
VanVeen used previous experience when he launched vanGreen's. "I learned how to scale when I was with another company," he said. "So building this one out, doing the application, everything was really easy. We already had a lot of knowledge. So it went really smooth. It took us about eight months to get through the application process and 75 days after we got licensed we had product out for sale."
His grow business took off like a rocket. Less than a year after opening vanGreen's, vanVeen said, "I've been at the point for several months that I need to grow twice as much cannabis to fulfill my orders."
Despite his years of operating a fishing boat and now two cannabis companies, vanVeen insists, "I'm no businessman." He credits his willingness to work hard as the main component in his success, and said those wishing to enter the industry should plan on the same.
"Work hard, keep your business end on point, your money on point, your taxes on point, your payroll taxes on point, keep your metric on point. Follow your protocols that you set in place to the state, because if you're not following your protocols, then you're in violation. Prepare for a lot of hard work, a lot of paperwork, a lot of long hours. But if you love it, then it doesn't matter."
For vanVeen, his cannabis ventures are both a labor of love and a family affair. ""My daughter says I smoke pot and know things," he said with a self-effacing laugh. But on a more serious note he explained, "My wife Catherine and my daughters Aaryn and Theresa work for me. Aaryn is CFO for Thee Treasure Chest. Theresa is CFO of vanGreen's. Catherine is my sales director for vanGreen's and also is the buyer for Thee Treasure Chest and also does all traveling plans and metrics for both companies."
He concluded, "I couldn't do it without them."
David James is a freelance writer in Fairbanks. Comments about this story? Email editor@AlaskaCannabist.com.