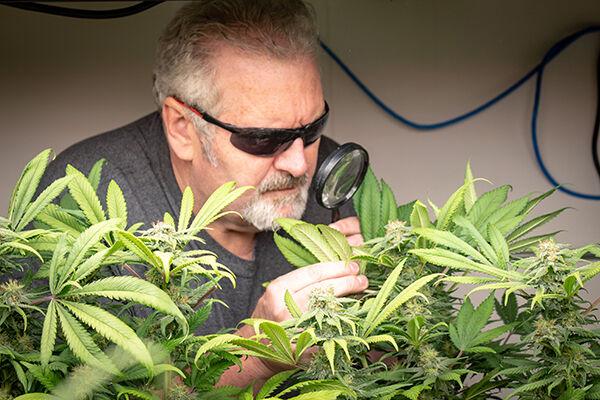 The story of a legendary Alaska cannabis strain just keeps growing.
Only a handful of people grow the "real" Matanuska Thunder Fuck, although others claim they have it, according to Cameron Van Ryn, who with John Geer Jr. co-owns Van Geer Enterprises in Wasilla. They cultivate MTF, which is described as a "truly hard-hitting, sativa-dominant Alaska-bred hybrid with a colorful history."
MTF has been part of Alaska's cannabis lore for decades. Some say the original strain was lost due to law enforcement. Others say it was kept alive in quiet corners of the Mat-Su. Word of mouth tracks the strain Van Geer grows to the latter. Whatever the story behind it, Van Geer's MTF is a powerhouse. As one advertisement puts it, "one joint, seven people, all ripped."
"It's a real popular strain," Van Ryn said. "I can't keep up with supply and demand right now with this product."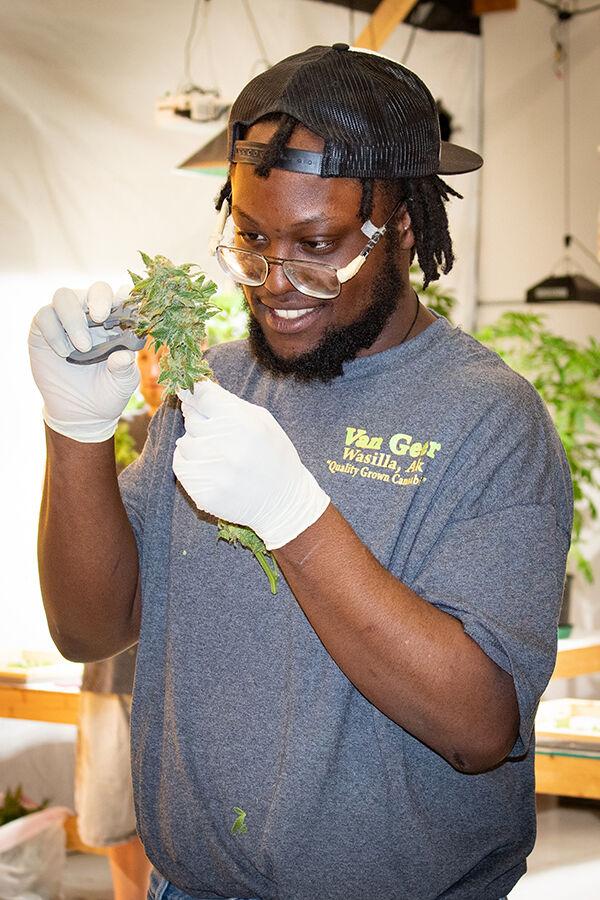 MTF's popularity is due to its potency and the length of the high, he said. "My terpenes are very high: 4.84. THC is 25 to 32%. People like it when you can smoke one bowl and just take a couple of puffs. I've had cancer patients over the years call me."
He described the flavor. "It's like a creamy hint of lemon, hint of pepper earthy tone in the bud form. In the oil/wax concentrates it's a very tasty fruity lemon flavor. "
And it packs a punch.
"We have a little saying about the MTF," Van Ryn said. "It's a chart on how many hits you take and on the average body type. Here is the chart by tokes:"
1 hit — Wow nice!!!
2 hits – Feeling it now.
3 hits — Comfortably numb
4 hits and beyond — Where did 4 hours go?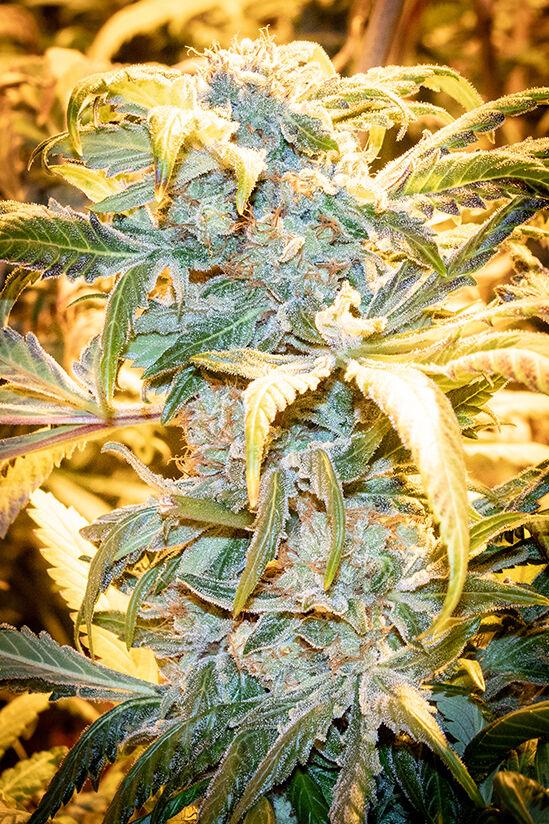 The discovery
He came across it in 1992 quite by accident. Van Ryn was on his way to Deshka Landing on the Susitna River after landing a king salmon in his jetboat when he came up to another boater whose engine was fouling up. Van Ryn towed the boat back to land.
"This guy named Tiny, he says, do you smoke weed?" Van Ryn said. "We got to smoking and he said 'What do I owe you for the tow?' I said 'nothing.'" Van Ryn was impressed, however, by the marijuana, and Tiny told him a little bit about the strain, noting he and his buddies called it MTF as well as Trapper Creek Hash Bud. He gave Van Ryn some cones.
Van Ryn grew it for about three years and then lost it when his five-plant grow was infested with spider mites. Another friend gave him some in 1997 and he's been growing it ever since. It's also the only strain he grows.
"Only four of us have it in all the world," Van Ryn said. "We did give it to Ryan McCay and Jim Hole over at Matanuska Bud. I trust Ryan. We can keep it going that way."
He harvests 36 plants per month and has a total of 200 plants growing at any given time. He only sells it to a few dispensaries.
"It sells out so fast. We keep the price up there," he said. "If we have it every single place, it loses its luster."
He wants to expand and is also interested in creating new strains, particularly crossing MTF with Blueberry and Cookie strains.
"We're trying to make a whole MTF menu," he said.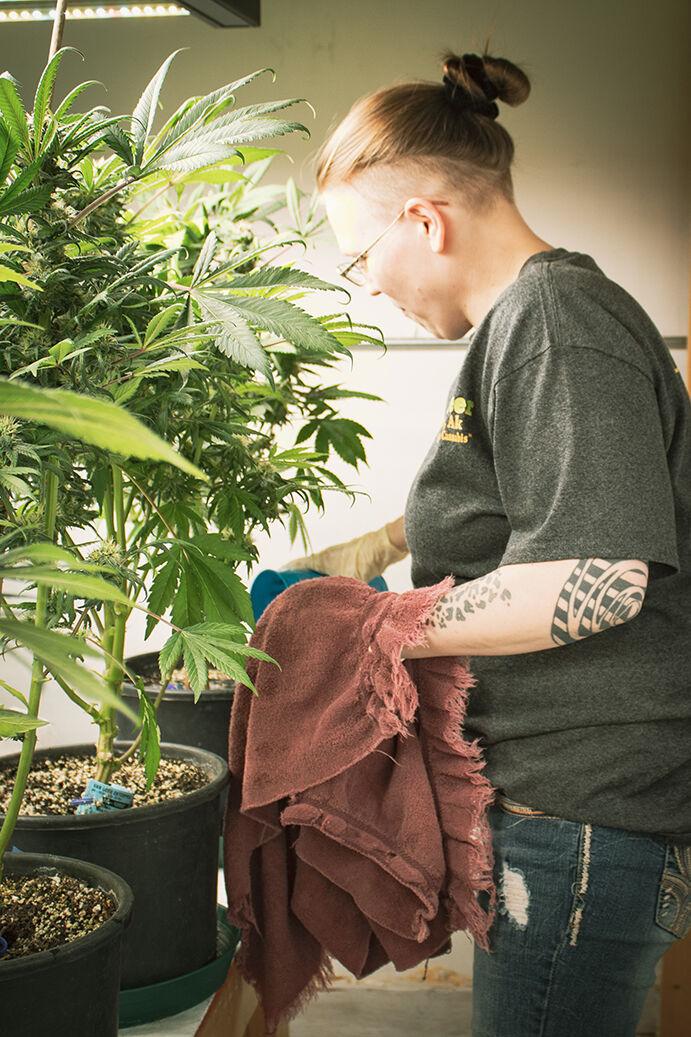 Nearly alone in the galaxy
Van Geer's MTF is a plant apart from other cannabis strains in Alaska. Jessica Alexander, who owns Land and Seas Laboratory in Wasilla, said she has always noticed something really unusual about the Van Geer MTF.
"When it's in the weigh boat, it looks like its crawling by itself," she said. "It looks like it's slowly moving over itself in the pan. It's the only one that does that. It's really strange. It seems to have a life of its own."
She has tested other strains that call themselves Matanuska Thunder Fuck but said they've all had a lower potency than the one from Van Geer's operations.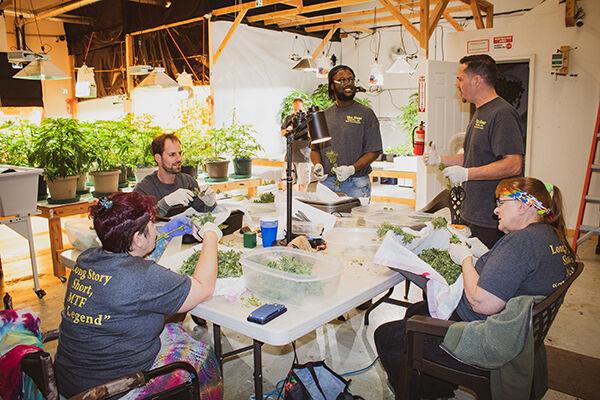 "It's definitely an interesting strain," she said. "It comes with so much history and pride."
Alexander comes from a military background and recalls being overseas 30 years ago and hearing people talk about it.
"It was a pretty popular and well-known strain decades ago," she said. "It's good to see someone has worked to preserve it."
Van Geer's MTF also stands nearly alone in a genetic "galaxy" created by Nishan Karassik, co-founder of Phylos Bioscience in Oregon.
Phylos Bioscience has mapped the genetics of cannabis and hemp strains from more than 80 countries as part of its business model to identify the strongest strains for production. They are gathered into an online "galaxy" in which each genetic type can be linked to others with the same or similar genetics.
"Growing plants is all about genetics and growing techniques," he said.
Karassik said it's easy to see which ones are popular, such as OG Kush, which has dozens of linked strains. Some strains show variants that show they originated in equatorial areas such as Congo and Thailand. Others link back to Afghanistan or Pakistan. Most, however, are cannabinoid mutts.
"In cannabis, just like other things, a mutt or hybrid has a lot of really great traits," Karassik said. "They have vigor. An inbred strain might pass on a lot of traits that they have been selected for, but they may not be very good for cultivation. In cannabis, people mostly choose those plants that are easy to grow."
As far as MTF, Karassik said it isn't possible to confirm that Van Geer is growing the same strain from the '60s and '70s due to a lack of comparable samples, but many of its characteristics are similar to reports of the time, including a 1976 "High Times" article, and much of its DNA is unique.
"From what I know of it, it's a monster," Karassik said. "Huge flowers and it's quite potent and has been around for a long time."
If you look at the Drug Enforcement Agency's data, it says that the potency of cannabis has gone from about 8% to 16%, Karassik said. Even with that, MTF stands out for its potency.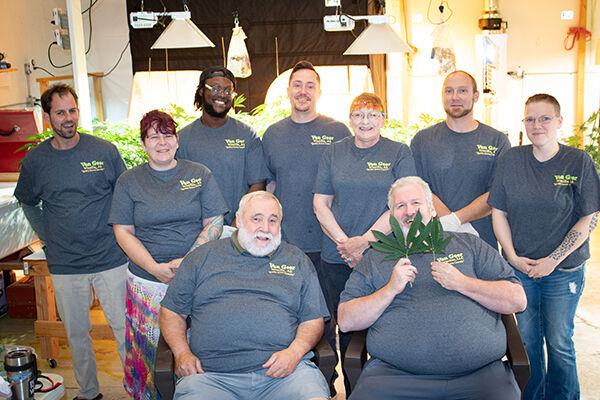 "There's this lore that says look at the junky plants we had in the '70s and '80s and look at what we have now," he said. "MTF is a very potent plant that kind of throws that lore on its head. That kind of potency at that time might have been ubiquitous. It's still interesting in that its rare and from another area. It's unusual to have that potent a plant to be that big."
He said he's talked to several people in Alaska about MTF. At first, he said, he thought the stories just showed that the Matanuska-Susitna region was just a really good place to grow cannabis and what came out of it was really good weed. But there seems to be more to it. At the least, is the persistence of the name.
"In normal agriculture, you might say 'Nishan Farm Roma Tomatoes," he said. "You can't do that in underground cannabis. You don't want to advertise it as yours. Now there's the constant search for the newest hottest variety, which might be a rename of last year's favorite."
The potent legend of MTF lives on, and Van Ryn is making sure the strain does the same.
Contact Alaska Cannabist writer Julie Stricker at 907-459-7532 or at jstricker @AlaskaCannabist.com.