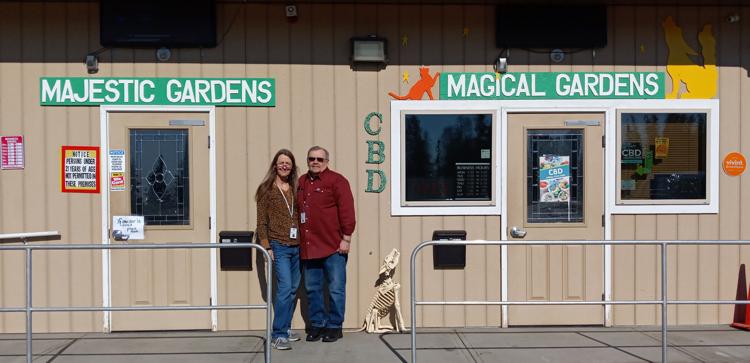 Deniece and Ron Isaacs are building their own little cannabis kingdom in Kenai.
Magical Gardens, their CBD retail store, opened in April 2018, and their cannabis store, Majestic Gardens, opened in November 2019. The stores are the same size and sit side-by-side in a building fronting the Kenai Spur Highway. The Isaacs have finished a cultivation facility in an empty area of the building behind the two stores, and are awaiting inspection so they can start growing their own product.
"We specialize in everything cannabis," Deniece said during a phone interview in early April. "My love for THC led me to a love of CBD."
Both Deniece and Ron use their products several times a day to help alleviate pain and other issues resulting from accidents they suffered earlier in their lives.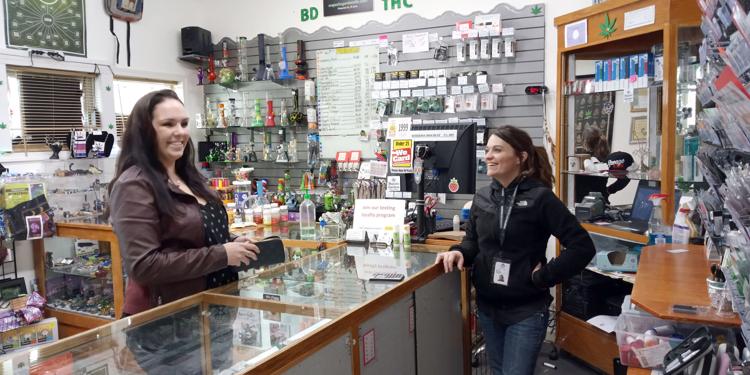 "I have a reconstructed leg and 16 screws and a plate, so I use it for pain, anxiety, joint mobility and cognitive function," Deniece said.
Ron, a former pipe fitter and welder, uses it for pain.
"I had a bad accident years ago and now I've got screws and wires and a long bar down my leg," he said.
"He fell four stories and bounced. It's a miracle he's alive," Deniece said. "CBD keeps him off of pain pills and ibuprofen, which can be bad for your body."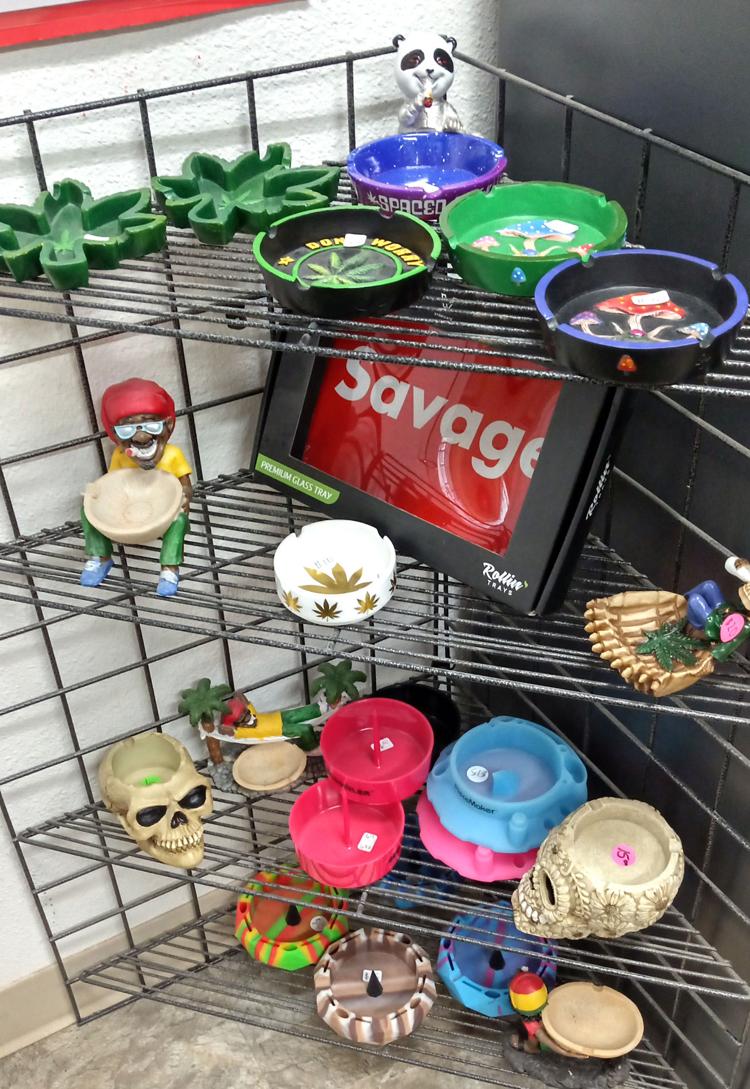 Destined to be
The building that houses their two stores and future cultivation facility stands in the same spot where the couple first met.
"We went through quite a bit to get here. This was our third location before we were able to pass all of the stringent rules to comply with the city and the state," Deniece said. "We ended up with this beautiful location, where we met 40 years ago when it used to be a bar and restaurant. The building that we met in isn't here anymore, but the land is, and we build our new building pretty much on top of it."
The couple stretched themselves to their financial limit to make their dream a reality.
"We hocked our souls. We hocked almost everything that we had," Deniece said.
"We had the house almost paid off, but we re-mortgaged that and sold our stocks that we had built up," Ron said. "Then we made a down payment on part of the land and got owner financing. We wound up with two acres on the highway, and built all of the new buildings."
The Isaacs sank so much money into the land and buildings that they had nothing left over to buy product to stock their store with. They didn't let that stop them, though.
"When we started out we didn't have any money, so we had to ask (suppliers) to front us everything. For the first year, that's what we did. Everybody embraced us and fronted us everything. They did a 30-day period and 60-day period with us, and we would just revolve it, and that's how we got started," Deniece said.
"We paid all of the bills on time and got a trust going with them," Ron added.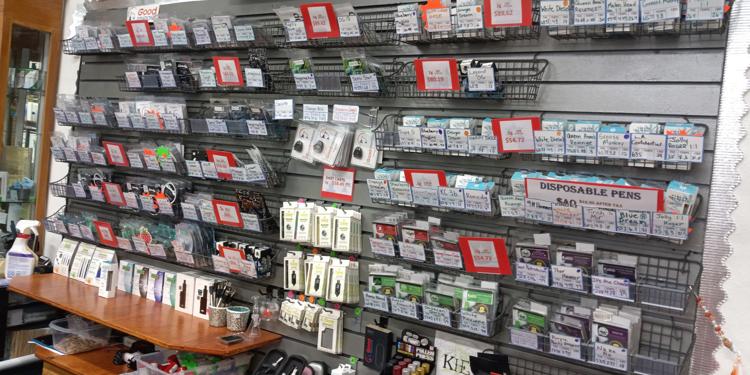 Educating a community
The Isaacs said they've encountered some opposition from the community, but not as much as they could have.
"With the CBD store we were welcomed with open arms. The cannabis store, not so much, but we didn't get too much grief. Since we opened the CBD store first, we were able to educate a lot of people who would not have been inclined to try cannabis products" Deniece said. "That's another reason we kept the two stores separated: there are many people that it's against their religion, or they can't use cannabis because of their job, or they're afraid, or there are reasons they don't want to be affiliated with a marijuana store. The CBD allows them to get the products without getting high, and that opened up a whole new avenue."
Though the Isaacs didn't have much competition when they first opened, Kenai now has a total of four retail cannabis stores, not bad for a town with a population of roughly 7,800. Still, the Isaacs are holding their own.
"We all have our regular customers. We can't speak for others, but it's paying the bills right now," Deniece said.
"We're doing OK and keeping our head above water, and we're just starting our cultivation," Ron said, noting the ability to grow their own product should help bring prices down. "We'll incorporate our grow into our already existing business. That way we'll have a little better profit margin. It's very, very hard to pay a grower for what his product is really worth, especially when we're selling it in competition with the black market price."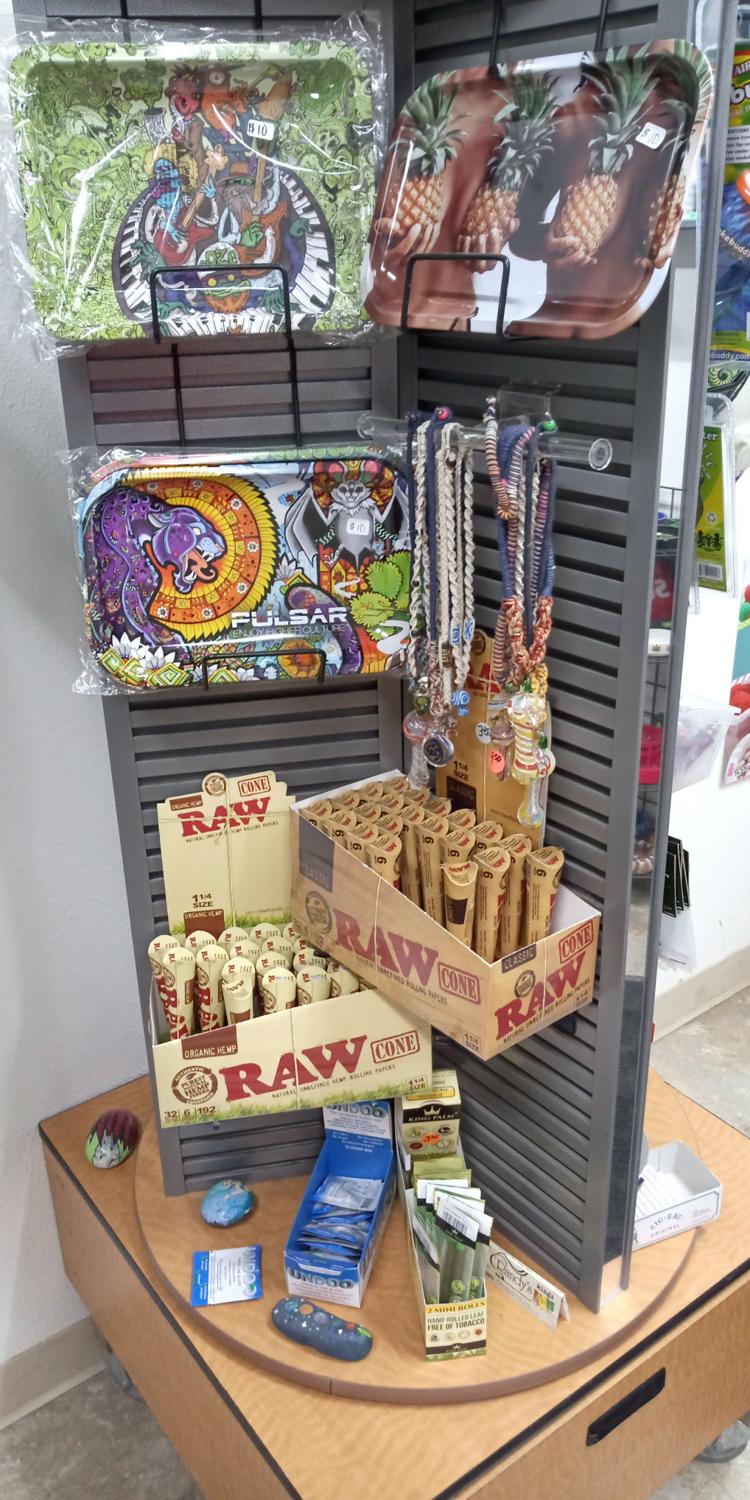 Both the cannabis store and the CBD store sell product from cultivators and manufacturers all around the state, including Palmer, Wasilla, Juneau and Fairbanks.
"We have maybe a dozen manufacturers. We've heard that we might have one of the largest selections of concentrates," Deniece said.
The Isaacs like to keep their pricing basic because it simplifies the buying process for their customers.
"All of our stuff is tax included, so it comes out on the even dollar just like when you used to buy from your neighbor. For instance, we have $5 joints. They can come in, show their ID, buy their joint and be out in and out in about 60 seconds," Deniece said.
Love what you do
The couple's daughter, Danyel Isaacs, and her husband, Cazin Yager, help run both of the stores.
"We're a wonderful team and work together and couldn't do it without each other," Deniece said.
The couple agree that they've found their niche and have no desire to work for other people again.
"When they say that you don't work a day in your life if you're doing something that you love, I truly know that now. The CBD and THC stores have nourished our souls in ways I cannot express. When you can help people and you know that you're making a difference in their life, it does something to your soul," Deniece said.
"It's been an experience, yes it has," Ron said reflectively. "We're glad we did it."
Contact Alaska Cannabist staff writer Dorothy Chomicz at 459-7582 or dchomicz@AlaskaCannabist.com