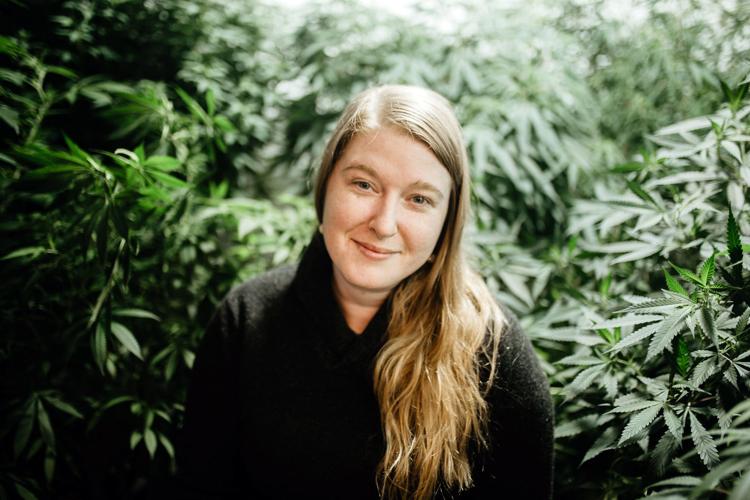 Editor's note: Anchorage writer Matt Buxton spent some time in early June interviewing Lacy Wilcox, president of the Alaska Marijuana Industry Association, by email. She's been president of the association for about a year. 
Tell us a little about yourself. What got you involved in the cannabis industry?
Being born and raised in Homer, Alaska, I grew up familiar with cannabis and with cannabis activism as it related to personal rights to privacy. As a young adult, I learned for myself how cannabis could therapeutically benefit me and the ones I loved.
I worked in state government for a little over 12 years and ended that track working as deputy legislative director in the governor's office. The job was primarily to analyze new legislation and assist in the implementation of new policies across departments. 
Ballot Measure 2 was approved while I was in this position, and as a consumer of cannabis I offered a unique perspective. I did not directly weigh in on the board process to promulgate regulations but did serve as an early collaborator with the small stateside team that put together draft policy outlines. I also worked extensively with the Legislature to amend statutes that cleared that way for the Marijuana Control Board's work.
After departing the governor's office, I joined the AMIA as a representative of a cannabis company my husband and his partners were starting. That company has taken off, and I happily work as a manager at Top Hat Alaska. I offered myself to serve the AMIA as a volunteer legislative liaison and lobbyist and served on their board of directors from winter 2016 to present, being elected president of the association in mid-2019.
I am sure that I am the luckiest woman around since I get to work in a place that was once only a dream, and I am committed to make sure that dream is available to anyone that wants it. 
The AMIA is fighting for a level and fair playing field and amplifies that industry's voice to lawmakers so that they are met with a force that is organized and effective.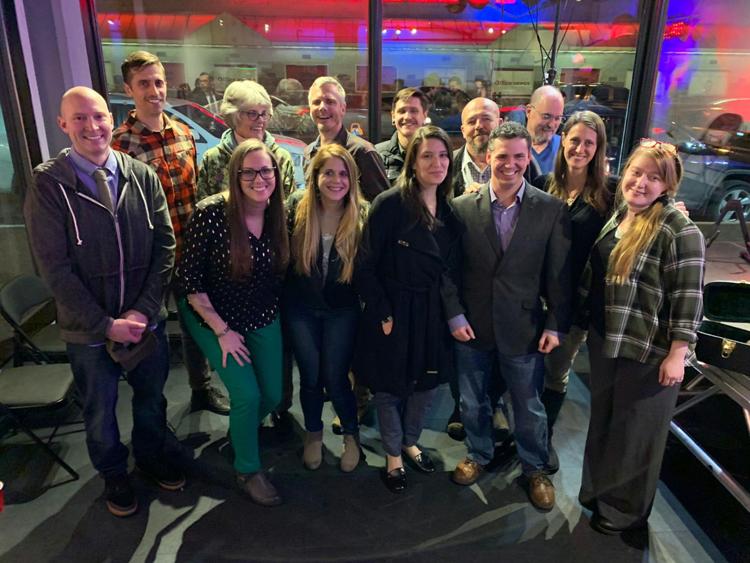 What is the AMIA?
The Alaska Marijuana Industry Association is made up of a network of cannabis businesses that are collectively addressing industry issues and problems that would be too challenging to tackle as an individual business. We organize licensees to work together and build a stronger industry for everyone.
Cannabis business owners want fair treatment, like any other business. We wish to be treated as regular businesses, rather than criminals or pariahs, and we should not have to continuously fight against burdensome regulations or for fair treatment by the government. Individual businesses who join AMIA help strengthen our ability to advocate.
How's the industry as a whole doing in Alaska and how do you see the COVID-19 pandemic affecting it?
It really depends on the business. For example, some retail shops are thriving while others in areas that rely heavily on tourism may be struggling. A big issue is that the cannabis industry is for the most part barred from applying for small business emergency assistance.
The AMIA responded quickly to the COVID-19 issue, rapidly advocating for inclusion in any essential service list, crafting outlines for emergency regulations, and working with regulators through the process of implementing temporary solutions focused on mitigation. 
This is a prime example of what the AMIA can do, and why I encourage folks in the industry to join us.
All retail jobs are becoming more challenging, even those in the cannabis sector. As I mentioned, without access to relief funds our survival depends on our ability to remain operational. 
We want to give a special shout out to our cannabis front line retail workers, our back of house manufacturers, and growers, and all those in between from the accountants to the builders, and even to our regulators, for staying the course. Thank you, you know who you are!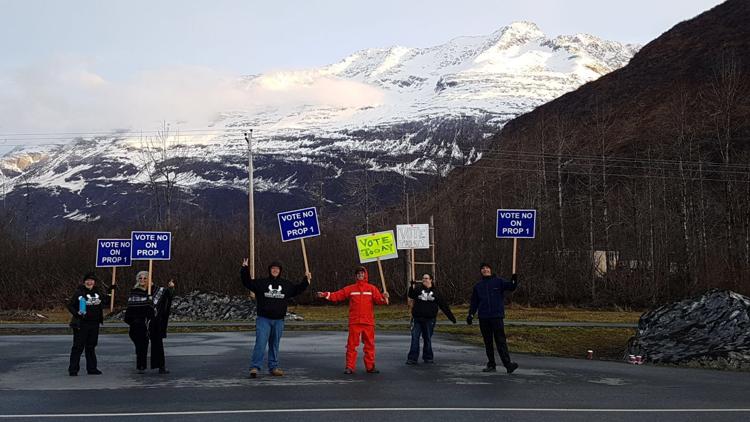 What are some common issues cannabis businesses face?
Cannabis businesses face all the normal challenges, but with additional roadblocks from the government and push back from a small but loud prohibitionist lobby. We focus most of our advocacy at the state level dealing with burdensome and illogical regulations. As a new industry, there's a ton of room for improvement with the regulations. We also actively advocate at the federal level for passage of the Secure and Fair Enforcement (SAFE) Banking Act.
The nature of the work requires us to constantly fight for our industry. The AMIA monitors state board regulation projects, and weighs in on nearly everything. To be clear, we are not anti-regulation. We are generally opposed to regulations that don't serve public health or safety, or the consumer.
What are some of the issues and goals that the AMIA is advocating for?
We have worked closely with national cannabis associations to further the conversation around the SAFE Banking Act. This legislation has run into opposition in the U.S. Senate. We have sent numerous letters, traveled to meet with lawmakers in Washington, D.C., and advocated for support in Juneau.
Last fall we completed a survey of the industry on the state's $50 per ounce cannabis flower tax. 
The most obvious thing we noticed is that there is virtually no support for a proof tax, or one that is based on the potency of the cannabis product.
There is split support for either a tax at the retail or a tax based on the wholesale value of the cannabis product. For sole retailers, the added burden of holding cash for state taxes without banking is unappealing. For sole cultivators, the tax on flower is $800 per pound no matter the market value.
One major hurdle we currently face as an organization has been finding a reliable payment processor for our membership fees. Before that, a local credit union shut down our organization's checking account. We were lucky that another local bank stepped in to save the day, but even as a nonprofit entity that doesn't produce or sell cannabis products, we face numerous challenges to our very existence.
In the past we supported Senate Bill 8, a piece of legislation by Sen. Tom Begich that would have removed from Courtview simple marijuana possession records. Unfortunately, that bill didn't make it to law. In light of protests happening across the nation, we've been discussing how to move this issue forward. 
As an organization, we acknowledge that the war on drugs and failed cannabis policies have disproportionately affected minority communities and people of color. 
Many supporters of Ballot Measure 2 pointed out this reality at the time of the campaign as support for legalization. We can't now turn our backs.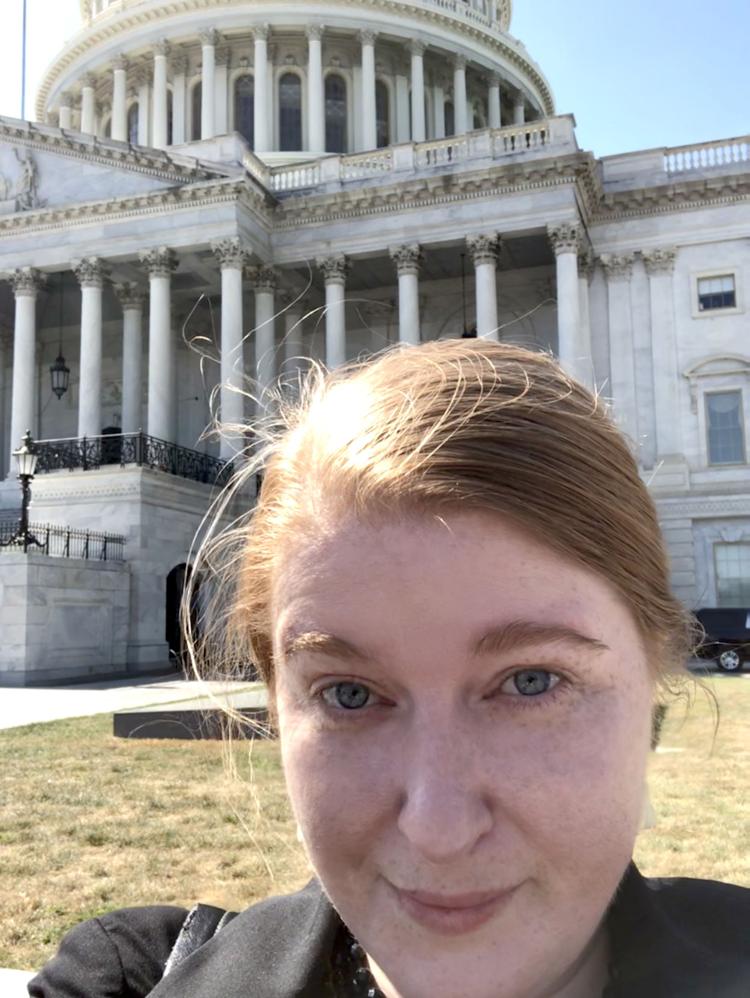 What is it like balancing personal issues with industry wide issues?
My first and most important job is as a mother. Lately it has been quite the balancing act. It's so important for folks in the industry to join and participate. We are only as strong as our membership, and we are definitely more effective as a collective voice. Every cannabis business and ancillary support business is welcome in the AMIA, and I strongly encourage businesses to join, if for no other reason then to amplify your voice.
What are some of the things in the industry that are exciting for you right now? What are you looking forward to?
We are excited about the momentum that AMIA continues to build. Businesses are coming together under one banner to help strengthen the cannabis industry in Alaska. As more businesses join the AMIA, we are constantly increasing our ability to educate our policy makers, regulators, and the public. 
We've had great success positively influencing policy and state regulations, as well as changing the perception of our industry by shedding negative cannabis stereotypes. 
Ultimately, I'm mostly excited because we're helping individual businesses by making our industry as a whole stronger and more robust.
Matt Buxton is a freelance writer in Anchorage. Comments about this story? Email editor@AlaskaCannabist.com.