An average day in Anchorage's Raspberry Roots' retail space will bring in a constant stream of customers, drawn by deli-style bud, quality vape cartridges and a wide selection of concentrates and edibles. It's seemingly always packed but there's never much of a wait for one of the space's eight registers staffed by a friendly and knowledgeable crew of budtenders.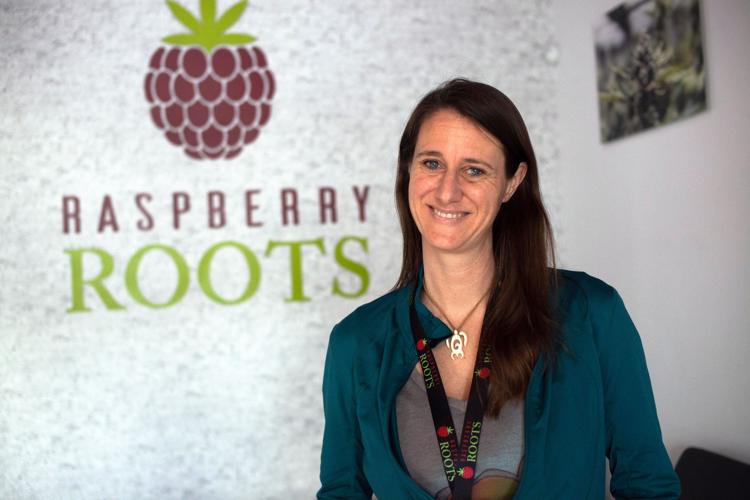 There's not been a whole lot of average days lately, but for owner Kim Kole it's another challenge in a long line of challenges to overcome. With patience, passion and know-how, Raspberry Roots has seen a steady march of expansions and growth since it opened its doors in early 2018.
Located on Raspberry Road, the aptly named Raspberry Roots occupies a renovated warehouse that houses a vertical operation that includes several grow rooms for the company's signature terpene-dense strains as well as its manufacturing business, Canamo Concentrates that makes several types of concentrates as well as vape cartridges.
About every six months since opening, the company has expanded in some way or another: Expanding the retail space, adding the concentrate manufacturing or adding additional grow rooms.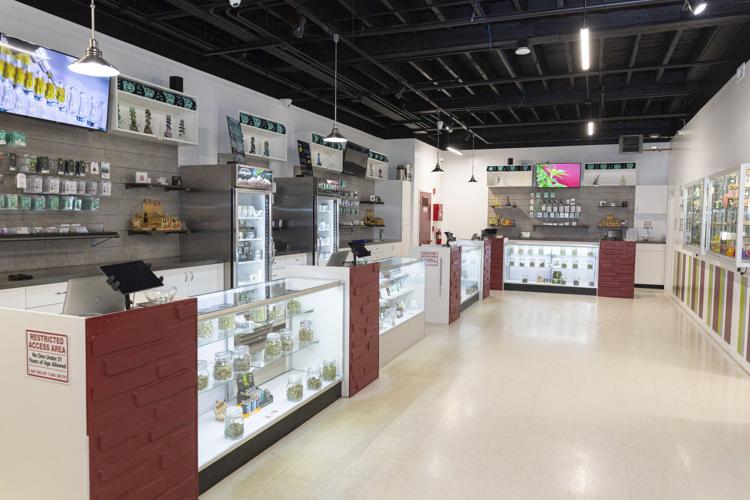 "Each milestone feels like an uphill battle of contractors and permits," Kole said, "but when it's finally all approved and functioning, we know it gets us one step closer to our end goal of providing as many Alaskans as possible with the highest quality cannabis products. … Just when we seem to 'master' one aspect, we take the leap to challenge ourselves again by expanding another one."
The heart of Raspberry Roots starts at the grow operation overseen by head cultivator Teddy Saylor, whose collection and knowledge of strains is only outdone by his passion for growing. Raspberry Roots has taken home several awards for its strains, including the decorated Lemonade sativa strain that won the Great Alaska Cannabis Bowl's awards for highest terpene and for second-best sativa.
Raspberry Roots focuses on quality terpene profiles in its flower, concentrates and vape cartridges. Terpenes are the organic compounds found in all plants that affect the smell and taste. In cannabis, terpenes combine with THC and CBD to alter or enhance the effect of marijuana and can make it more relaxing or enhance the high. It's known as the "entourage effect" and it's high on the company's priority list.
"I just like everything to be different," Saylor said in an earlier interview with the Alaska Cannabist on his Lemonade strain. "Most of the people out here, when it comes to terpenes, they don't really pay attention. The majority of the population is after THC. Even though Lemonade is on the lower end of the THC, the high and the flavor and everything about it, there's nothing close to it."
The best flower from those grows makes it to the retail shop via Raspberry Roots' chrome-top jars alongside select product from other growers. Tenders, who have experience with a wide range of cannabis products, will help customers with the deli-style selection of the best buds.
"Our team has instituted strict protocols to provide the best, cleanest and most flavorful cannabis possible,"  Kole said. "Sourcing exclusive and sought-after genetics, hand-selecting each plant before going into the flower cycle, mixing all the nutrients in-house with natural inputs and the utilization of proprietary equipment and technology create our optimal recipe for high-quality craft cannabis. Not your average berry over here at Raspberry Roots."
Behind the counter, is the company's wide selection of concentrates and vape cartridges that, like the flower, is sold alongside select products from other manufacturers. Still, the distinctive black-and-mint-green branding of Canamo Concentrates is hard to miss.
For those, Kole says the main effort is to preserve the entourage effect of the flower strains that went into creating the concentrates.
"Canamo Vapes, or Shatter Sticks, are made from our shatter and a proprietary blend of natural odorless and tasteless terpenes," Kole said. "They are currently testing around 65% THC but maintain the integrity of the strain. This provides a strain-specific high as compared to a distillate or CO2 vape, which may be more potent but stripped of most compounds that give the strain its specific characteristics and usually produces the same high every time. We are not against those methods by any means and agree that all options should be available to the customers, but we do favor ours."
Kole also points out that Canamo vape cartridges retail slightly lower than the competition.
Looking ahead, Kole said she wants to continue to expand Raspberry Roots and she's hoping that newly finished grow space will be up and running this summer, though she's concerned that plans might be delayed. She said there's a great deal of uncertainty in the industry right now and that businesses already on shaky foundations could be pushed over the edge.
"It's anyone's guess as to how this is going to play out," she said.
Kole is a member of the Alaska Marijuana Industry Association. As a former teacher, Kole also runs an online handler's course, Handle Alaska, that provides a quarter of the profits to AMIA.
Though there may be some tough months ahead for the marijuana industry, Kole said the fundamentals haven't changed. It's still important to come in with a clear and realistic plan, knowledge of the industry, passion and, as is often the case, more capital than you think you'll need.
"If you want to get into the business, make sure you have the capital you think you'll need and then triple it," she said. "Construction is more expensive than planned and it takes longer than projected, which means that in Anchorage, you've got to have up to two years of rent payments in reserve to lean upon in addition to the build-out capital. If we had tried to open everything as it is today or where we plan to be in the next year or so, we would have never opened. Start small and get something open, even though it will cost more in the end."
Matt Buxton is a freelance writer in Anchorage. Comments about this story? Email editor@AlaskaCannabist.com.