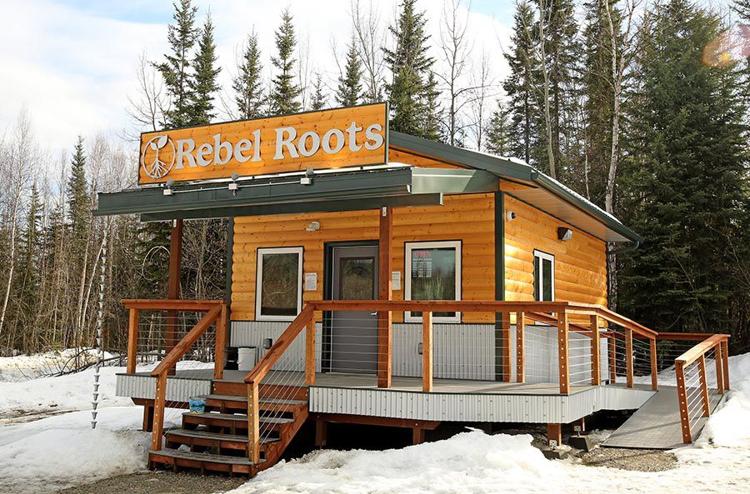 If there's such a thing as a neighborhood cannabis store, Rebel Roots fits the bill. The shop is located in a custom-made cabin in Goldstream Valley and has a dedicated client base of local residents.
One of the things manager Nikki Flynn likes most about Rebel Roots is its local roots.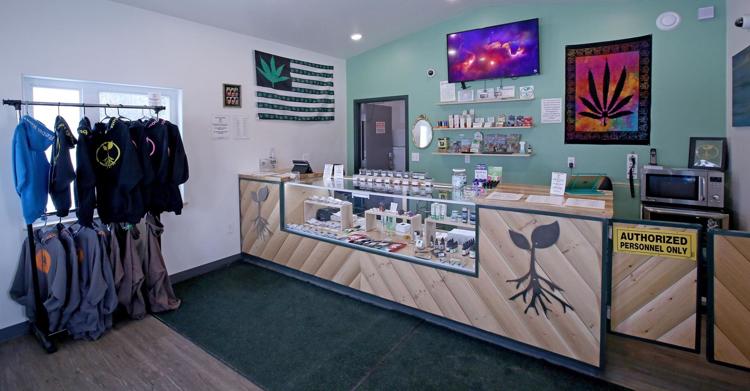 The shop opened in December 2017 and is owned by two men who grew up in the area, Kyle Wendler and Miguel Espinosa. The building itself attracts a lot of attention from Goldstream cabin-dwellers, and Flynn said she keeps a stack of business cards with the builder's information. Like many cabins in the valley, it lacks indoor plumbing. A portable toilet is located outside the back door — kept locked because, well, it's Goldstream, she said, laughing.
"I call it the happy little cabin in the woods," she said.
The store name is a nod "to all of the rebels that have been growing for a long time and were already in the cannabis industry before it all became legal," Flynn said. Much of Rebel Roots' stock comes from a cannabis farm, Black Rapids, started by a former owner who had spent a lot of time in the military training in the Black Rapids area of the Alaska Range south of Delta Junction.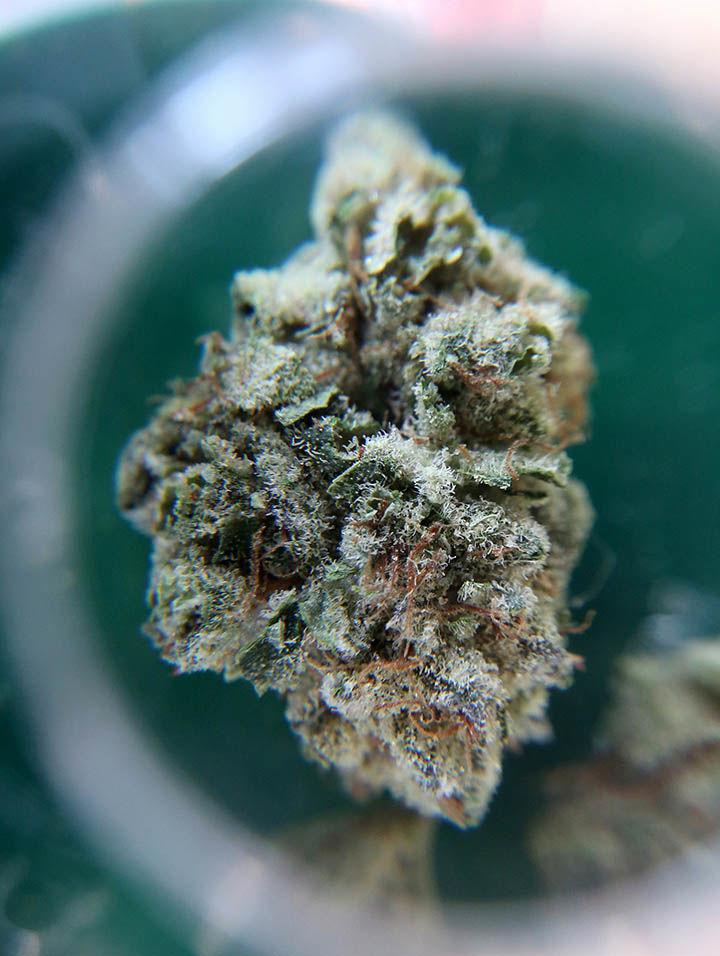 The interior is decorated with artworks by local painters and a couple of racks of T-shirts. Flynn said Rebel Roots is planning some First Friday events to show off and help sell the paintings.
"I would say we're special because we're locally owned, but the cool thing about Alaska is that we all are," Flynn said. "You have to be an Alaska resident to be licensed, to be an investor or have anything to do with the cannabis industry in Alaska, which is awesome. Let's hope it stays that way."
Flynn was a longtime bartender when one of Rebel Roots' owners offered her a job.
"I had never really thought about it," Flynn said. "I started as a budtender. I'm not one of those sit-still kind of people, so see a need, fill a need. I started doing a little bit of this and little bit of that and now I run the shop."
The shop is perched in a corner of the parking lot by Ivory Jack's, a Goldstream landmark. Flynn said the couple who own the Black Rapids farm had been selling to stores in Fairbanks, as well as Anchorage and Wasilla for awhile. One night, they were at the restaurant talking to owner Dick Ellsworth, who told them "if it's doing so good, maybe we should put a shop in the parking lot."
The move has been a success. Flynn said the shop stays pretty busy. Its best seller is a strain called Dinafem Cheese.
"Dinafem is the name of the seed company that we got it from," she said. "It's actually a discontinued strain and it was a total accident, and it's our top seller."
Despite its location in Goldstream, Flynn keeps an eye on what other area dispensaries are doing.
"We try to keep our prices competitive to those in town," Flynn said. "Any time we get a new product, I have to do some recon and see what everybody else is charging before we post prices and whatnot."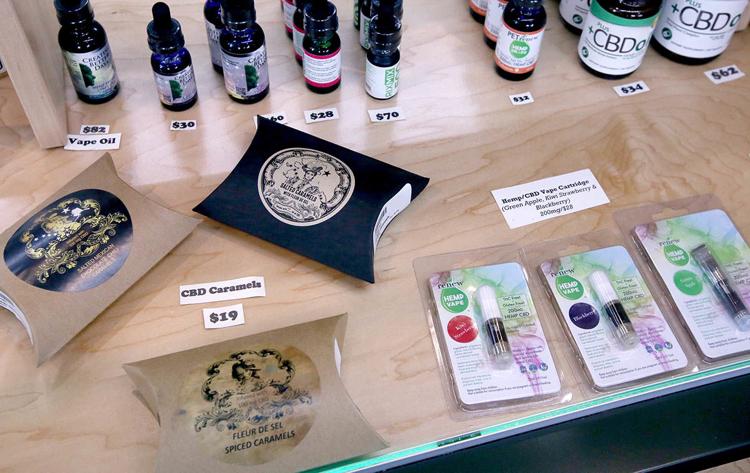 One drawback in the industry is the amount of waste that results from excess packaging.
"We do have a lot of packaging and a lot of it is plastic and not biodegradable," she said. "If we could come up with some hemp packaging, that would be great. We have a company that calls at least once a month and offers a smokable receipt paper. If you can come up with some smokable receipt paper, you can come up with some hemp packaging that is biodegradable."
Much of Rebel Roots' clientele is older and CBD products are in demand and have to be restocked every couple of weeks or so. Their oldest regular customer, Steve, just turned 76.
"We helped him celebrate his birthday," she said.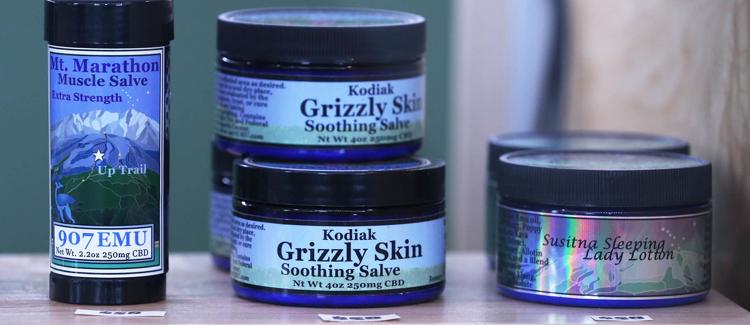 During the summer, tourists make up a significant number of customers.
"There's a reindeer farm up there," Flynn said, pointing toward Murphy Dome, "and there's dogsledding everywhere. So the tour buses will sometimes come and switch passengers in the parking lot. And these little old ladies will come running across the parking lot with these smiles on their faces, and they're so excited. They ask for breath mints, too, because they don't want anybody on the bus to know that they're smoking, but it's so cute. I love it."
The store has an incentive program for regular customers that rewards them with discounts on products after they collect enough points.
Flynn enjoys her interactions with them.
"We have one customer who comes in every day," Flynn said. "He's probably in his late 60s and he comes in every day and is like 'you rebel you.' It never fails."