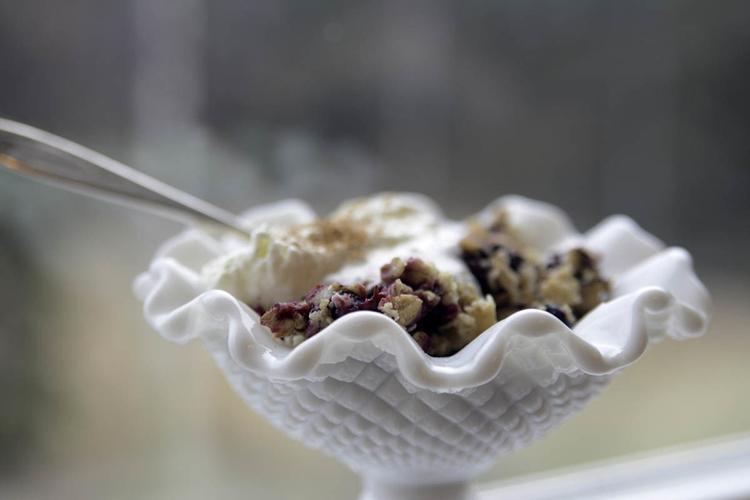 'Tis the season, when spreading holiday cheer helps everyone get in the spirit. And in keeping with that happy notion, we here at the Alaska Cannabist asked a few of our friends for holiday-themed infused goodies to keep things merry.
What better way to start your day than with a healthy breakfast? Tasha Grossl, who leads the team at Anchorage's Lady Gray Gourmet Medibles, is a popular supplier of edible goodies that, she writes, are "available in more than 50 fine retailers across the great state from Nome to Ketchikan."
She and her team ("There's four more of us in the kitchen and garden, none of whom I could live without!") create a full line of goodies, including chocolates, cookies, and butter mints. Lady Gray also produces organic Sunny Day Granola, which she recommends for the following recipe.
Grossl said, "Each pouch has 5 mg, making accurate dosing easy, so be as light or as heavy as you want."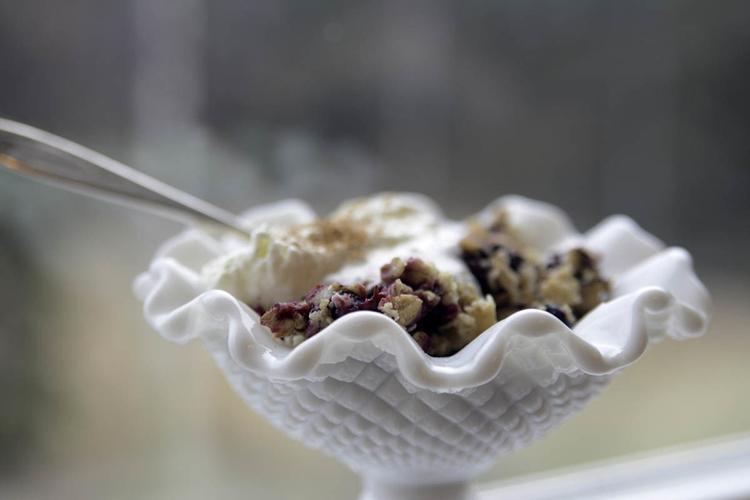 GRANOLA FRUIT CRISP
INGREDIENTS
GRANOLA TOPPING
1/2 cup flour of choice (dietary restrictions could inspire you to use almond or coconut flour, etc…)
4 tablespoons organic butter cold and cubed
1 1/2 cup organic granola
FRUIT MIXTURE
1 1/2 pounds of frozen fruit (Grossl says, "I use berries most often [frozen organic berry blends should always be in your freezer, ha!] but a peach/mango combination with coconut granola is also fabulous")
1/4 cup sugar/sweetener of choice ("I frequently use birch xylitol or just organic sugar")
1/4 cup flour of choice
1 teaspoon cinnamon
1/2 teaspoon ginger
1/4 teaspoon nutmeg
DIRECTIONS
1. Heat oven to 350.
2. In a medium sized bowl, make a crumbly mixture with your butter and flour.
3. Blend your granola until well combined and even.
4. In a slightly larger bowl mix up your frozen fruit ("Frozen, not thawed, I told you this is easy!") with the sugar, flour, and spices.
5. Pour the fruit mixture on the bottom of a 9x13 baking pan and top with the granola mixture.
6. Bake uncovered for about 50 minutes ("Until the browning is to your liking")
As it bakes, she said, "Enjoy the scent of a warm winter treat filling your home!"
For an extra special delight, she said, "This goes overwhelmingly well with the Kirkland brand super premium vanilla ice cream; simple ingredients creating amazing flavor."
---
After opening holiday gifts, but before dinner, you might want a little treat to keep you going. Audrey Ranstead, founder of Fairbanks' Baked Alaska Edibles, which are also available throughout the state, shared this recipe for one of her company's specialties, which are just the right size.
SATIVA INFUSED GINGER SNAPS
INGREDIENTS
3/4 cup butter
1 cup white sugar
1 egg
1/4 cup molasses
2 cups all-purpose flour
1 tablespoon ground ginger
1 teaspoon ground cinnamon
2 teaspoons baking soda
1/2 teaspoon salt
For the butter, Ranstead said, "We use cannabutter that we make at our bakery. We use a sativa strain called Green Crack grown by Blue Bear Cannafarm."
DIRECTIONS
1. Pre-heat oven to 350 degrees.
2. In a medium bowl, cream together the butter and 1 cup white sugar until smooth.
3. Beat in the egg and molasses until will blended.
4. Combine the flour, ginger, cinnamon, baking soda and salt
5. Stir into the molasses mixture to form a dough.
6. Roll dough into 1 inch balls and roll the balls in the remaining sugar.
7. Place cookies 2 inches apart onto cookie sheets lined with parchment paper.
8. Bake for 8 to 10 minutes.
9. Allow cookies to cool on baking sheet for 5 minutes before removing to a wire rack to cool completely.
For a bigger treat, Ranstead suggests, "Crumble a ginger snap over a scoop of vanilla bean ice cream."
---
Now it's the long lazy afternoon. Time for a little candy perhaps?
Fairbanks cannabis activist Marilyn Berglin contributed her popular treat, which she often shares with friends.
DE BOMB CARAMELS
INGREDIENTS
1 cup infused butter
1 pound light brown sugar
1 14 oz. can sweetened condensed milk
1 cup light corn syrup
pinch salt
1 1/2 teaspoons vanilla
DIRECTIONS
1. In a heavy-bottomed sauce pan, over medium heat, combine the infused butter, brown sugar, condensed milk, and salt.
2. Bring to a boil.
3. Heat to about 240º or until mixture becomes a soft ball.
4. Cook for two minutes more and add vanilla.
5. Line a 9x13 baking pan with parchment paper that extends beyond the edges and butter it.
6. Pour the mixture in and let it cool to room temperature.
7. Remove by lifting it out with the paper.
8. Cut into squares and wrap individually.
9. Store in refrigerator or freezer.
---
Later on, after working up an appetite and devouring dinner, you might only have room for a light dessert. Caitlin Kelly Rose from Anchorage's Great Northern Cannabis, whose products can be found in many Anchorage dispensaries, sent us this recipe.
DOUBLE CHOCOLATE MINT CANNABIS COOKIES
INGREDIENTS
1/2 cup unsalted cannabis butter
1/2 cup white sugar
1 egg
2 teaspoon vanilla extract
1 cup + 2 tablespoon all-purpose flour
1/3 cup dark chocolate cocoa powder (regular unsweetened cocoa powder is fine as well)
1/2 teaspoon baking soda
1/2 teaspoon salt
1 teaspoon cornstarch
1/2 cup chopped North Infusions chocolate (milk or dark)
1/2 cup Andes Mint Baking Bits
DIRECTIONS
1. With a mixer, cream butter until light and fluffy, about 1 minute.
2. Add in brown sugar and white sugar and mix until well combined.
3. Add in the egg and vanilla extract. Mix.
4. In a separate bowl, sift together flour, cocoa powder, baking soda, cornstarch and salt. Once combined, slowly incorporate dry ingredients into wet ingredients. Mix until just combined.
5. Add in Andes mint baking bits and North Infusions Chocolate. Mix. Once combined, chill dough in refrigerator for about 20 minutes (This makes the dough easier to work with).
6. Preheat the oven to 350 degrees. Line a baking sheet with parchment paper or spray with cooking oil.
7. With a medium cookie scoop (about 2 tablespoons of dough per cookie), scoop the dough and spread evenly on the cookie sheets, about 2 inches apart.
8. Bake for 13-15 minutes, or until the cookies are done.
9. Enjoy!
Rose said, "Store the marijuana cookies in a sealed container. Store at room temperature and consume within two weeks or freeze for up to six months."
She also included the following baking tips:
1. Prepare your cannabis butter in advanced and allow it so to sit out and soften before starting your cookies.
2. Thoroughly mix your dough so that the cannabis butter and North Infusions chocolate is evenly distributed throughout your batter for a more consistent cookie dosage.
3. When baking your cookies, keep an eye on them as all oven temperatures vary and you don't want your cannabis cookies to burn!
4. Allow cookies to cool completely before storing as to alleviate excess moisture, to prevent shortening of the cookies shelf life.
---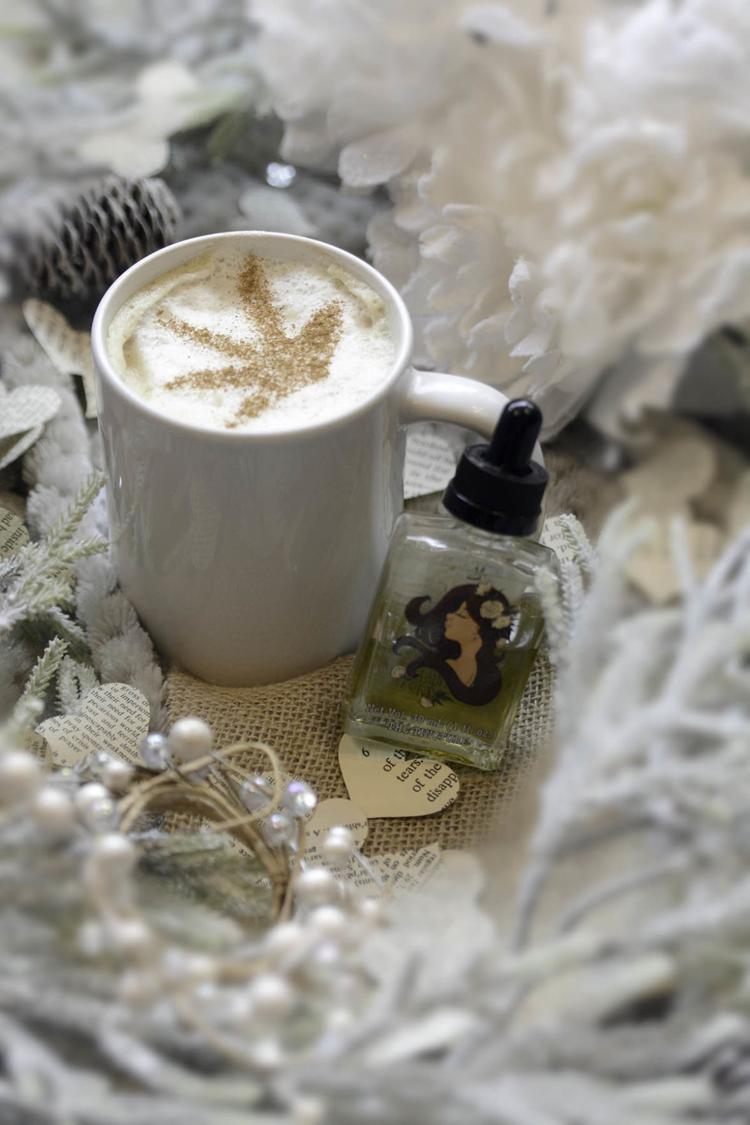 And as the evening winds down, it's always good to settle your stomach with a hot drink. Once again, Lady Gray's Tasha Grossl has you covered.
HOT CHOCOLATE ALL THE WAYS
"Start with a good hot chocolate base," Grossl said. "You can always just buy a high quality powder, but if the luxury affords you make up a big batch of your own. Here's a great version by the Thug Kitchen."
INGREDIENTS
1/2 cup semi sweet chocolate chips (organic and vegan options available)
3 tablespoons cocoa powder (organic fair traded options abound)
2 teaspoon sugar (cane, brown, xylitol, whatever your preference)
2 teaspoon cornstarch or arrowroot powder
1/4 teaspoon ground cinnamon
DIRECTIONS
1. Put everything into a blender or food processor to make a fine powder.
2. Store it in a mason jar because you're cool like that.
When you're ready, Grossl said, "Warm up whatever milk you like and add 2 tablespoons mix per cup of milk. A cup of this with a dollop of smooth peanut butter or Nutella mixed in is always a simple and sure thing."
And then there's the important part. "Our tincture in either an indica or a sativa is a great accurately dosed upgrade for any warm drink!" Add some in and drink up. And if you like a little spice in your beverage, try the following variation:
MEXICAN HOT CHOCOLATE
INGREDIENTS
2 cups milk of choice
4 tablespoons hot chocolate base mix (make your own or use store bought)
2 pinches cayenne pepper 1/2 teaspoon cinnamon
DIRECTIONS
1. Blend all over medium heat in a saucepan, whisking to blend.
2. Remove from heat
3. Whisk in some of Lady Gray's tincture.
Ranstead, who grew up baking with her mom and had already owned and operated Bagels & Brew in Fairbanks for over a decade before adding Baked Alaska to her busy life, said "I love the science behind baking. And when you add infused butters and coconut oil into the mix, it takes it to a new level. Attention to detail and being able to hit dosing targets has definitely become my passion. I strongly believe in the medicinal properties of marijuana, especially in edibles. And accurate, consistent dosing is so important."
The effects of edibles take longer to set in than happens when smoking cannabis, and the high can be unexpectedly strong and long-lasting if you're not careful. Berglin also pays close attention to dosing, and advises readers, "It is important to space your edible consumption and know the potency of your edible. Everyone is different, and this requires some experimentation."
Meanwhile, in all of her social media postings, Ranstead reminds customers to be safe when consuming. Enjoy these treats, and do so responsibly so you can come back next year for more!
David James is a freelance writer in Fairbanks. Comments about this story? Email editor@AlaskaCannabist.com.