The eastern edge of downtown Anchorage, marked by several vacant retail fronts and a not-quite-compatible mix of hotels, office supply stores and office space, isn't known to be much of a destination.
But that's something that the owner and general manager of cannabis retailer Satori hope to change with its location on 5th Avenue. It's a spacious and low-key space that invites customers to hang out, stay awhile and enjoy the vibe.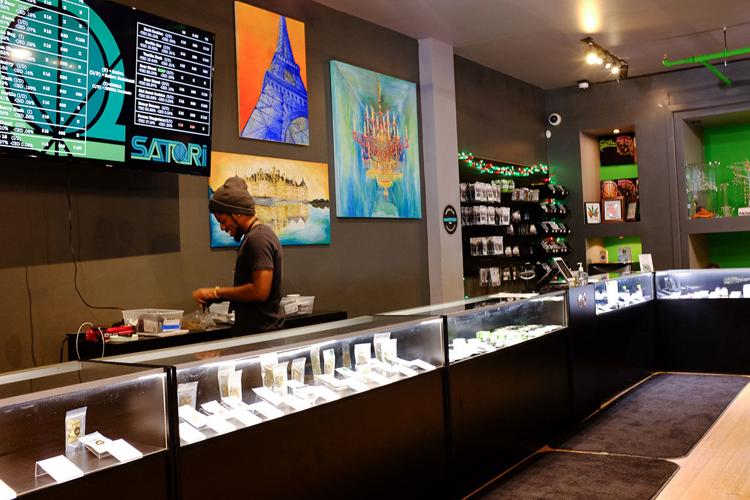 "We wanted to create an establishment that was comfortable for everyone from the fresh 21 to the 90-year-old grandma for her visit out of the house and the weekly executives," said owner Andrew Baker. "It's a nice, comfortable and relaxed environment for everybody. Customer service, obviously, being the top priority."
Satori has a sprawling floor space with long, product-filled glass display counters, a big selection of glass, a corner filled with plush couches and walls covered with the work of local artists.
General Manager Charles Tice grew up in Anchorage and has spent time off and on there throughout his adult life. He said he's always had a soft spot for the downtown area and its scene.
"I always had a penchant for downtown places, looking at what's coming in and what's going on, what worked and what didn't work," he said.
He said he hopes having businesses like this will bring some much-needed stability to the area and be a draw for people, especially on First Fridays. He said it's translated into broadening the focus beyond just selling cannabis.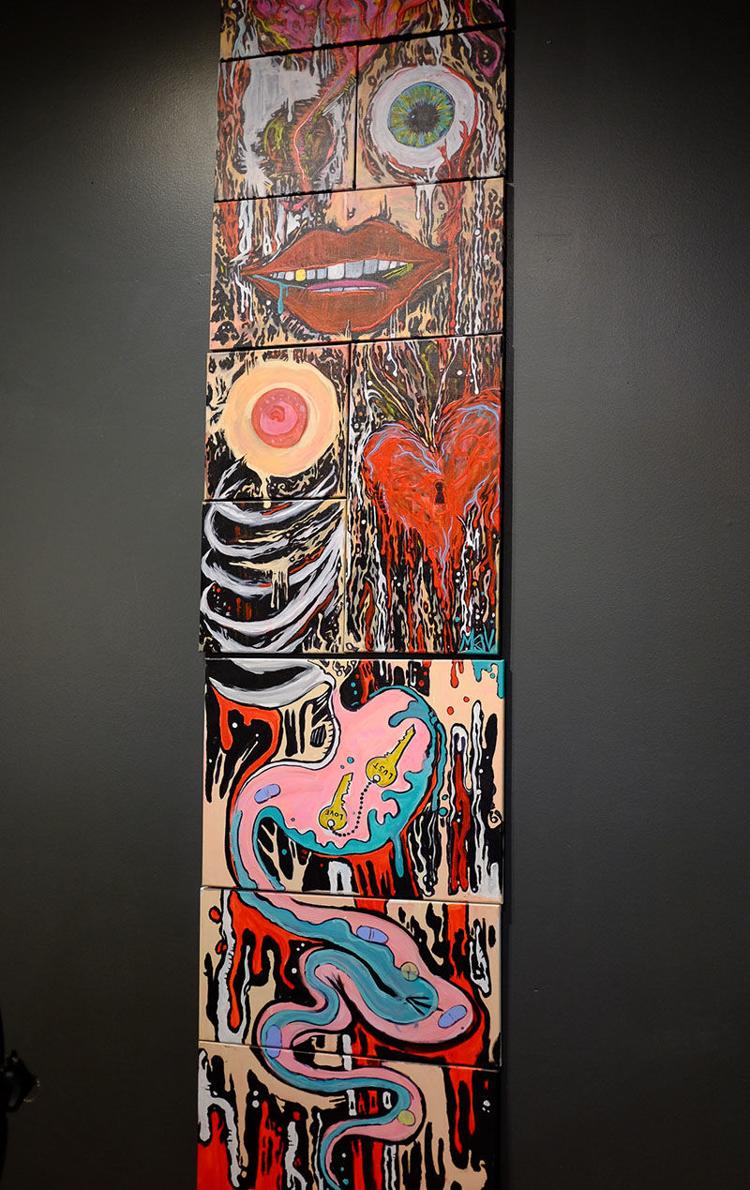 "When we first opened to today, the goal has always been to transcend the cannabis industry in general and give people a multitude of reasons to visit," he said. "With cannabis becoming more and more ubiquitous and shops opening up all around the place, what's going to make us stand out and what's going to separate us from everybody? If federal legalization were to come down, what is going to keep our doors open?"
To that end, Baker and Tice are also working on opening a small coffee shop within the retail space. There's already plenty of room, and a shiny chrome espresso machine is waiting on the counter for the final approval.
Baker is also excited about a partnership he and Tice are working on together to open the storefront next door as a kind of combination gallery and community space that would be available as an affordable option for people to host events. The space has already hosted some industry meetings, and Baker said they hope to grow and expand it over the next few months.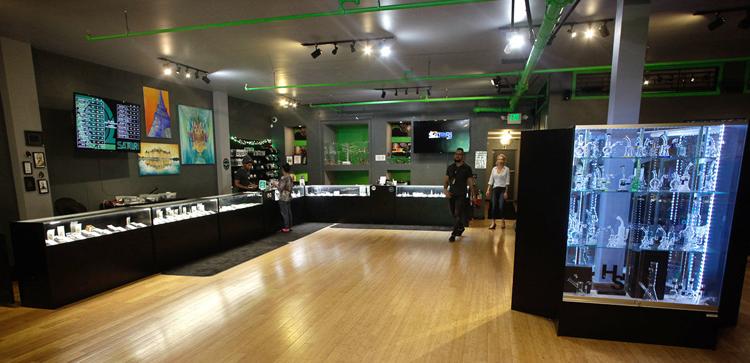 Satori is a word that comes from Buddhism, meaning a sudden moment of enlightenment. But for Baker and Tice, there's been no single enlightening moment but an ongoing series of little lessons and realizations about what it means to run a business.
Navigating the industry regulations is its own maze, and the coffee shop was another effort entirely to get the necessary permits. Like many retail spots, they've also started the early steps at looking at what the new onsite consumption regulations might mean for the future of their business.
As a retailer, Satori relies on building relationships with growers to find products that are popular and at a good price that leaves the growers, the retailer and, most importantly, the customers happy.
"Where we cultivate cultivators and have business relationships with those, consumers are cultivating recreational shops and where they buy their cannabis from," Tice said. "If we're not on point or our prices get a little too carried away, there's a guy literally next door to us that they can go shop at. Being really in tune with the customer base and making sure that we're bringing good quality products at a good price point is critical."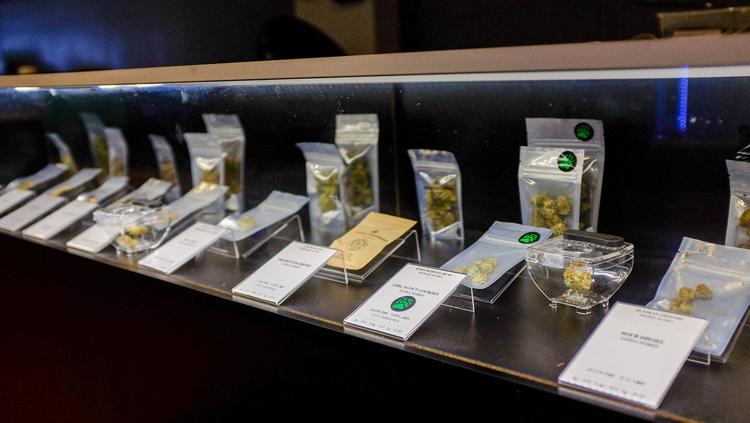 Baker and Tice are proud of the space they've built and on a July weekday afternoon there's a steady stream of customers stopping in with some just making a purchase before heading out while others take a spot on the couch while the music plays overhead. It's a lively and mellow spot on an otherwise busy, overlooked downtown street.
"Solely focusing on cannabis alone isn't going to do that," Tice said of building a destination and bringing stability to the area. "Right now, we have cannabis, glass and coffee, whereas before when we opened we had eight strains and you could literally hear the echo in this place, but we still have a lot of work to do."