Hello Alaska, and thank you for reading the Bud Hub! This round I went around Fairbanks to find something new — and I made out real good. Check it out.
"Frosted Cookies," grown by North Star Fire (18.38% THC, 13.7% CBD)— I picked up this nug from a new shop in Fairbanks, Best Bud, on University Avenue and Airport Way. These buds were chunky and round with a nice tight trim. They were also cured very nicely, the flower was dense and kiefy. I really liked all the CBD in this strain and found the effects to be balancing and soothing. I shared a nice full gram homemade joint with a few friends and we found the flower to also be long-burning and very mild in flavor. Smooth and easy. Nice weed by a cultivar I haven't seen out there yet. And, this new retailer has an expansive CBD section on the shelf, one of the largest I have ever seen. Welcome to retailing, Best Bud!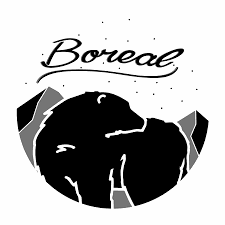 "Martian Mean Green," grown by Boreal and purchased at True Dank (27.42% THC 0.95% CBD) — This flower has one of the loudest zesty lime aromas that I've ever smelled. It is strong! Behind the lime you'll notice hints of an vanilla, like a wafer cookie. (You know, the kind that's been in the bottom of grandma's cookie jar for a little too long). Also noted is the nice cure on these nugs. They are perfectly dry and ground up easily (but not too dry) in my grinder. The smoke was delicately flavored with herbal undertones. This flower burned somewhat hot as well. I experienced a slightly frontal head high that left me with a dull headache. I was stoked to smoke some Boreal, I'll try another flower in the future. But the best thing about this selection is the smell (amazing) and the lab.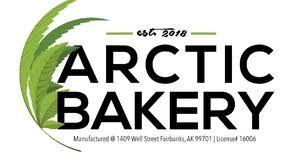 "Grapple" premium distillate cartridge, manufactured by Arctic Bakery (74.35% THC 2.42% CBD and 5.21% terpenes) — Before we go into this Grapple cart, I have to ask you if you've ever had an actual grapple. (Because if not, this is gonna be a little bit hard for you to appreciate.) This concentrate literally tastes exactly like a grapple! And, a grapple is an apple that's made to taste like a grape by soaking it in grape flavoring as it's curing. I found the vapor to be smooth and very tasty, exactly like the fruit it is named for! I noticed Arctic Bakery is coming out with a bunch of really fun flavors for their distillate cartridges. I know the manufacturer puts a lot of love and effort into their product and it really shows. I can't wait to try a few of the others. Apple Jacks here I come!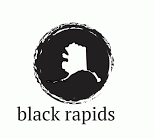 "Agent Orange," grown by Black Rapids purchased at Rebel Roots (19.85% THC 2.25% CBD) — I chose the selection out at Rebel Roots because the budtender said it was the newest strain that was released by Black Rapids, and I also noted the somewhat high CBD number and it gave me some interest. The strain is classified as a hybrid and it's a combination Orange Velvet and Jack the Ripper. These nugs are oblong and dense and are covered in small orange hairs and lime green frosty kief. The aroma was full of interesting hints of chemical, fuel, pine, and fruitiness. Very inviting and unique. This bud was long-burning and it had a happy invigorating high. I really liked it. I'm gonna have to go back to Rebel Roots more often.
That's all for this round, my friends. Be well and take care of each other. As always, please direct any correspondence to our editor, Rod Boyce at editor@AlaskaCannabist.com. Love, Marcey.