Hello Alaska and thank you for reading the Bud Hub! I was able to take my show on the road for this round. Check out these selections from Anchorage.
---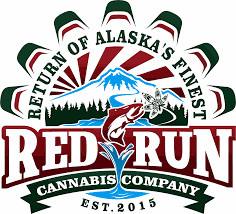 Hashade by the Red Run Cannabis Company(50 mg of THC per bottle, for 10 servings). This is a really great product for a few reasons. First, you're not going to find a better value as far as edibles go in any shop. No matter what they price this guy, it's 50 mg. And at several retailers they're letting it go for $20. In comparison, many edibles manufacturers create edibles that are around $20 for four servings. This bottle contains 10 servings. Another great thing is the recipe. They are not using any white sugars or corn syrup. So this makes it a great choice for any consumer, especially those who need to watch their sugar intake. And lastly, I love this product because of its diversity. I used half of the bottle and drank it as recommended (going slowly). And I used the other half of the bottle to mix up a pitcher of spiked lemonade with the addition of a few shots of spirits. I have a feeling this will be one of the hottest products on the rec market this summer. Awesome work, Red Run Cannabis Company.
---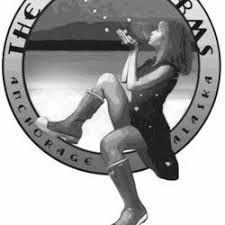 Wedding Cake, grown by Frost Frontier and purchased at the Frost Farms (23.93% THC). The first thing I noticed about these buds is how frosty they are and how well manicured they are. This was my first time shopping at the Frost Farms and I I'm happy with this selection. The flowers smell amazing. They smell slightly chemical and slightly piney with a lingering hashy sweetness. Wedding Cake is classified as a hybrid and is a combination of Girl Scout Cookies and Cherry Pie. Expect mood elevation, smiley faces, and feelings of euphoria from this great strain. Awesome work, Frost Farms.
---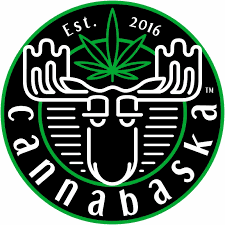 Durban Walker purchased at Cannabaska and grown by Cannabaska (16.39% THC). This strain is a cross between Skywalker OG and Durban Poison, Skywalker OG being a predominantly indica strain and Durban Poison being a 100% sativa landrace. The result is a well-balanced hybrid that's perfect for focused relaxation. Cannabaska hooked it up! They gave me 2.3 grams of this flower for $13. I don't know if that was their everyday price or if they did something special for the Cannabist, but that was awesome. These flowers are trimmed nicely, they're frosty, they're fruity, and they're tasty! I love this strain. Awesome work, Cannabaska.
---
Chem Moto Dragon, grown by The Catalyst Cannabis Company and sold at the Catalyst Cannabis Company (22.86% THC). The first thing I want to mention about the Catalyst Cannabis Company is the packaging. This is some "extra" packaging if I've ever seen it. The gram comes with an adorable little glass jar that's customized with the branding and is redeemable for $2. Or you can keep recycling it. And it comes in a cardboard slider box with packaging and information on it. This is really nice packaging and a lot of attention to detail for a $20 gram! And the weed! Let's talk about the weed! The weed has a really earthy and creamy aroma. Easy piney smoke brings a heavy, heady high that settles in nicely behind the eyes. Awesome presentation, and very nice flower as well, CCC!
---
I hope you enjoyed! Please direct any correspondence for the column toward