Hello Alaska! And, Hello Summer! I hope this edition finds you all well and safe after the past weeks' challenges. This edition I was able to find a few new growers and products to spotlight. Thank you for reading.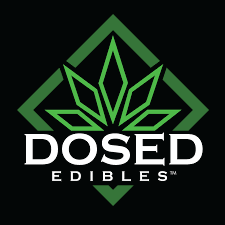 Dosed Edibles Gummy Candy (50 mg of THC per package - 10 gummy candies @ 5 mg each) I really like the packaging and presentation of this product. They have a scannable QR code and it gives the customer details about the labs, they've included a disclaimer for first-time users on the packaging, and the package itself is just appealing and professional. Next I really love the color and the quality of these gummies. They're consistent in size and they each have their own individual distinct flavor. Also, they're coated in a nice sugary / sour substance that makes them nonstick and also tasty. You can find this product at almost any retailer in Alaska; I've seen the internet blowing up with lots of stores releasing this product for sale. I'm anxious to see what type of product Dosed Edibles comes up with next, great job!
---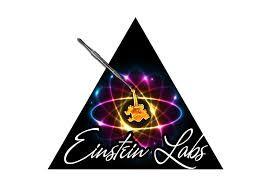 Celestial Sugar — THCA Sugar (90.45% THC 93.25% total cannabinoids) The strain this concentrate was made from is Tangie Chem, which is a hybrid. This THCA Sugar by Einstein Labs is extremely aromatic and visually appealing. The flavor was chemical and fuel with hints of fresh wood and floral perfume. I found the effects to be balanced with an uplifting head change and a relaxing / rejuvenating body high. As always Einstein Labs provides excellent quality and professional and inviting packaging. Thank you for the submission!
---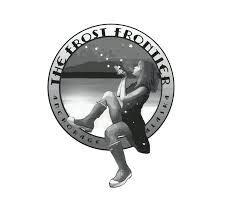 Garanimals by The Frost Farms (22.72% THC with 0.61% CBD) Purchased at The Frost Farms in Anchorage. These dense little nugs are purple and well trimmed. I bought this selection at the recommendation of the budtender on shift. Also noted was the inventive way The Frost Farms was accommodating their customers via window ordering and front door check out. This was in early May, and they were ahead of the curve while serving their customers during the pandemic. Garanimals' aroma is herbal and floral with very soft notes of sweetness and musk. I found the smoke to be smooth and dreamy. I felt light hearted and giggly after smoking this strain. Very nice, unique flower. Great presentation!
---
Myanmar — (19.52% THC) grown by the Matanuska Bud Company. This submission was given to me independently by the grower. First noted is the beautiful bud structure of this plant, large nugs covered in frost and sparkle — very strong bag appeal. While researching this strain I discovered that it is a cousin to Burmese Kush, a strain I am very familiar with. And while I can see the similarities, this submission was different in that it is lacking the pungent / musky scent that Burmese is known for. This flower had a more delicate, floral aroma; like baby's breath or sweet grass. I found the effects to be grounding and hazy, and effective for getting into a different head space. I loved these pretty buds! Thank you, MBC!
Have a safe and fun June, you wonderful Alaskans!! Please direct any correspondence to our editor, Rod Boyce at editor@alaskacannabist.com. — Marcey