Hello Alaska, and thank you for reading The Bud Hub! This edition I found some tasty smokeables and tried out a new retailer in Fairbanks.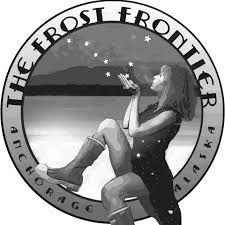 "Cereal Glue" purchased from the Frost Farms in Anchorage and cultivated by The Frost Frontier (25.64% THC .28% CBD) — This strain was recommended to me by the budtenders at the Frost Farms while I was on a little overnight adventure in Anchorage a few weeks ago (on business). This strain was trimmed exceptionally carefully with each little crown trimmed around leaving the appearance of little knuckles all over the bud instead of a pine tree shape. Cereal Glue has a soft, sweet diesel aroma with floral undertones. Smoke was smooth and easy, soothing. Very beautiful flower. Great recommendation!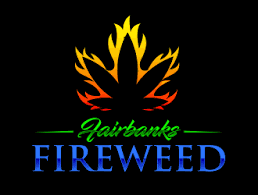 "Girl Scout Cookie" (prerolls) Purchased from Nature's Releaf in Fairbanks and grown by the Fairbanks Fireweed (23.36% THC with 1.81% CBD) —These prerolls appear to be very small in size; sometimes that can indicate that the material used to roll them was full of kief. In this situation, I believe that was the case. I smoked two of these prerolls and both times I was able to put it out and relight the same roll for a round 2. My significant other shared them with me and also felt fast-acting and enjoyable effects; a happy head change that was relaxing and satisfying but still gave a bit of motivation to get something done. The strain is a superb hybrid with world-famous genetics and effects. Give it a try and you'll see why! Awesome flower, Fairbanks Fireweed.

"Fuzzy Navel" (half-gram indica hybrid distillate cartridge) This cartridge was crafted by Good Titrations in Fairbanks and purchased at their new retail store in Fairbanks (77.91% THC 1.71% CBD 4.71% terpenes) — I had a pleasant experience at my first visit to Good Titrations' retail store. The staffer went out of his way to offer me great service and to make me feel welcome. He did his best to provide me with a product that I have been searching for — their peach-flavored distillate. But this Fuzzy Navel was a logical second choice, although initially when I returned home with the cartridge I discovered that the glass inside of the package had ruptured. This was a minor inconvenience as Good Titrations stood by their word and gladly exchanged the cartridge for a new one. The flavor wasn't as peachy as I was hoping for. It did have a very sweet and enjoyable essence. I love the clarity of their product and I really enjoyed the service I received at the shop. Welcome to the retail world, Good Titrations!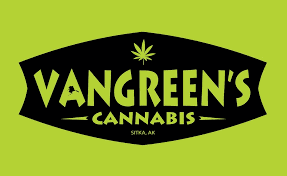 "Tart Pop" (21.76% THC 0.3% CBD) Purchased at Nature's Releaf in Fairbanks and cultivated by vanGreen's — The budtender at Natures Releaf was noticeably excited when I chose this selection off of the deli shelf. He told me how this strain reminded him of a special edition Pop-Tart that he enjoyed when he was a child – wild berry flavor! This bud is beautiful. It was trimmed perfectly, dense, frosty, slight purple hue, and cured expertly. I enjoyed several bowls from this 1.4 g nugget and shared them with a few friend groups. I would describe this strain as a hybrid with mildly elevating mood change and also with a definite relaxation in the body. Very unique with lots of love put into this flower. You can definitely tell. I need to try more weed from vanGreen's. Thank you, Nature's Releaf!
That's all for this edition. Stay safe and look out for one another, Alaska! Please direct any correspondence to our editor, Rod Boyce, at editor@AlaskaCannabist.com. — Marcey