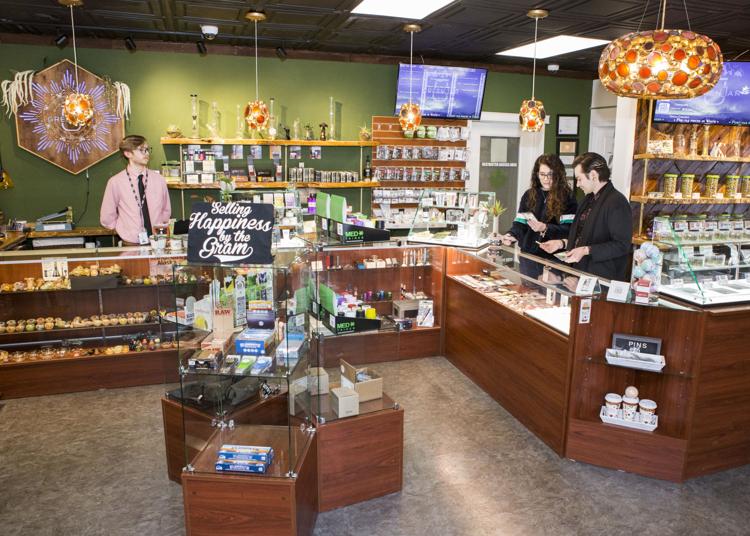 For the past three years, Green Jar in Wasilla has been named the best cannabis retail store in the Mat-Su Valley. The dispensary also has taken home best budtender awards twice, for two different budtenders, and been named best place to work and best family-owned business.
Those awards, determined by a public vote in The Frontiersman, are the product of years of research, hard work and dedication, says Bailey Stuart, one of Green Jar's three owners. She, her husband, Caleb Saunders, and business partner Chris Farris have been involved in the cannabis industry since 2014, but being community leaders is a big part of their business philosophy.
When a proposal was made to ban cannabis sales in the Mat-Su Borough, they went to work.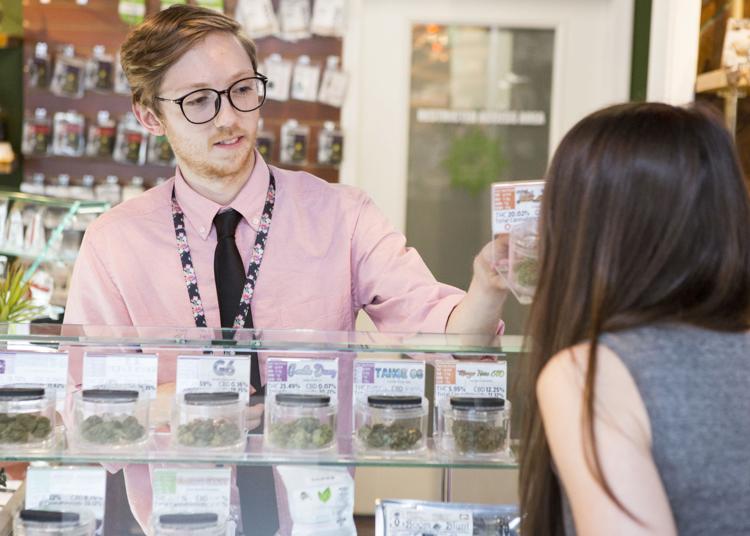 "At the time it seemed like a negative thing," Stuart said. But it turned into a blessing in disguise because the campaign allowed them to raise the awareness of the benefits of the cannabis industry. Since then, they have remained active in the local chamber of commerce and keep up with the borough government and planning committee. Saunders has been listed as one of the movers and shakers in the valley, as well as top CEO.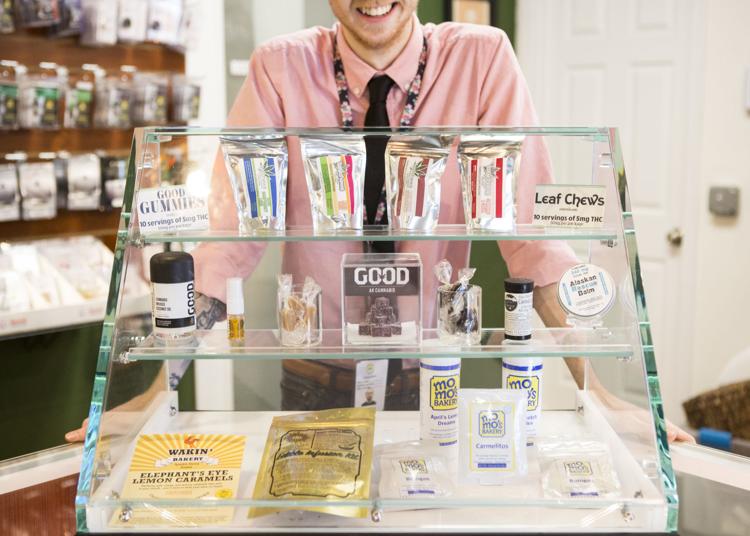 "We knew we wanted to go into business," Stuart said. "We got involved back in 2014 with the campaign for legalization. When the opportunity arose, we really got behind it and are passionate about it. Our license number is 10008. Within 10 minutes of applications getting open, we had our application in."
Green Jar is located right off the Parks Highway in Wasilla. Despite the prime location, Stuart said they started slow, only hiring a couple of people and opening the store eight hours per day three days a week for the first year.
"We wanted to get an idea of the processes and interactions with customers," she said. "We just kind of grew with the valley and it worked very nicely. We are at the forefront of changing the stigma that came with the cannabis industry. We stress professionalism right down to our budtenders."
Green Jar sells its cannabis deli style, which allows customers to buy a specific product by weight. Stuart said this method gives customers their best experience. In the days before legalization, she said, you didn't really know what you were getting, which made it difficult for medical marijuana users in particular.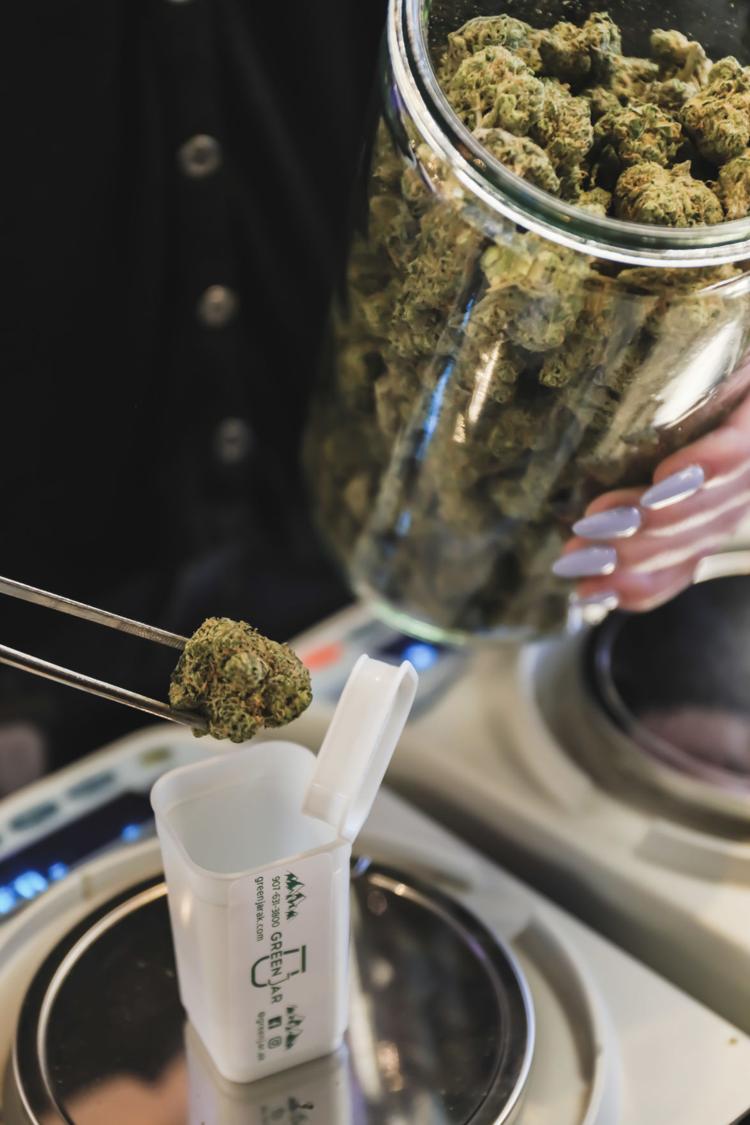 "Plenty of medical users come to the recreational stores, and for them to see the product directly is a big deal," she said. "We personally are able to maintain quality control over the product in the store. We maintain everything ourselves and we're able to monitor it and maintain humidity levels."
Green Jar buys most of its cannabis from local, limited growers.
"We like to focus on maintaining quality," she said. One grower is Matanuska Medicine Woman, who approached Green Jar to see if the store would sell her products.
"We were honored when she asked us," Stuart said. "We exclusively sell her product at the store."
The dispensary also sells a wide variety of edibles, glass, and other cannabis products.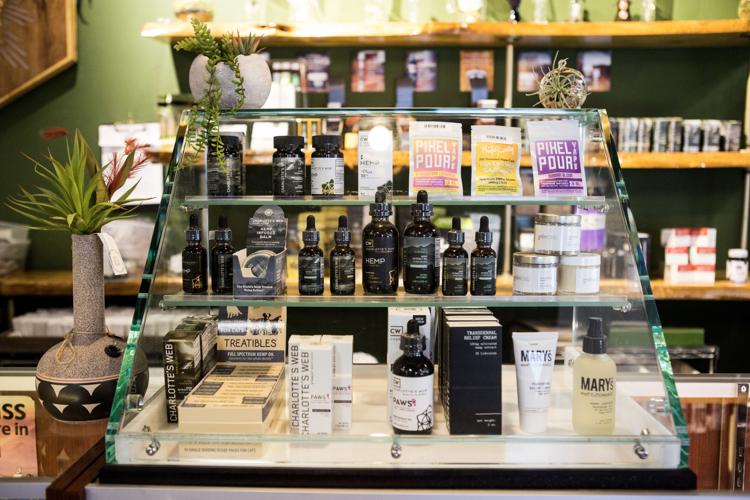 Before opening Green Jar, Farris and Saunders worked on the North Slope. In the past few years, the three owners have focused on Green Jar to the extent that they all share one household, with Stuart and Saunders' children, a flock of chickens and two minipigs.
"All maintaining one household meant we could put more money into the business and into the staff and making sure their quality of life was good," Stuart said.
"We would love to expand; it's something we're definitely considering," Stuart said. "We really are just taking our time. When we want to expand, we want to be able to maintain that same level of professionalism."
Today, Green Jar has 27 employees and is open seven days a week. They close early on the first Wednesday of the month, however, for a "Green Jar work family day."
"Our customers are always our No. 1 priority," Stuart said, so investing in Green Jar's budtender staff is critical. "We offer a lot of benefits and we provide vacations, health insurance, budtender bonuses. We try to do everything we can to take care of them, and they take care of our customers."