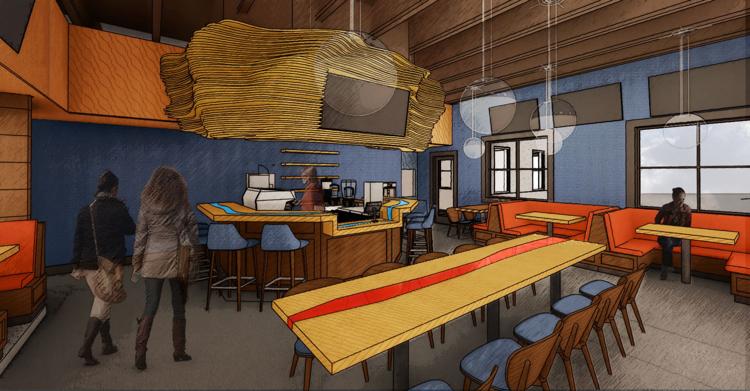 For the past three years, Good Titrations has made a name for itself as one of Alaska's top manufacturers of high-quality cannabis concentrates, but the opening of a new, multi-function storefront in Fairbanks marks the beginning of an ambitious new phase for the Fairbanks-based company.
Located in the former Chili's restaurant building at the big box store area off the Johansen Expressway, the facility will feature an onsite consumption room and cafe, exhibition cultivation rooms, a large retail space and two kitchens.
With remodeling still underway, the retail store opened quietly on May 11 with budtenders dispensing product from a pass-through window in a small room at the front of the building. Equipped with a menu board, an ATM and a copper countertop, the small space saw steady traffic as customers stocked up on bud, pre-rolls and concentrates.
Though adequate for the time being, the tiny space gave no hint of what will soon be a "weed emporium of sorts," according to co-owner and chief financial officer Shaun Tacke.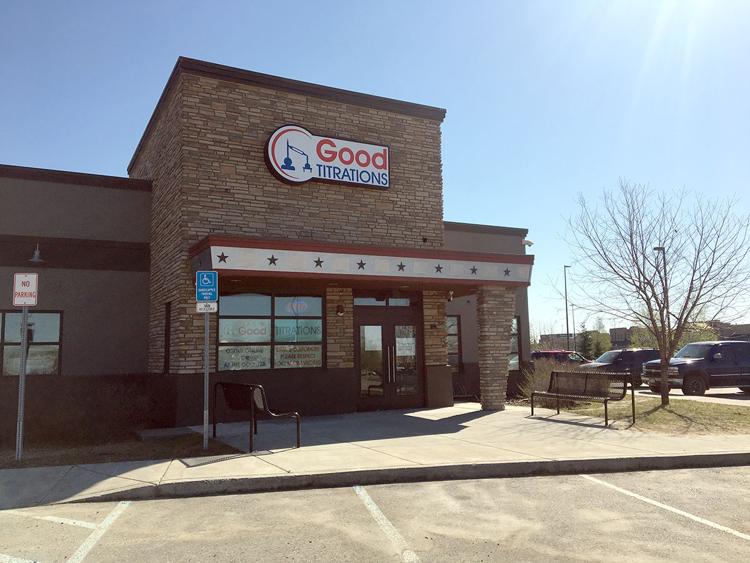 "We're a little weed booth right now, but people can see the entire menu of what we have to offer. Also, they can peek their head in and see what's going on as things are progressing," he said, noting that people had been stopping by for weeks to see if they were open yet.
As painters touched up walls and the sound of power tools filled the air, Tacke and Good Titrations General Manager Parker Appelo took Alaska Cannabist on a tour of the building.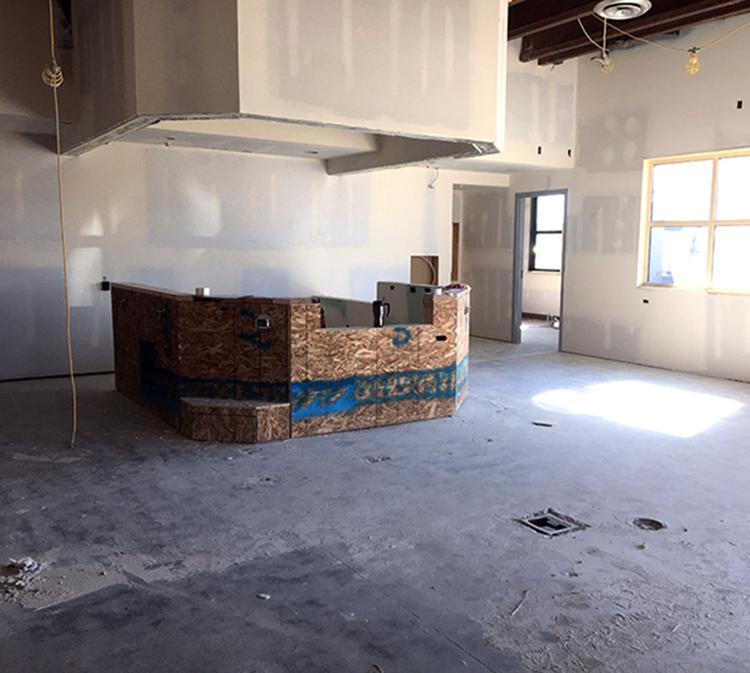 Onsite consumption cafe
Upon entering the building, customers will be greeted by a wall of windows with views into two "show grow" rooms. Displays above the windows will give information about the life cycle of the plants, according to Tacke.
"It gives everyone an idea of how things work. It should be a good tourist thing. They can come here, have something to drink and try any product that you see and learn about and see the process," he said, noting the store is within easy walking distance of three hotels.
The onsite consumption cafe is on the right side of the building, in what was formerly the Chili's bar. The room will remain largely the same as it was in its previous incarnation, with booths on a low platform on the left, table seating all around the room and a bar jutting out from the back wall. The bar is smaller now but will still have seating, and barista/budtenders will serve food, non-alcoholic beverages and cannabis products.
Large windows on the left give unfettered views into a grow room where mature plants in full bud will bask under lights as they near harvest. The space is fully ventilated and customers will be able to consume flower, joints and edibles, according to Appelo.
To comply with Alaska Marijuana Control Office regulations, anything consumed in the cafe must be purchased in the cafe.
"You cannot go over to the retail store and purchase and then bring it over here and smoke it, but you can purchase and put it in your pocket and come over here and buy more," Appelo said.
Current state regulations allow customers to consume up to one gram of flower or 10 mg. of edibles in an onsite consumption room.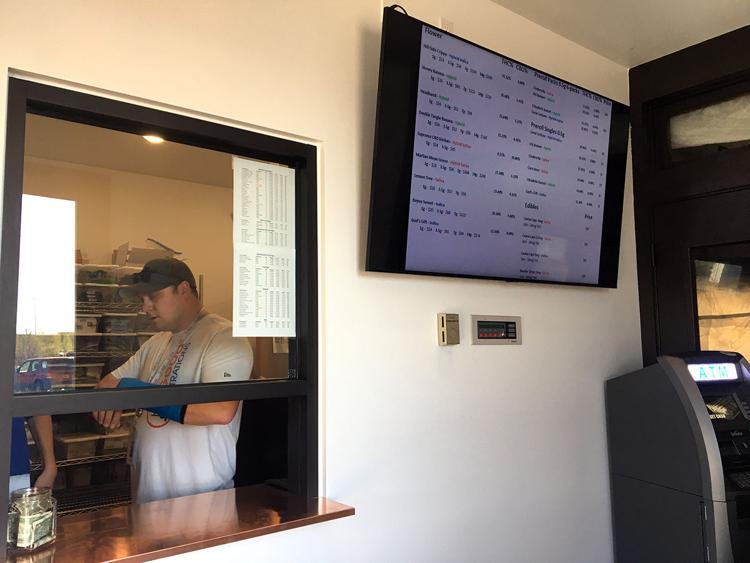 Eating options
Food will be provided by one of two kitchens. Good Titrations' massive edibles kitchen will produce a large variety of cannabis products such as muffins, candies, condiments and other goodies. A new distillate product called "Doobie Drops" is expected to be a big seller, according to Appelo.
"Essentially it's a droplet. You open it up and you squeeze it into any liquid. We've had them for about a month, and people are loving them," Appelo said, noting that Good Titrations sells the drops statewide through various cannabis retailers. "They're made out of distilled THC that is fully activated. We dilute it down to the legal limit, which is 5 mg a serving, 15 mg total in the package."
A separate kitchen will serve non-cannabis food to customers onsite or through a to-go window. The kitchen will be fully segregated from the cannabis-producing areas with sealed doors and separate ventilation. Good Titrations hopes to contract the kitchen out to an established eatery.
"We talked about bringing in a food truck that wants to expand their operations. The perfect fit is what we're searching for at this point," Appelo said.
Community members who like the food produced by the contractor kitchen but don't want to eat in the onsite consumption cafe can place a to-go order and pick it up at a separate side entrance.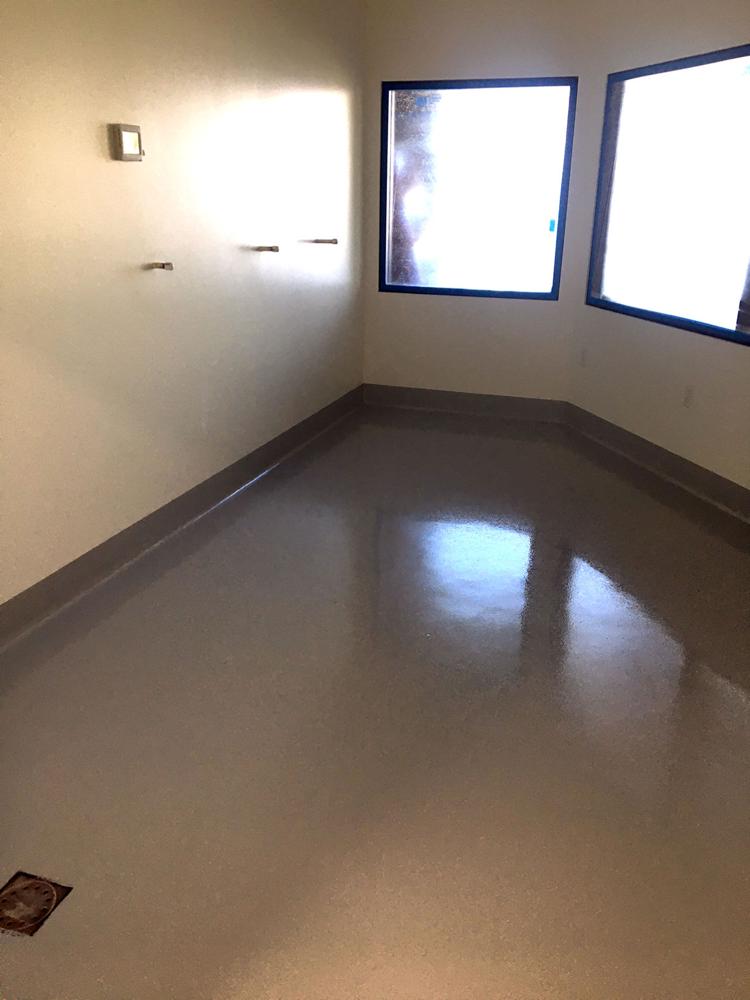 Cultivating an audience
A cultivation room, work room, drying room and packaging area sits behind the two central exhibition grow rooms. The flower room visible from the cafe will feature a variety of strains grown using a deep water culture method, according to Appelo.
"You have just a very small amount of medium where the roots start, and the rest of the roots are just dragged into the water. The water is aerated and moving, and the plant is able to grow and flourish in that environment," Appelo said, noting that the cultivation method is faster and allows them to cut down on costs.
"We'll have six different tables to start, and those will be cycling through. We'll be harvesting every two and a half to three weeks. It really depends on the strain and how long it needs to grow," he said.
The mother plant and veg room sits side by side with the flower room and can be viewed from the spacious retail store, which occupies the left side of the building.
The store will feature two "minimalist" display tables, a long budtender counter along one wall and a large refrigerator unit for edibles and other perishable products. Four point-of-sale systems and an express lane will ensure customers receive prompt service, but those who aren't in a hurry are welcome to linger at the windows and watch the plants grow.
Tacke, who started Good Titrations with business partners Brandon Emmett and Frank Berardi in 2017, said he's excited about the project and looks forward to the day the entire building will be operational. As of June 1, Tacke expected the retail store and grow rooms to be open in mid-July, the onsite consumption cafe and contractor kitchen in August or September, and the edibles manufacturing kitchen in September or October.
Good Titrations will continue to operate its 6,900 square foot concentrate manufacturing facility in South Fairbanks.
Contact Alaska Cannabist writer Dorothy Chomicz at 459-7582 or at AlaskaCannabist.com