Hello again, Alaska! There are so many new and exciting things happening in the cannabis industry. Among them are the new products and new growers coming online. This cycle I wanted to make sure to feature two products that are not flower and two new — new to me, anyway — growers. I was able to have Krystalle Howell pick up a few "strange" grams for me during her transport to Anchorage. Thanks, Krystalle! " To recommend a strain or product for review, or to comment about a specific product or review featured in the Bud Hub, please email our editor, Rod Boyce at editor@AlaskaCannabist.com. Also please mark the subject line as Attn: Bud Hub. And thank you for reading!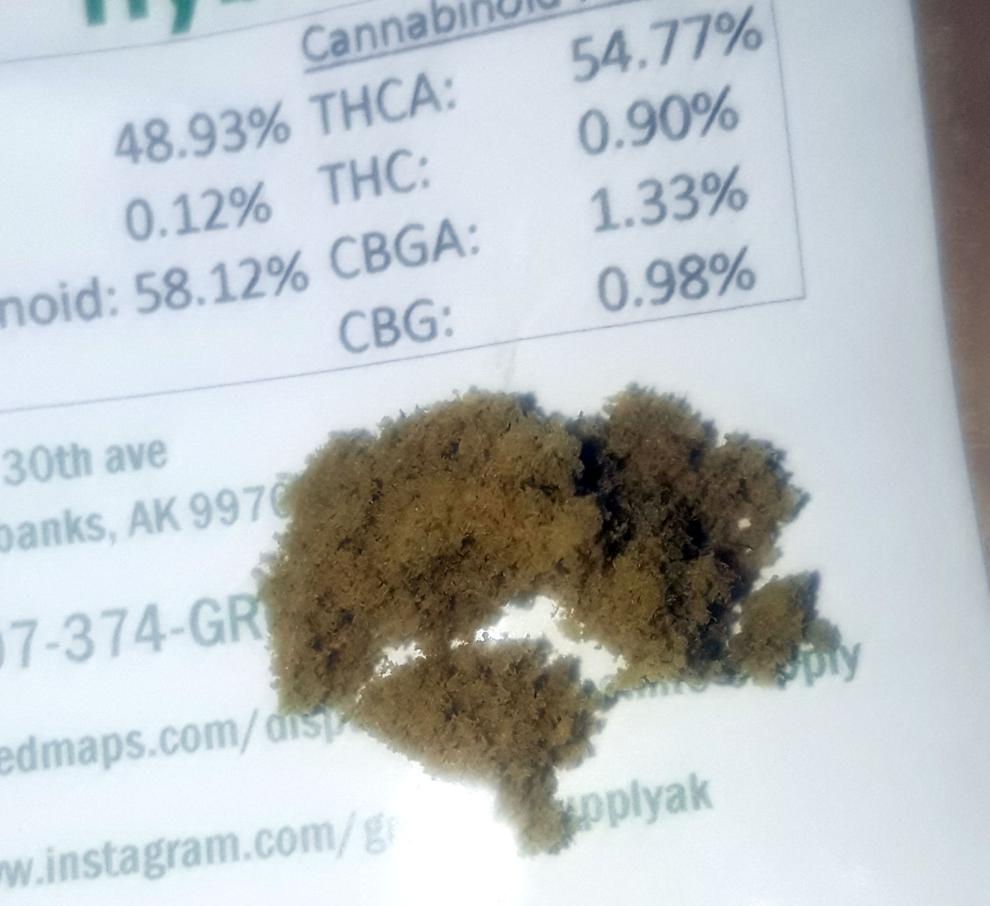 "Chief Kief" (kief) is a hybrid strain offered by Green Life Supply. It contains 48.93 percent THC, 0.12 percent CBD, and 58.12 percent Total Cannabinoid value. Contains 54.77 percent THC.  This kief is sticky and noticeably oily. It has a pungent, sour, and also herbal aroma. What I liked about this product was the price. This is quite a bit of THC for only $25 a gram. The effects were extremely sedative along with appetite-inducing and relaxing. This is a great little "extra sumpin'" to top bowls with or to sprinkle into a joint. Great numbers, too. Good work GLS!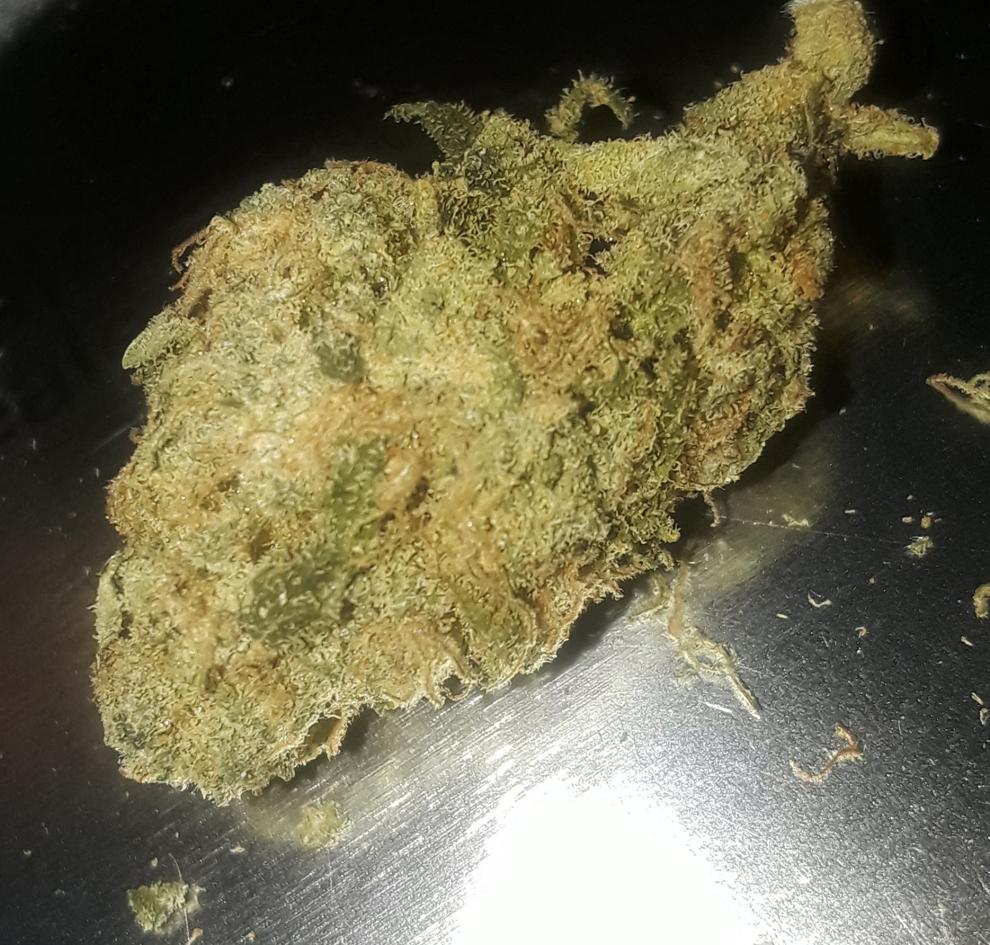 "Big Smooth" is grown by Arctic Greenery and was purchased at Arctic Herbery in Anchorage. "Big Smooth" has 20.15 percent THC with 2.35 percent terpenes. This flower has a creamy yet peppery aroma with a hint of tart berry. There's also definitely an earthiness that is present. This strain is an indica-dominant hybrid that combines the genetics of Blueberry OG and Cookies and Cream. This strain is well known for its mood-elevating effects and its doughy, berry flavor. It came highly recommended to me by a fellow indica lover. Very nice, Arctic Greenery. Nice and smooth!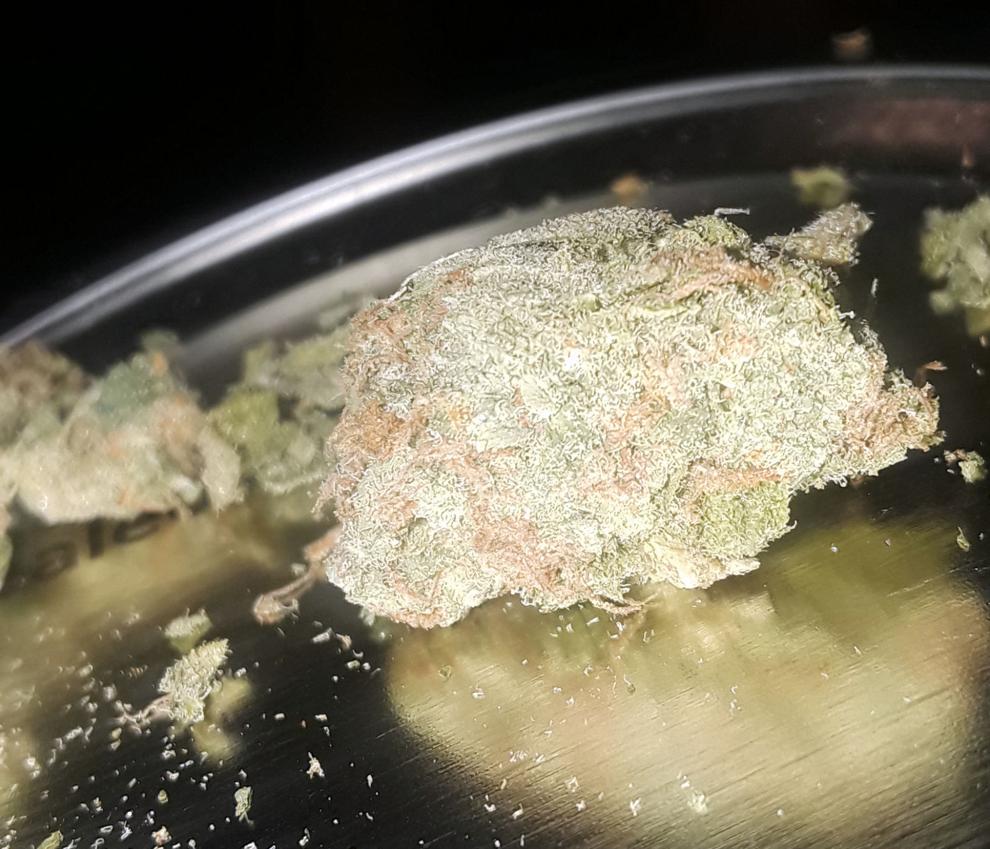 "Tutankhamun," grown by The Happy Harvest and purchased at Arctic Herbery, has 20.88 percent THC and 1.9 percent terpenes. This flower has an almost woody but very sweet aroma. The smoke was herbal and sweet, with sage and floral undertones. The high presented as a sativa, which reminded me a lot of AK-47, one of "King Tut's" parenting plants. With this terpene content, I was expecting much more flavor. Unfortunately, I must admit, this was not my favorite in this round.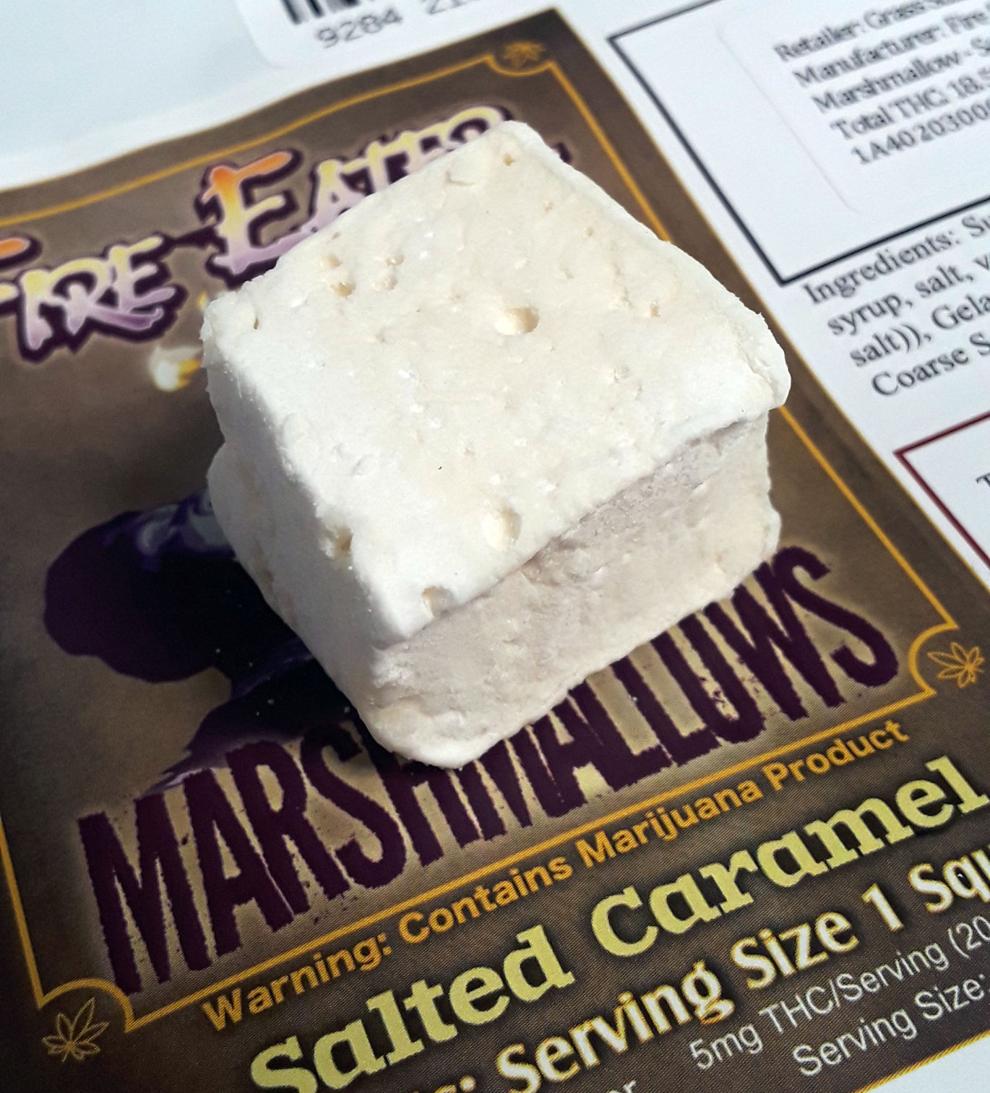 "Salted Caramel Marshmallows" is manufactured by Fire Eater and was purchased at Grass Station 49 on Cushman Street in Fairbanks. It has 5 mg THC per serving and contains four servings. This is my favorite this round — 500 percent my favorite. Perfect effects (for me, when I ate two at a time). Nice and mild but noticeable and comfortable. These marshmallows smell and taste like homemade buttery waffles with maple syrup. Delicious! Also, I love their logo and the extra care this company takes to maintain freshness in packaging. These mallows have well over a month of shelf life left, according to the package, but are soft and fluffy like a perfect marshmallow should be. Check these out. Nice price at $20 for a four-pack.
Marcey Luther works for Alaska Blooms and has been a longtime vocal supporter of the legalized cannabis industry. Comments about the Bud Hub? Email editor@AlaskaCannabist.com.