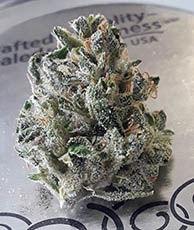 "Double Grape," (17.39 percent THC, 1.91 percent total terpenes). grown by Herbal Instincts, purchased at GoodSinse. Aroma is somewhat musky and forest-like, similar to a mushroom. I was expecting a much more fruity aroma because of the high myrcene content, but this flower is definitely earthy. Smoke is smooth and easy, with very subtle flavor. Effects were mellow and super relaxing. This flower is a hybrid but presented as indica for me. Suggest for bedtime or relaxation. Perfect herb for some mediation at the hot springs. Look at these crystals! Very nice bud, especially considering this is an auto flower.
---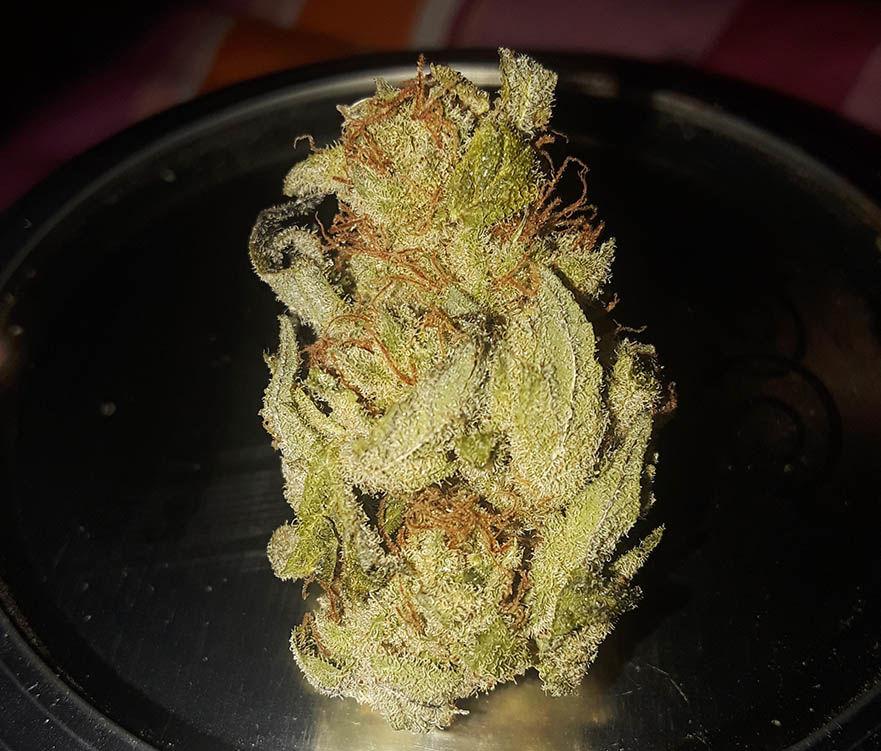 "Blue Dream," grown by Ester Horticulture and purchased at Nature's Releaf. It's 16.94 percent THC and a sativa hybrid. Hashy and herbal describe the essence of this flower. Good oils and lots of flavor. Effects are smiley and energizing with a bit of happy haziness. Blue Dream originates genetically on the West Coast and is a cross between a blueberry indica and a sativa haze. I was pleased to see this grower on the shelf in Fairbanks and was anxious to try. Very pleased with this flower, which came highly recommended by both budtenders at Nature's Releaf. Good work!
---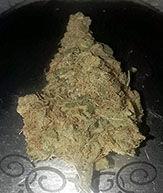 "New York Diesel," by True Dank (13.45 percent THC). This strain is something really special. Intense diesel and citrus hit you in the face, teasing your senses. This is one of those irresistible flowers. NY Diesel is delicious; you just want to smoke and smoke some more. The genetics on this lady are legendary. She is a mix of two landraces and has won awards at the Cannabis Cup five times. This flower is my favorite pick this month. Go check this one out if you're a sucker for flavor. You won't be disappointed.
---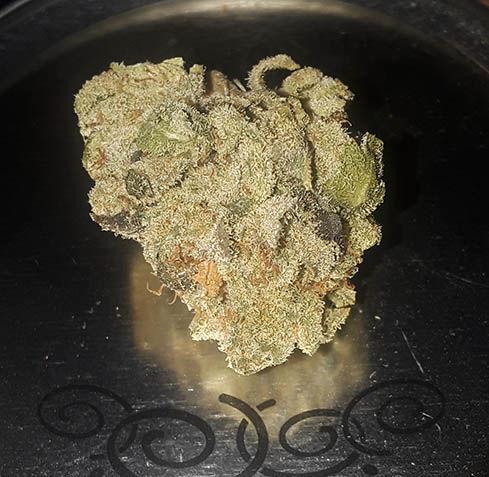 "Full Boat," by Guest Services LLC (15.94 percent THC, 2.10 percent terpenes). This strain has a powerful chemical aroma, almost like a perm in the '80s. But underneath is a hint of sour apple. Full Boat's smoke has a nice piney almost mint/menthol essence to it. Effects are felt nice and heavy behind the eyes. I had a hard time finding any info on the internet about the genetics. Perhaps she is an in-house project? I was reminded of Exoticgenetix's strain GutBuster or maybe another "Cookie's cousin?" Besides all that, my selection was priced nice at $12 a gram. Thanks for the recommendation, Alaskan Greengo at Grass Station 49.
---
Marcey Luther works for Alaska Blooms and has been a longtime vocal supporter of the legalized cannabis industry. Comments about the Bud Hub? Email editor@AlaskaCannabist.com.